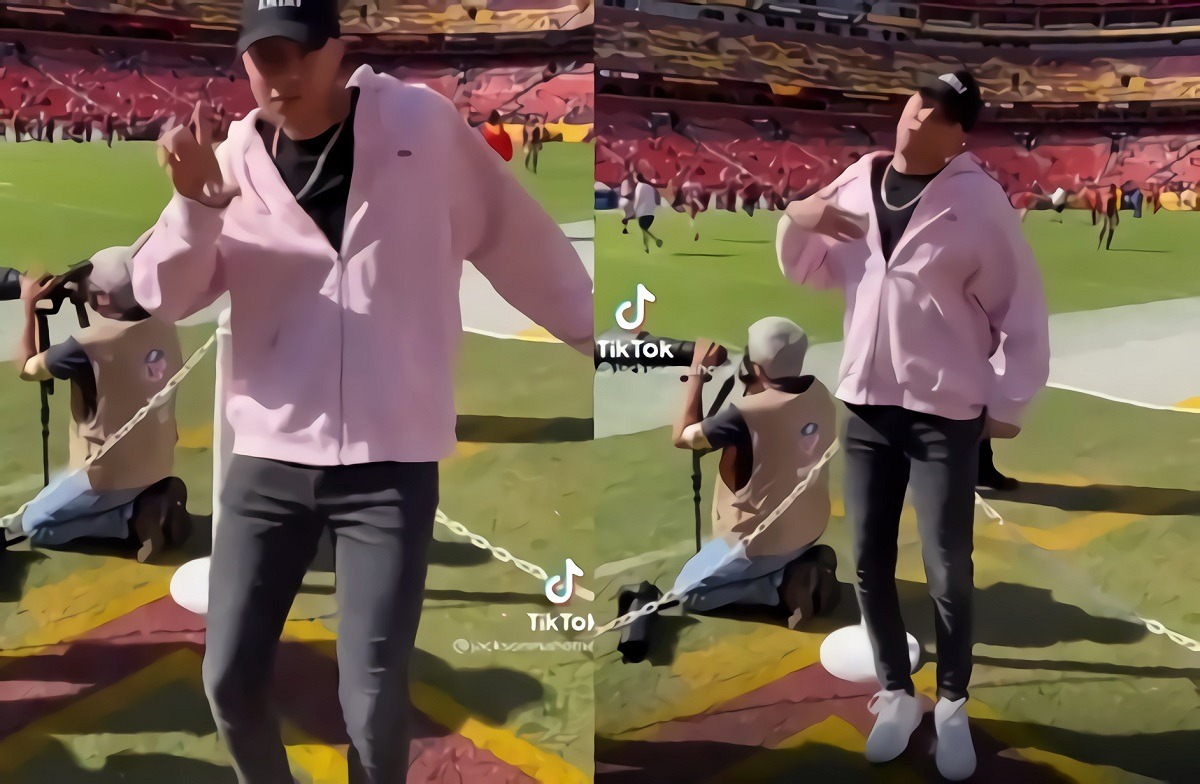 An old saying says that social media is downfall of many people, which is a term not meant to be taken literally, but rather an umbrella phrase that includes situations where people do things for social media that unintentionally causes controversy in their real life. In the latest episode of social media gone wrong is Patrick Mahomes brother Jackson.
Was Jackson Mahomes Dancing on Sean Taylor's '21' Logo at FedEx Field Intentional Taunting?
When the video of Jackson Mahomes dancing on Sean Taylor's number first went viral people were outraged, because it seemed like a disrespectful shot at Sean Taylor's legacy, along with the Washington Football Team fanbase. However, there's a plot twist that may or may not clear his name.
In a viral tweet Jackson Mahomes reacted to the video of himself dancing over Sean Taylor's '21' logo with a bold revelation. He claims he was directed to stand in that area presumably by FedEx Field staff. He assured people that he meant no disrespect towards Sean Taylor's family, as it was allegedly just an accident.
Take a look the video, and his apology below.
This entire situation gives a whole new meaning to being caught in the wrong place at the wrong time. If you believe Jackson Mahomes accidentally danced on Sean Taylor's '21' logo, then it leaves a big elephant in the room.
Was someone on Washington Football Team's staff trying to disrespect Sean Taylor by putting people in a place where they would potentially step over his number?
Author: JordanThrilla Staff