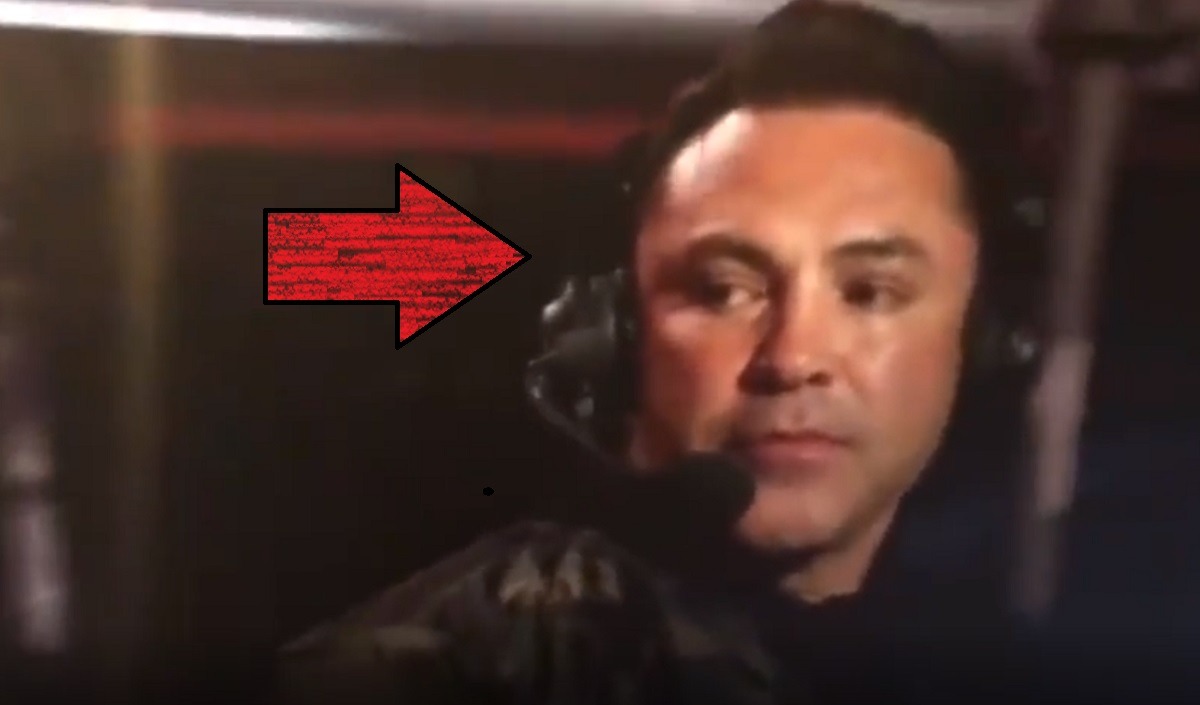 The Jake Paul vs Ben Askren Triller showcase was eventful, but Oscar De La Hoya stole the show with his strange demeanor during his interview. On social media people began saying that Oscar De La Hoya was on coke due to the crazy things he was saying.
Oscar De La Hoya will be returning to the ring, so he went on strange rant talking about how Mike Tyson inspired him. It went off the rails when he started talking about how Mike Tyson felt good. His speech was noticeably slurred, and he had a bugged out look in his eyes.
Did Oscar De La Hoya sniff cocaine before his Triller interview? Take a look at the video and some reactions to Oscar De La Hoya coked out possibly.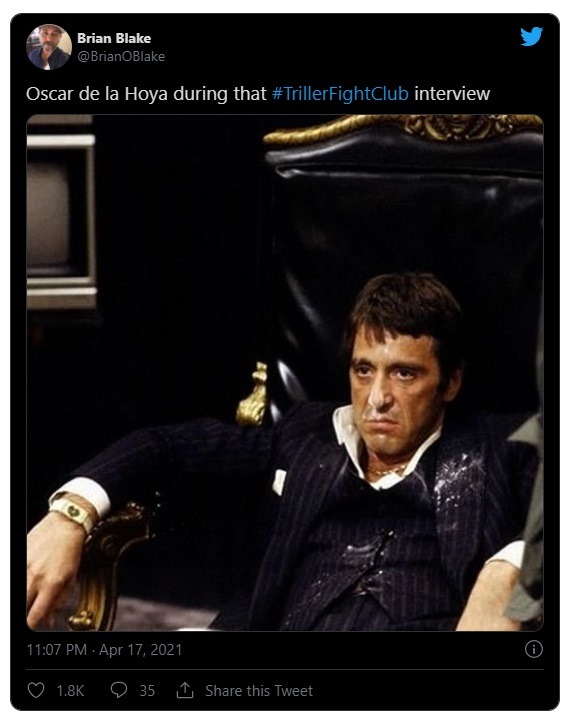 Pretty much all of social media was asking the same question, "What in the world was Oscar De La Hoya talking about?". Even he seem confused when he finally finished talking. The awkward moment of silence from the other announcers made the moment even funnier. On social media people began posting pictures of Scarface with coke on his nose to clown when referencing his demeanor during the Triller interview.
Oscar "Cocaine" De La Hoya might be his new nickname on social media after this apparent debacle. Hopefully he wasn't doing any drugs.
Author: JordanThrilla Staff