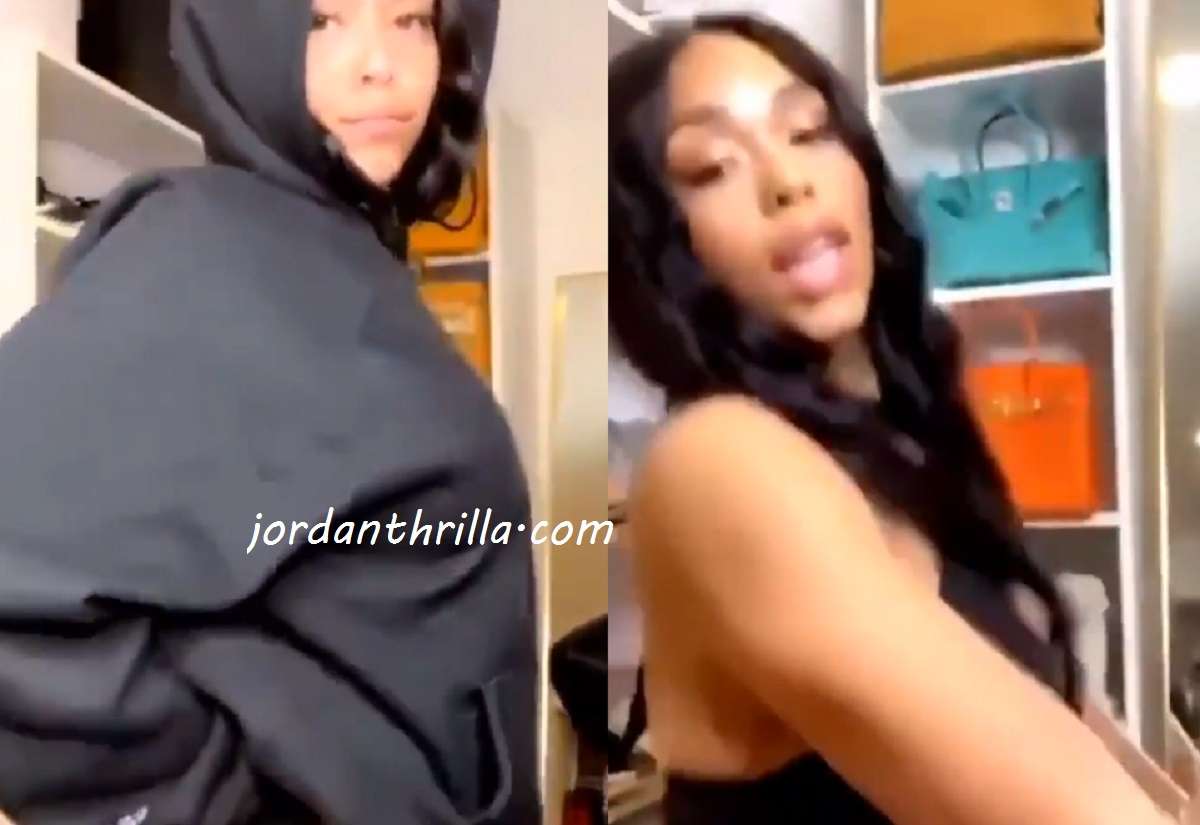 Jordyn Woods was the latest celebrity to jump on the Buss It Challenge train, and KAT had a lot to say about it. Karl Anthony Towns reacting to Jordyn Woods' #BussitChallenge video with extreme thirst is going viral.
Jordyn Woods recorded herself making her curves bounce with intense passion to Erica Banks "Buss It", making Karl Anthony Town respond with comment saying "God is Good".
Is she overrated? Take a look at Jordyn Woods' Buss It Challenge video attempt and you be the judge.
Press the unmute button at the bottom right of the video if you hear no sound.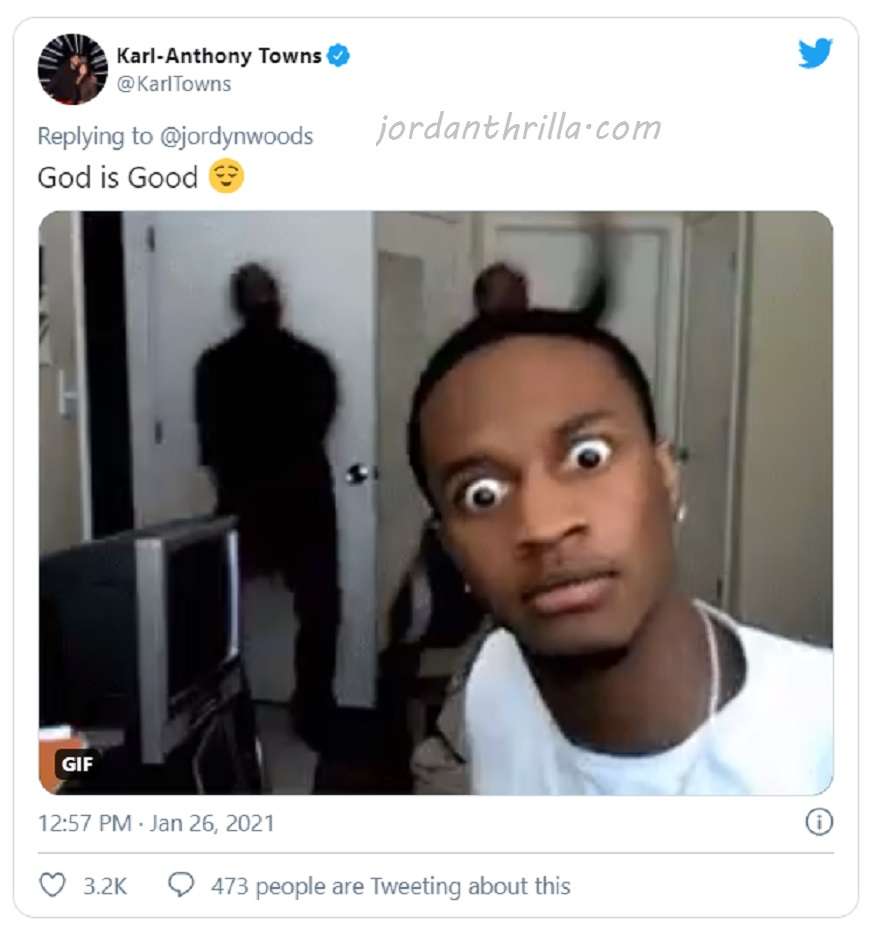 Karl Anthony Towns is dating Jordyn Woods, but his reaction still seems super thirsty. The GIF made things even worse. However, when you take into the account how bad Timberwolves season has been KAT needs something to be excited about.
The Jordyn Woods #BussItChallenge video is legendary, and even the Kardashians would probably admit that.
Author: JordanThrilla