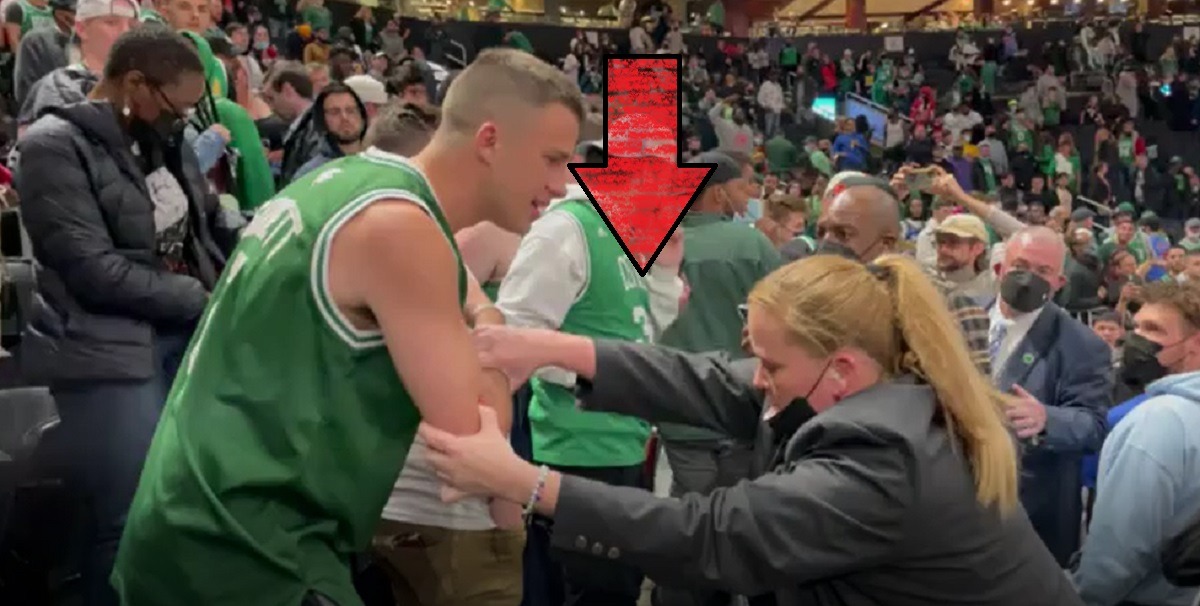 Nets put a thrashing on Celtics in a dominate Game 4 performance, and after the game the tension against Kyrie Irving boiled over in a disrespectful moment. A Celtics fan threw a bottle at Kyrie Irving's head, which made him stop and point out the individual. A few moments later the Celtics fan was arrested for the incident, which you will see in one of the videos below.
On Inside the NBA Charles Barkley reacted to the Celtics fan throwing a water bottle Kyrie Irving with some harsh words about their character. He said "Look at that punk a**. Just take him downstairs and let Kyrie handle that". Back in the day there's no telling what Charles Barkley would have done in a situation like this, because remember he threw a fan through a window for talking trash.
This is footage of the moment the Celtics fan was removed from the arena by Police and security.
Here is Charles Barkley reacting to the Celtics fan getting arrested for throwing a water bottle at Kyrie Irving.
After the game Kevin Durant reacted the Celtics fan throwing the water bottle at Kyrie Irving saying, "Fans have got to grow up at some point… These men are human. We're not animals. We're not in a circus". KD has had his fair share of bad interactions with fans, but mostly of social media.
So far in the playoffs Fans have been more unruly than ever before. There was the Westbrook incident, a fan spitting on Trae Young, and now a Celtics fan throwing bottles at Kyrie Irving. These incidents will probably lead to is stricter rules for everyone that makes the game much harder to enjoy at an arena.