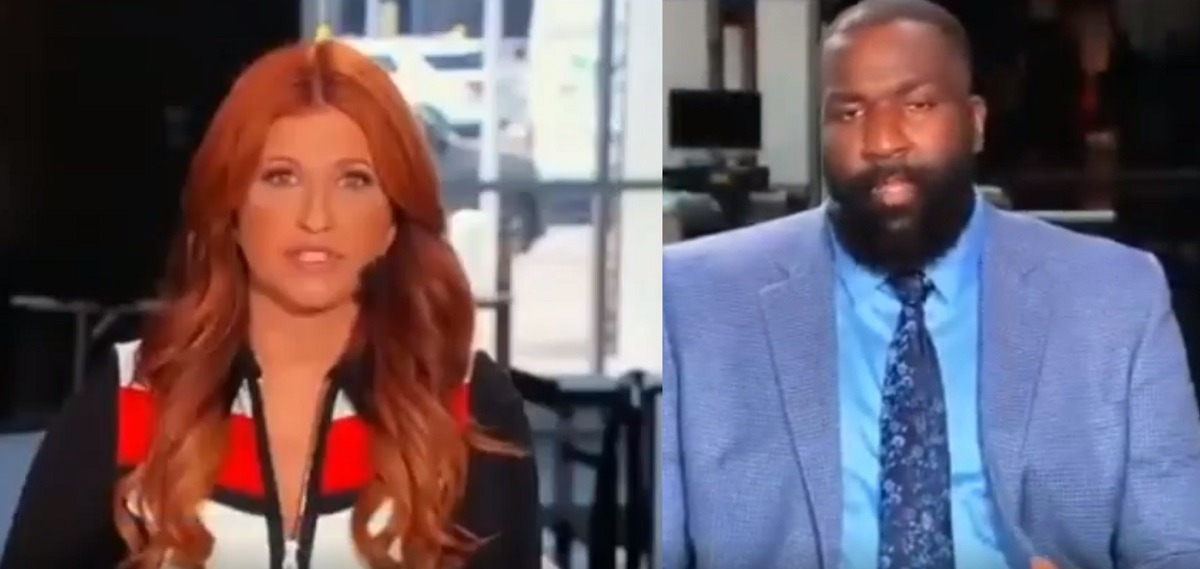 On the most recent episode of The Jump Rachel Nichols gave her public apology to Maria Taylor, but it was her colleagues that stole the show. Richard Jefferson and Kendrick Perkins talked longer than Rachel Nichols about a situation they had nothing to do with. They made it sound like they were ones that were guilty.
On social media people roasted Richard Jefferson and Kendrick Perkins defending Rachel Nichols apology overzealously. Some people theorized they were possibly forced to be very supportive on air, because they didn't want to lose their jobs. In essence they were put in a jam, and possibly decided to make the smart business decision instead of saying what they really felt. The black woman who sent the racist audio of Rachel Nichols to Maria Taylor was punished by ESPN, so they possibly didn't want to suffer the same fate.
Nevertheless their serenading of Rachel Nichols apology segment led to some emotional reactions on social media.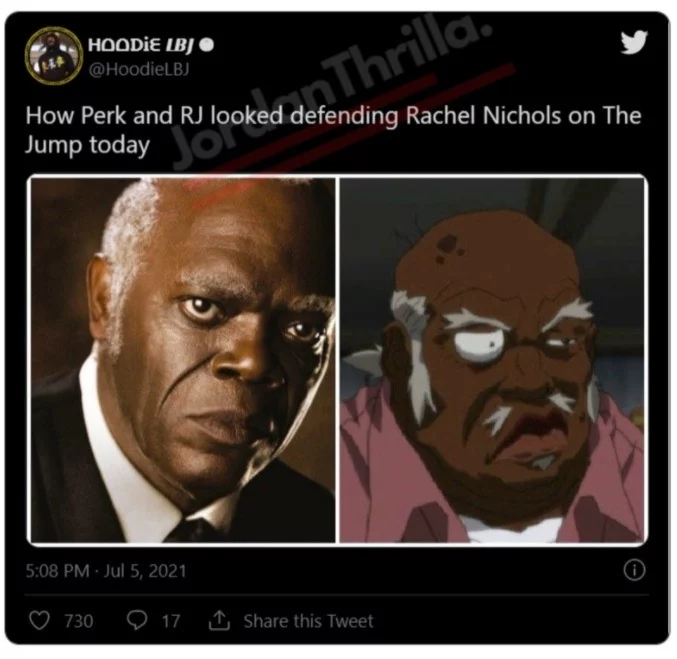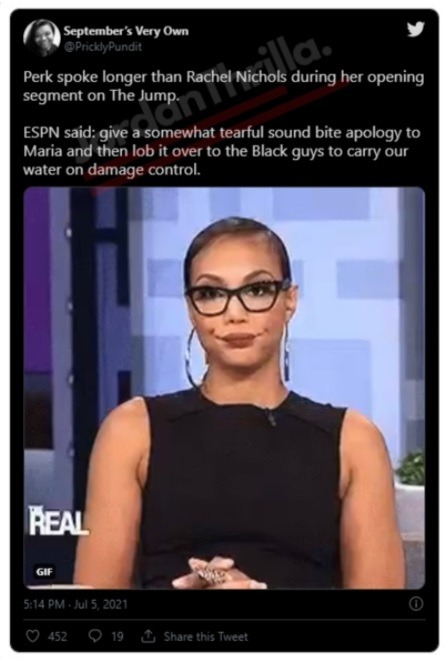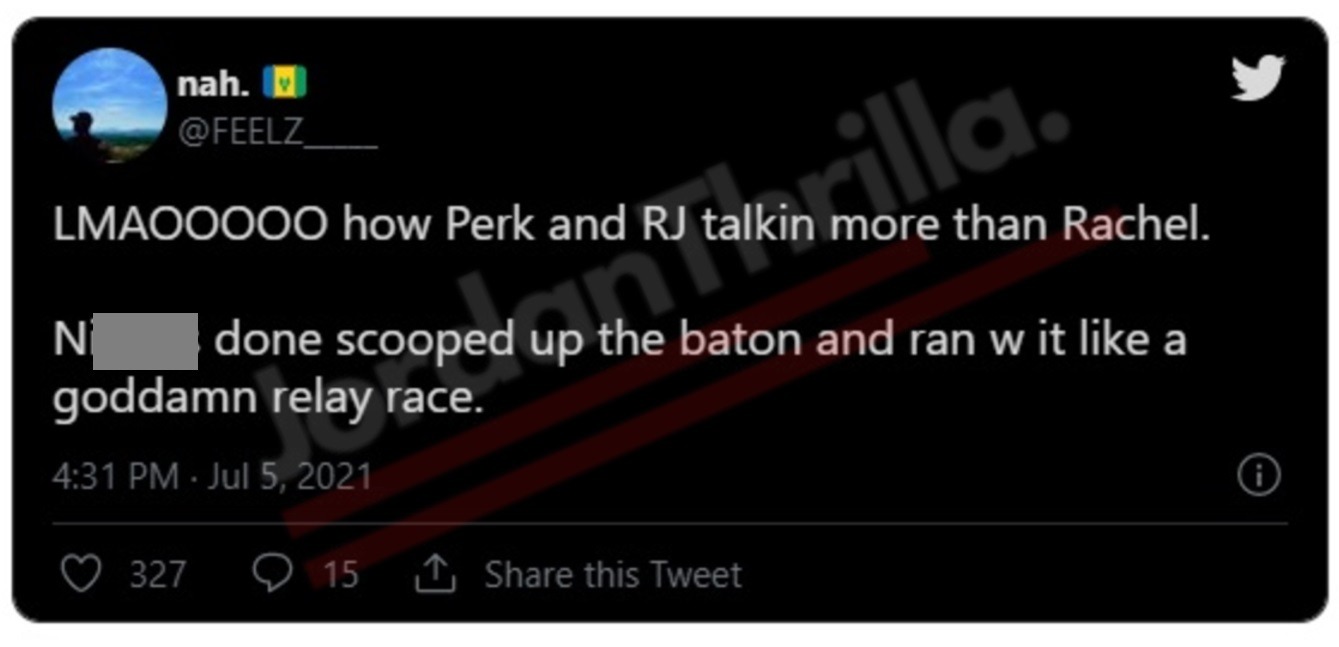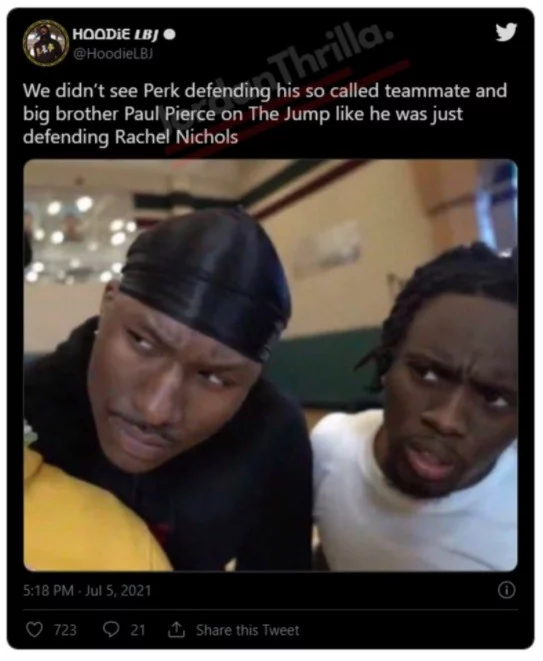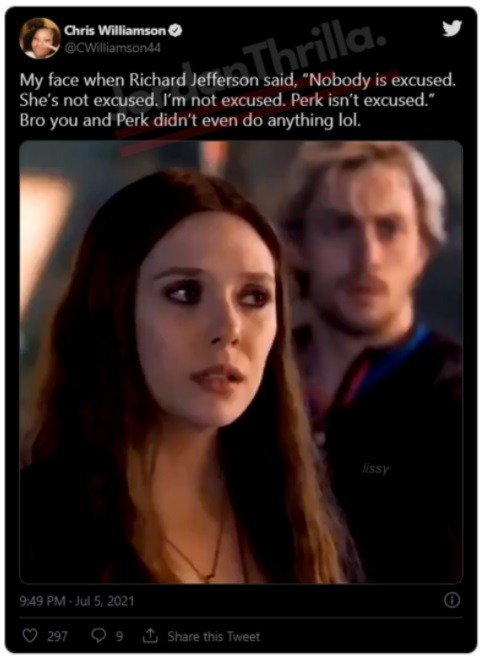 As one person above pointed out Kendrick Perkins and Richard Jefferson didn't go this hard for Paul Pierce when he was caught in controversy that got him fired. When you couple that fact with the allegation Rachel Nichols was never punished for her racist comments about Maria Taylor, it makes you wonder how much power she has behind the scenes.
Author: JordanThrilla Staff