The recent Fox News interview of a Las Vegas transgender woman named 'Hood Barbie' Tahleah Fire is sparking controversy within the black community. Fox News spelled her name incorrectly in three different ways Taleah Fire, Tahleh Fire, and Taleh Fire, but on her social media pages it's spelled Tahleah. The interview was conducted while Fox News was covering the story of an apartment complex, known as 'Ridge on Charleston', that had its power cut off due to copper thieves stealing wiring. The trans woman they chose to interview had seven inch long nails and tattoos on her face.
Was Fox News Choosing to Interview Tahleah an Act of Subliminal Racism?
The Tahleah Fire situation caused many people in the black community to accuse Fox News of purposely choosing to interview someone that would make black people look bad. One Twitter user, Monii Cole aka @censoredmonii, summed it up with a tweet that said, "The bigger issue her is why does the media always find the worst of black folks to put on the news". Another twitter user named Nicole aka BLKLiberation84 wrote, "The media purposely puts people like this on TV in order to make a mockery out of us and pretend they're just 'doing their job'". Some people arguing in Fox News' defense are saying that people shouldn't judge a book by its cover.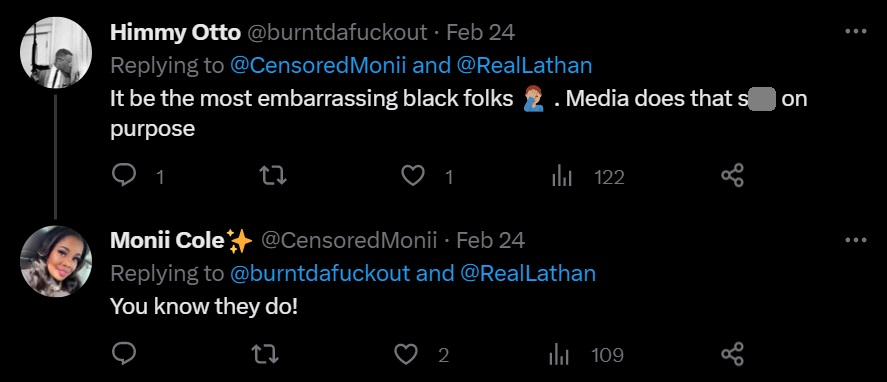 Fox News Reporter Jaclyn Schultz responds to Backlash Over Interviewing Trans 'Hood Barbie' Tahleah Fire
In response to the backlash, Fox News reporter Jaclyn Schultz claimed that Tahleah Fire was the only person in the area who agreed to be interviewed on camera. This has only led to more criticism, as many feel Fox News should have tried to find a better representative of the black community to interview.
In her statement Schultz wrote, "Well… our camera guy was trying to ask people to speak, and it was super cold and no one would speak to him. Tahleah Fire came up to us and shared more on the situation– with style".
Jaclyn Schultz doubled down on Fox News' choice to interview transgender woman Tahleah Fire, by posting her social media handles: Instagram @official_hoodbarbie, and TikTok 'realnessonly'. This has left some people wondering why Fox News is now going so hard to promote her despite the backlash from black community.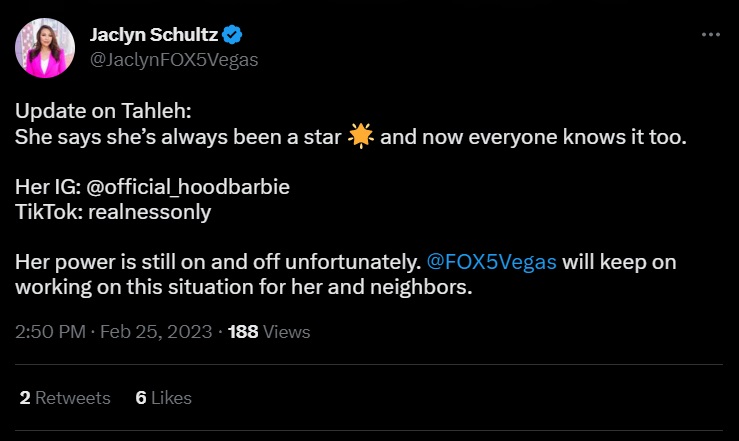 Regardless of the reasons behind the interview, it has certainly managed to spark debate over how the media portrays those in the black community. Was this situation by design, or just by chance like the reporter is trying to claim? One could argue that the fact they didn't take the time to get her name spelled right, despite knowing her social media pages speaks volumes to their true motives.