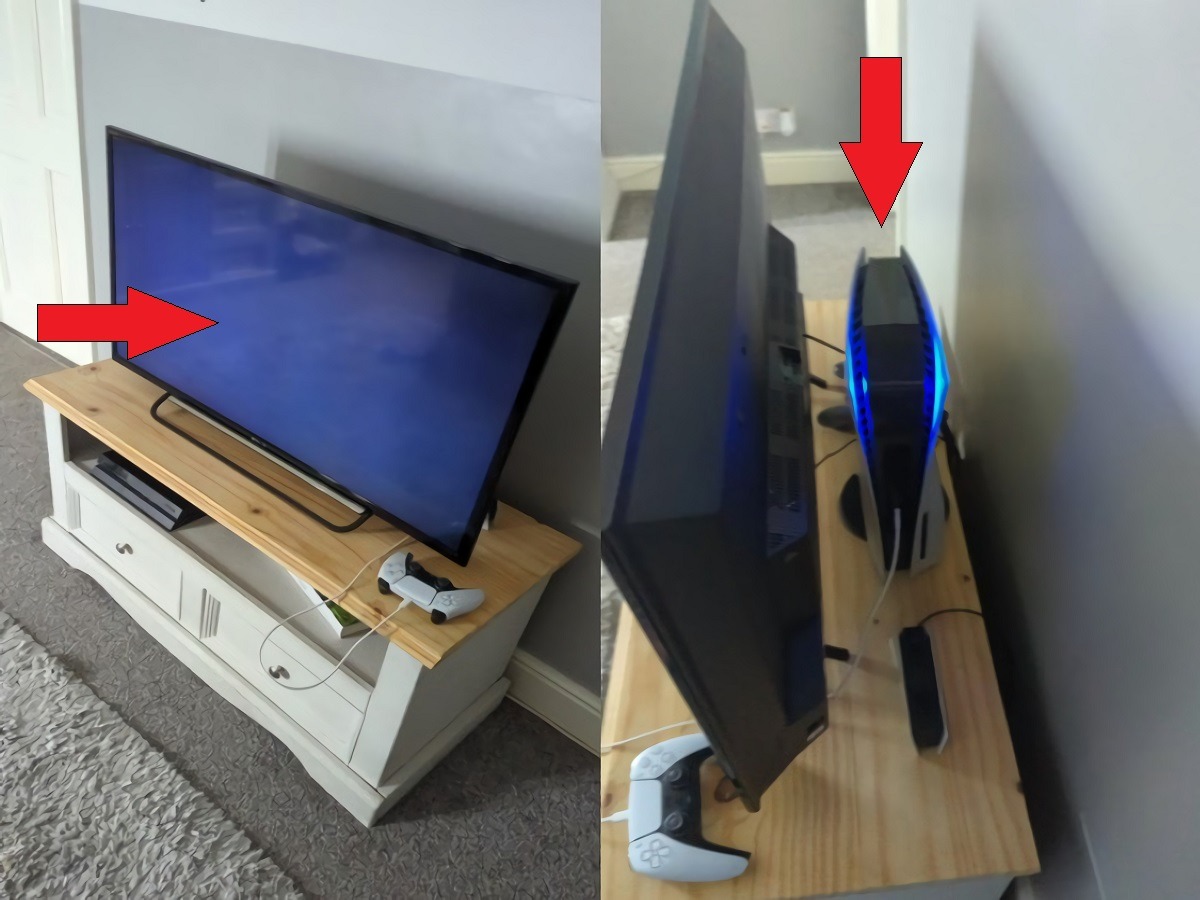 Today was supposed to be an exciting day for PS5 owners everywhere who were itching to playing Horizon Forbidden West. However, for many people the game became their worst nightmare as reports began to surface of the destruction it causes to their most prized video game possession. Based on many reports Horizon Forbidden West is bricking PS5 consoles, and naturally people are not happy about it.
Why is Horizon Forbidden West Bricking PS5 Consoles? Social Media Reacts
Social Media reactions to Horizon Forbidden West bricking PS5 consoles detailed different stories of how the horror unfolded for various gamers. For some people Horizon Forbidden West bricked their PS5 as soon as they started the game. For others it happened after 15 minutes of gameplay. Some people saw their PS5 stop working after they had already put over 10 hours into the game. All reports state that Horizon Forbidden West bricks the PS5 by not allowing it load past the logo screen even after trying the recovery options from starting in safe mode.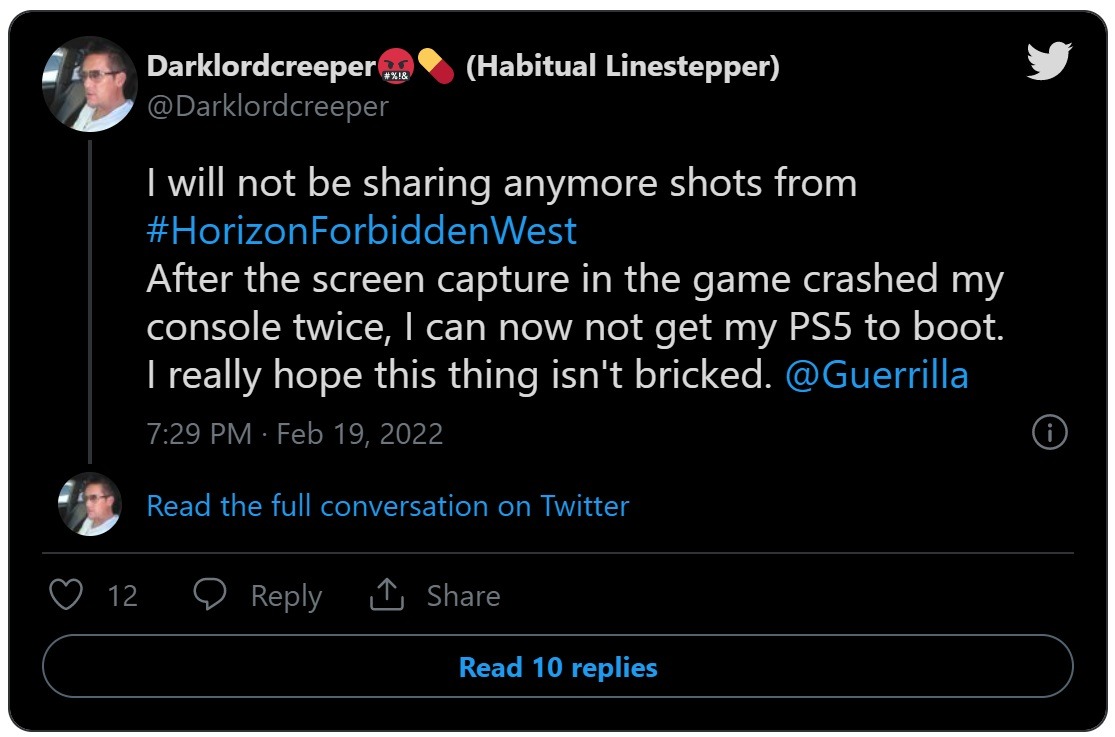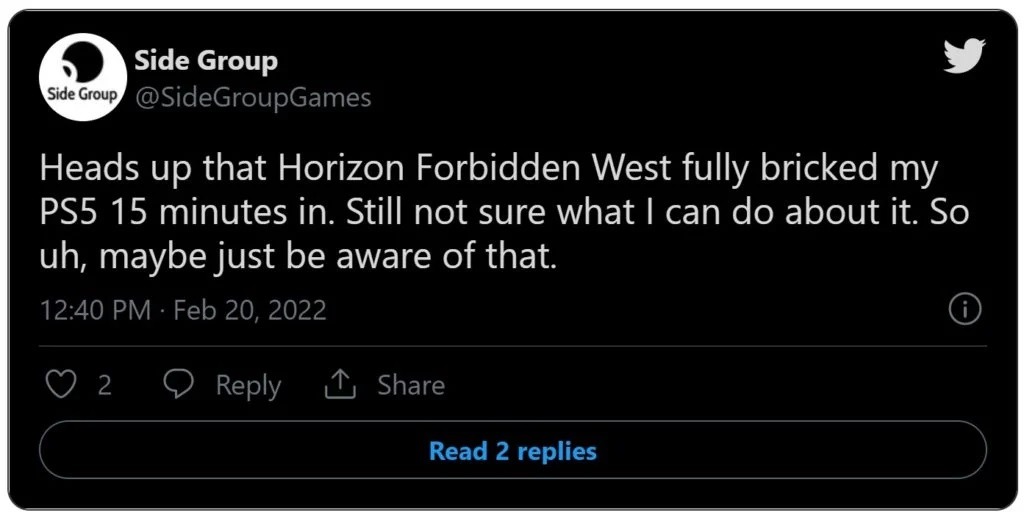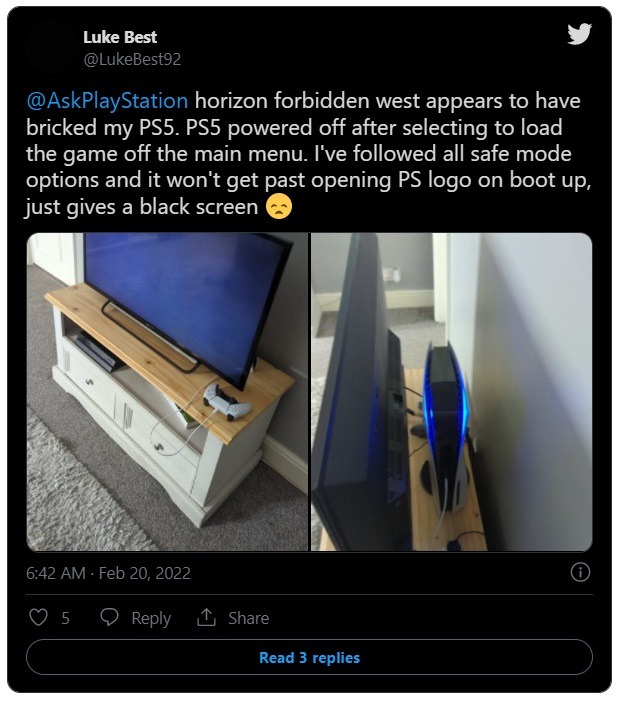 How Will Sony Respond to Users Who Had Their PS5 Bricked by Horizon Forbidden West?

At the moment Sony hasn't released any official statements about how they will go about helping people affected by Horizon Forbidden West bricking PS5 consoles. Considering that clearing the software cache and rebuilding the database doesn't seem to work, this could be one of those issues where they might need to be sent a brand new console. Hopefully they had their save data backed up on the cloud.
At the moment if you have a PS5 tread lightly if you want play Horizon Forbidden West, it may be best to wait for some type of update either to the PS5 software or the game itself.