Drake's Certified Lover Boy album is here, and honestly speaking if you heard Drake's past few albums you'll notice it's following the same formula. Although it sounds underwhelming so far, Drake still had some hot lines that are catching steam on social media. The most viral so far is Drake's Sha'Carri Richardson lyrics on CLB's "No Friends in the Industry".
One the song he is talking about how he destroys his enemies in the studio and the outside world, except for Pusha T technically speaking. Drake's Sha'Carri Richardson line on Certified Lover Boy was a metaphor he used to describe the aforementioned,
Yeah Brothers Been My Brothers Man. You n**** ain't no kin that's a fact. Aye and I'm like Sha'Carri smoke em on and off the track aye".
Drake referencing Sha'Carri Richardson smoking weed on CLB isn't surprising, because he has been one of her main celebrity supporters.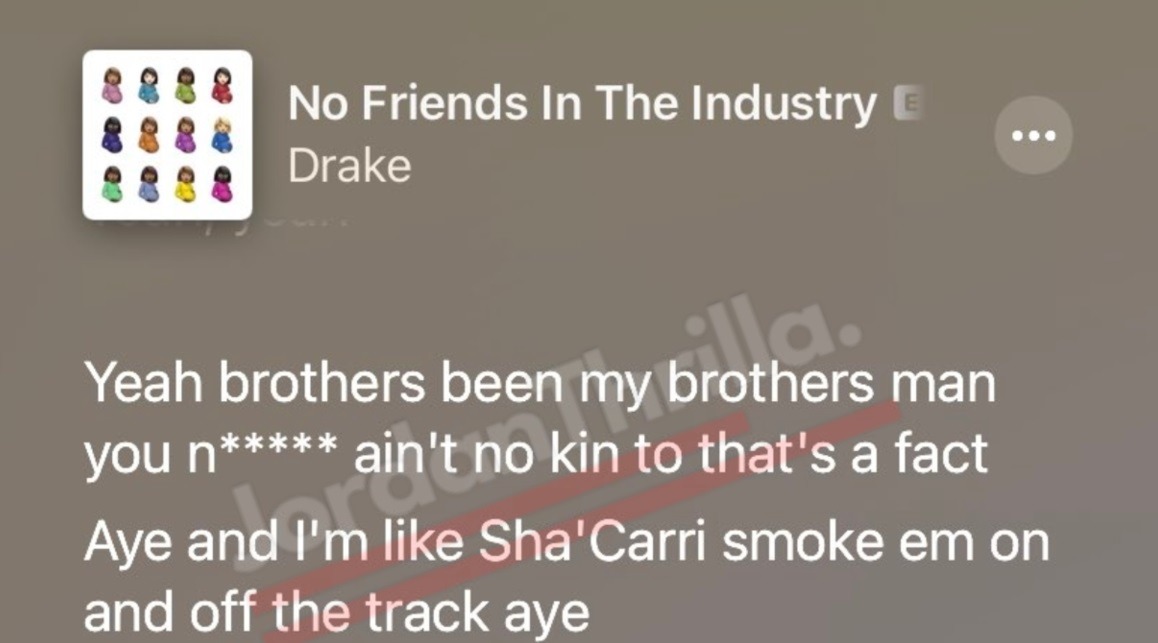 On social media people reacted Drake mentioned Sha'Carri Richardson on CLB pointing out irony of his bar considering she lost badly at the Prefontaine Classic.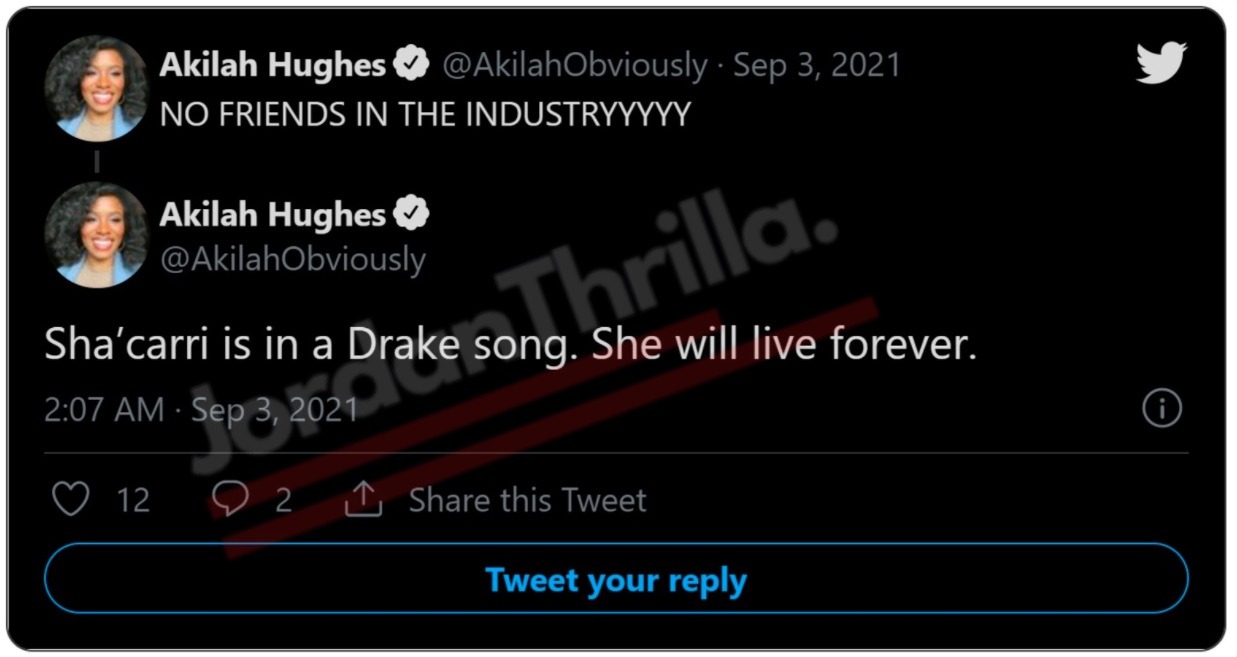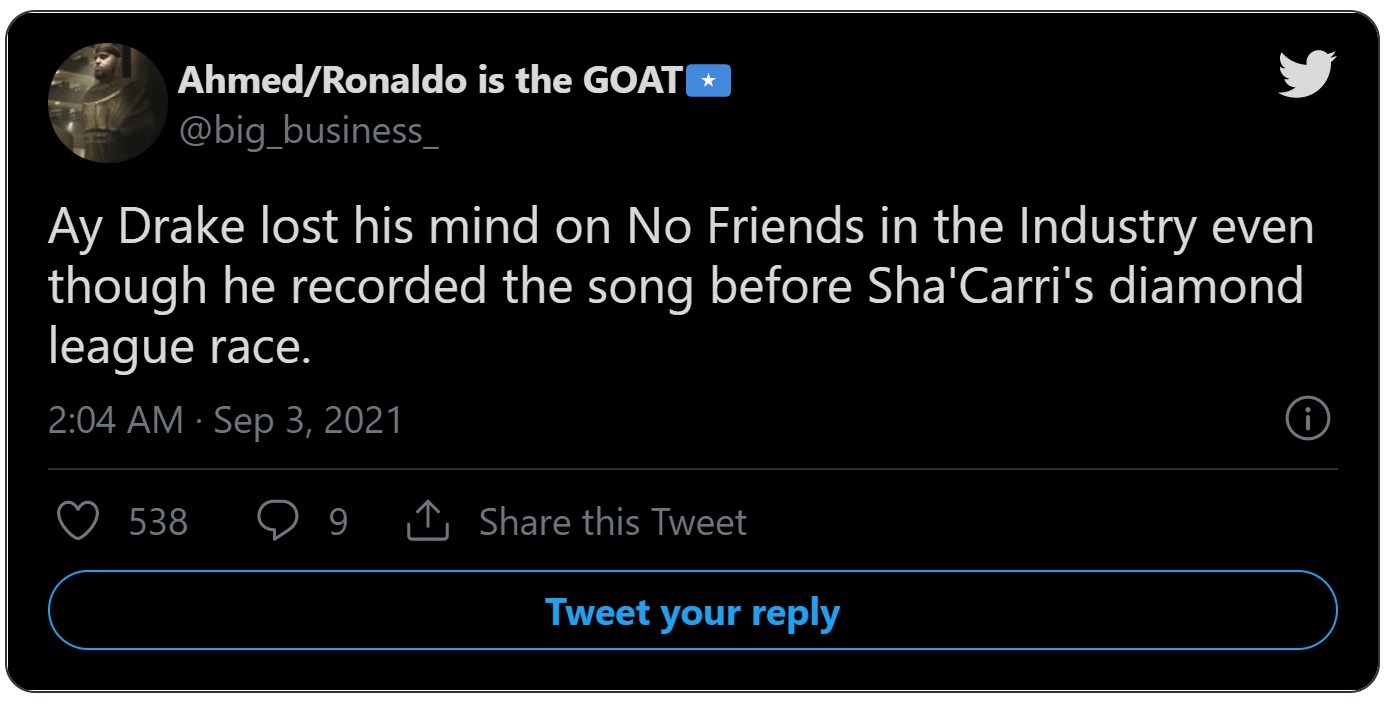 Like the twitter user above said, it's likely that Drake's Sha'Carri Richardson lyrics on CLB's "No Friends in the Industry" was recorded before he terrible loss at the Prefontaine Classic.
Overall there seems to be a growing number of people that think Drake's CLB album didn't live up to the hype on the first few listens, but there is also a lot of people already calling it classic. That's usually how it goes when a major album is released, no grey area in between for most people.
Nevertheless it's cool to see Drake mention Sha'Carri Richardson is on Certified Lover Boy.
Author: JordanThrilla Staff