Summer gains are one of the most exciting things about sports. During the offseason players regularly post workout photos to show off the muscle they have added with the extra time in the weight room. For example De'Aaron Fox posted a photo showing off his physique, and got nabbed with a drug test.
One of the comedic parts about NBA player summer gains are the photoshopped pictures that sometime get mistaken for real life. Perhaps one of the funniest ever is the recent photoshopped picture showing Kevin Durant gained 20 pounds of muscle.
If you ever wondered what Kevin Durant would look like with Lebron's size, then this picture makes that a reality.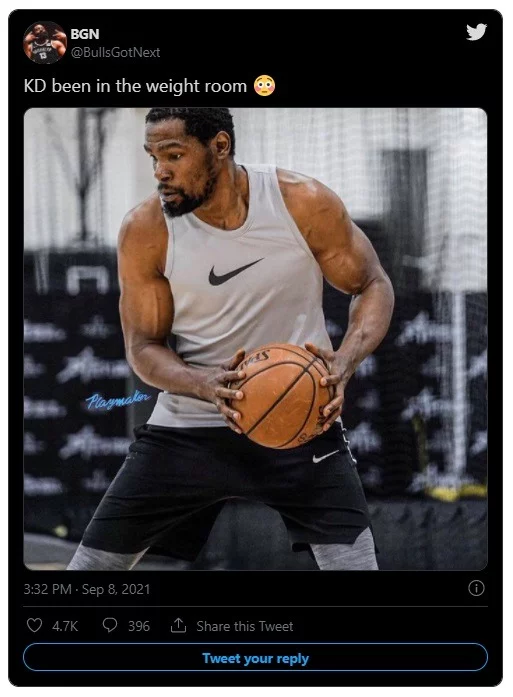 This video of Kevin Durant benching pressing 315 pounds would be more believable if he was the size of his photoshopped alter ego.
How Much Does Kevin Durant Weigh?
What people often times forget that although he is very skinny, Kevin Durant weighs 240 pounds. Kevin Durant is the same weight as Giannis Antetokounmpo, and people consider him hulk status.
It's all about how your body distributes the weight, and how long your muscles are.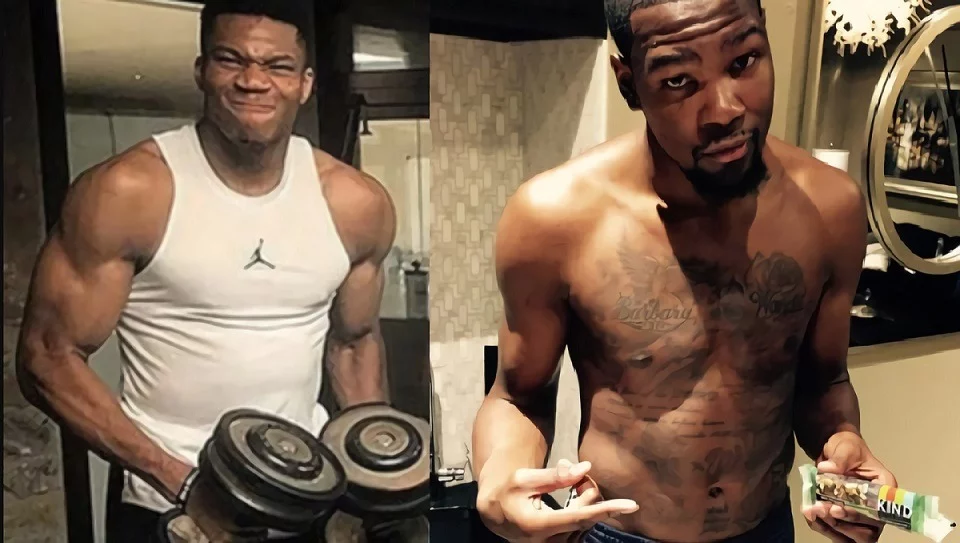 If Kevin Durant gained 20 lbs. of muscle it would probably hamper his game, and make him more prone to lower body injury.
Hopefully the NBA realizes that's a fake picture, otherwise Kevin Durant might get drug tested, like what happened to Michael Carter Williams.
Author: JordanThrilla Staff