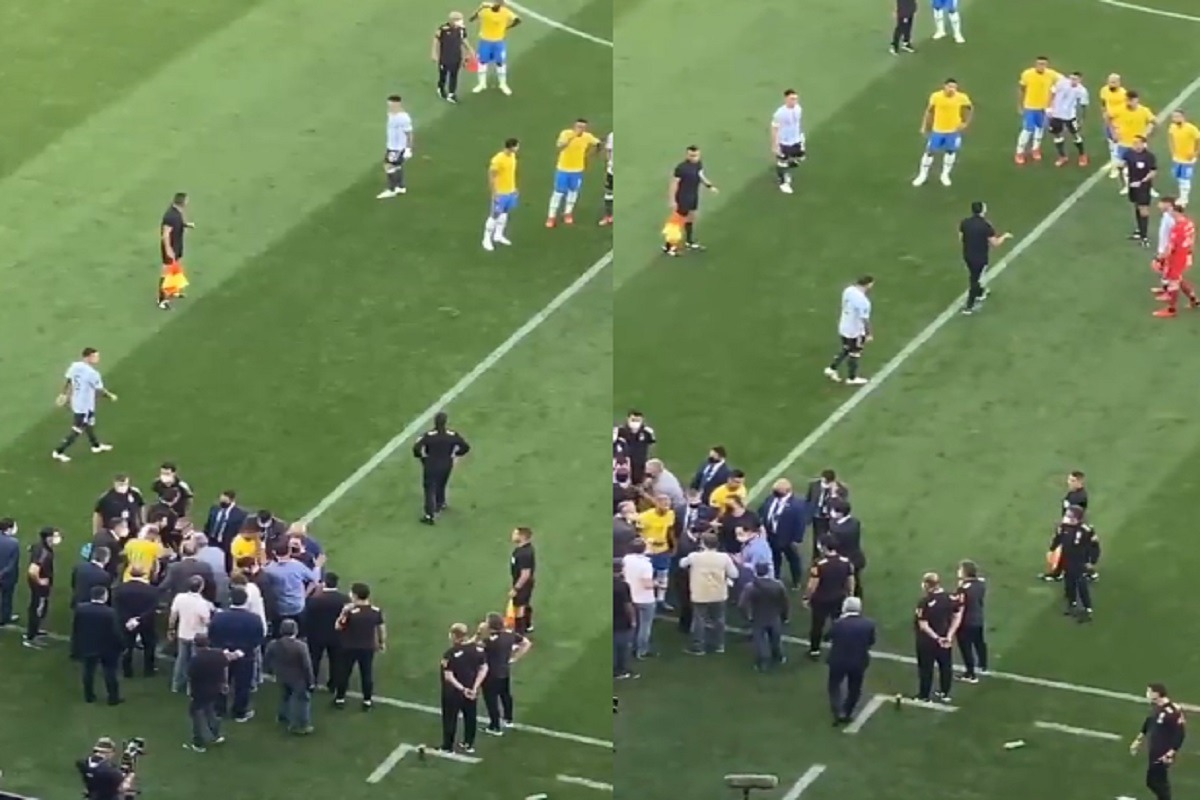 Brazil has strict rules in place for sporting events when it comes to COVID, and they showed today how serious they are about it. A viral video shows Brazilian Health Authorities walking onto the field to suspend the World Cup Qualifier between Brazil and Argentina for breaking COVID-19 protocols.
What COVID-19 Protocols Were Broken During the Brazil vs Argentina World Cup Qualifier?
According to reports Brazilian Health Authorities identified four Argentina players who broke COVID-19 quarantine rules prior to the match. Details on how they broke the rules haven't been stated.
The video shows players on both teams were very confused, and a bit agitated the game was being cancelled after they had already started playing. They were allegedly trying to convince the Brazilian health authorities to allow them to continue the game, but in the end it was cancelled.
Here you can see they were well into the game, before it was halted.
It's not clear what the implications of this will have Argentina's soccer team going forward. Since it was Argentine players who broke COVID-19 quarantine protocol, does this mean Brazil gets the win? Or will the game be replayed at a later time?
It's probably safe to say if the game is replayed three of Argentina's players might not be able to participate.
Author: JordanThrilla Staff