The sports world buzzing after a strange sequence of events on Lakers point guard's Instagram. People are reacting to Dennis Schroder adding Lakers back to his bio, after Dennis Schroder removed Lakers from his bio on Instagram just few hours earlier.
On the surface the actions he took are a sure fire sign he doesn't expect to be back with Lakers next season. Rumblings are saying he is not happy about how Lakers utilize him in the offense by not allowing him to have the ball in his hands more. The timing couldn't be worse cause he just went 0-15 in Game 5 making NBA history, and Lakers are in a do or die situation.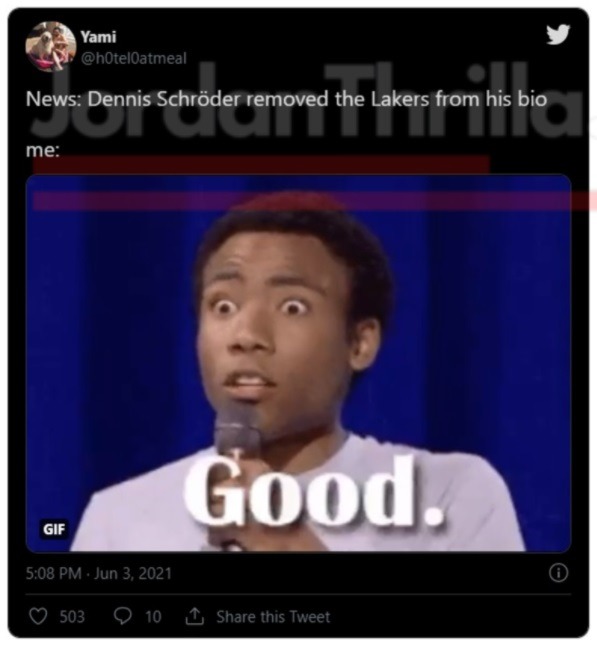 Dennis Schroder took Lakers out of his bio ????? pic.twitter.com/eFsiAtauX8

— Ahmed🇸🇴/Mach Hommy's Pray For Haiti AOTY (@big_business_) June 3, 2021
Dennis Schroeder in Spain next year pic.twitter.com/dR5D7mjXwS

— jw (@iam_johnw2) June 3, 2021
After all the backlash Dennis Schroder added Lakers back in bio as you can see below.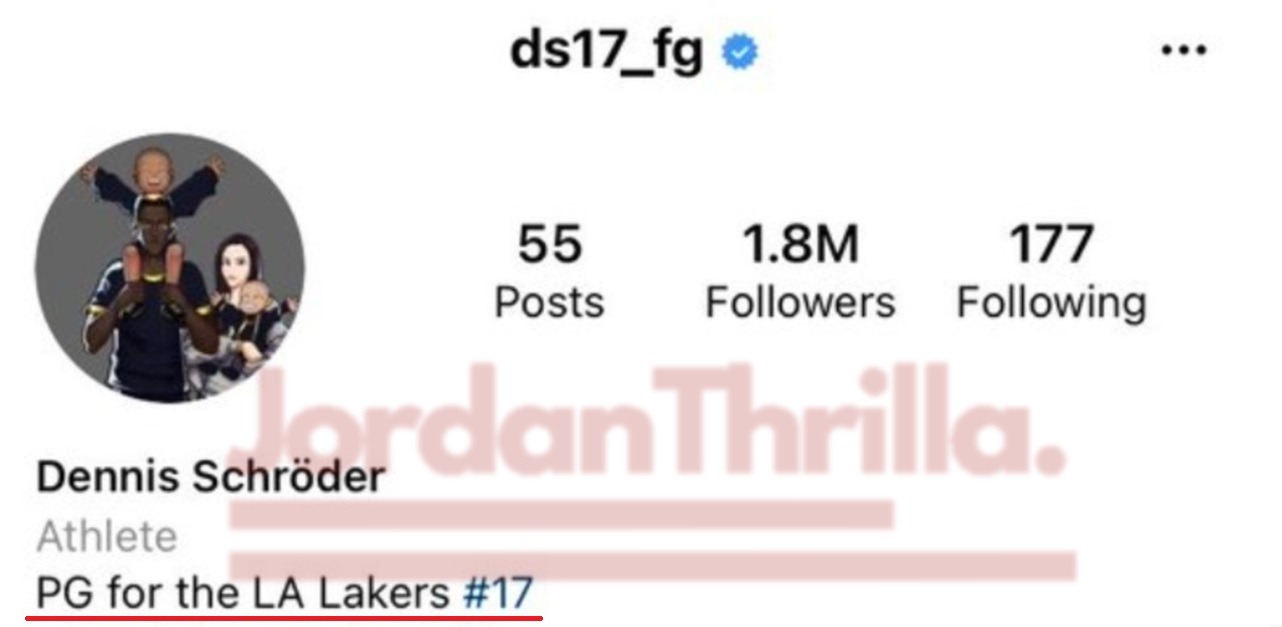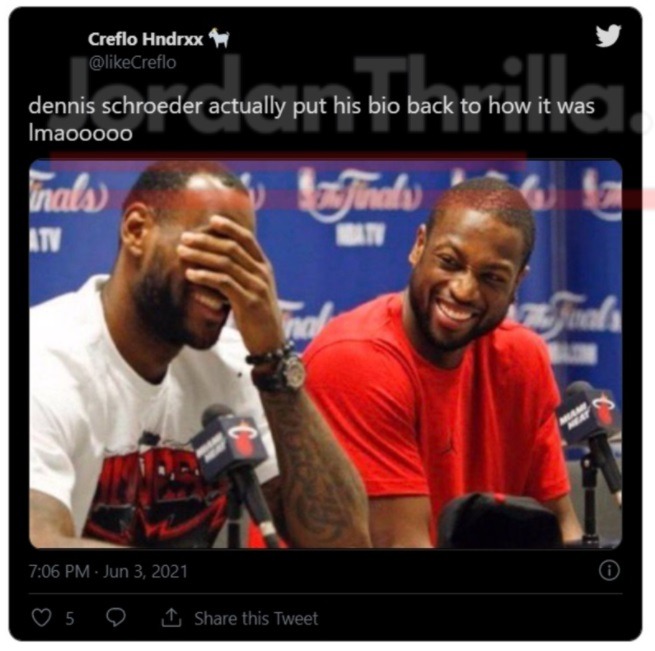 Regardless of why Dennis Schroder removed Lakers from his bio the fact remains the same that if he makes at least one shot in game 6 he already improved on his performance in Game 5. Hopefully the OKC version of Schroder shows up tonight.
Author: JordanThrilla Staff