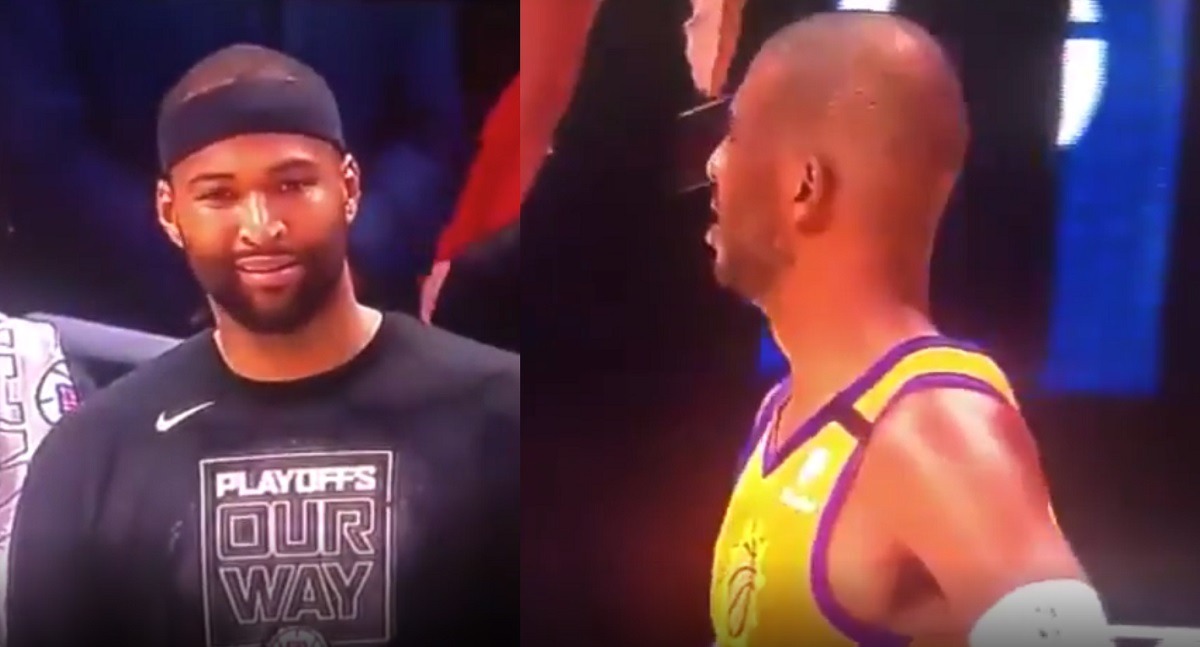 The Suns vs Clippers series was super physical with many scary moments throughout the 6 games. One incident involved Demarcus Cousins elbowing Chris Paul in his neck seemingly inadvertently. Players on the Clippers thought he flopped to sell the call. In reaction to what transpired Demarcus Cousins cursed out Chris Paul with some super disrespectful rhetoric.
As the camera zoomed in it caught audio of Demarcus Cousins telling Chris Paul "you wonder why nobody f*** with your weak a**". Just before that CP3 was begging the referees to throw Boogie out the game.
You don't even need to read his lips, he was very loud when he said the words.
What led to that moment was Chris Paul shaking up Cousins for a layup. After scoring the tough basket Boogie elbowed CP3 in the neck area as he walked by him, which was possible retaliation for being embarrassed. It's well known that big men in basketball never take kindly to being schooled by smaller players.

Demarcus Cousins isn't the first player to call out Chris Paul for flopping. It's a trend that flows through the entire league. It seems like there is at least one player who complains about his flopping in every game he plays. However, flopping is smart basketball whether people like it or not. Some coaches even teach players how to flop effectively.
Demarcus Cousins can call Chris Paul "weak a**", but all those buckets he put on their basketball souls wasn't weak at all.
Author: JordanThrilla Staff