Detroit passed on Jalen Green for Cade Cunningham in the 2021 NBA draft, and it seems he isn't taking kindly to the fact. It first became evident when he said he should have definitely been the #1 pick, and added he was the best player in the draft. The tension was even more evident when he was going at Cade Cunningham with personal aggression during their Summer League matchup. Now it's completely clear after Jalen Green dissed Detroit with some very disrespectful words about their city.
In a recent interview Rockets rookie Jalen Green compared Detroit to the G League bubble. He said there isn't anything to do in the Detroit, so he would have been going from the gym right back to his apartment. He claims his lifestyle would have been identical to living in the G League bubble if Detroit had drafted him.
Was he being disrespectful?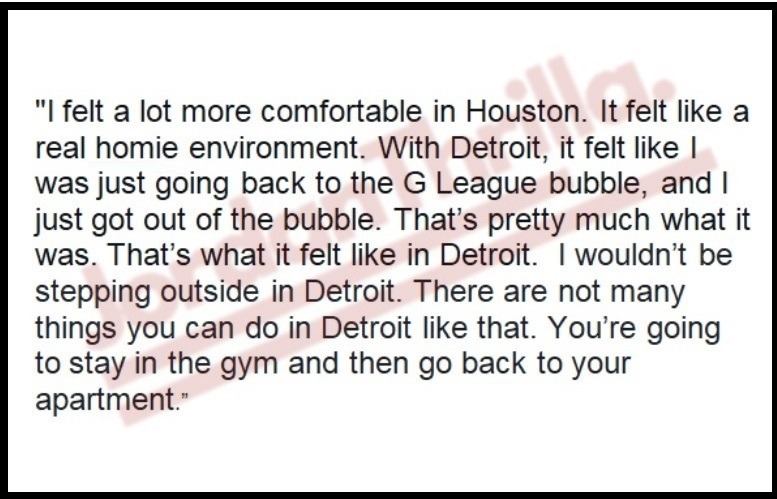 Jalen Green Joakim Noah'd Detroit.

NBA fans need to mark their calendars for whenever Rockets play Pistons in Detroit, because that crowd is going to go in. Expect the entire arena to boo every time Jalen Green gets the ball. The stakes are now raised for Jalen Green to make a statement in the city he seemingly disrespected.
Prayers up for the egos of Detroit natives.
Author: JordanThrilla Staff