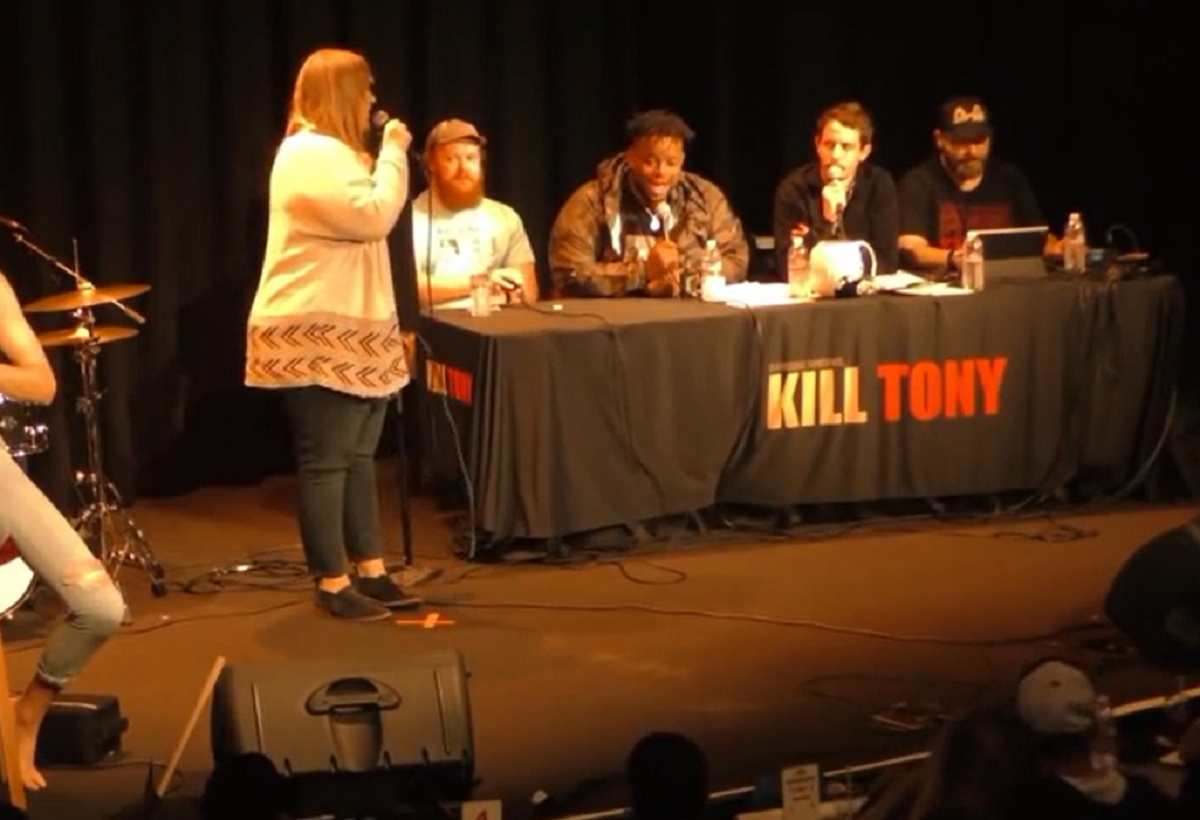 Many people think that being a comedian is an easy job. On the surface it sounds as simple as getting on stage and making people laugh. However, sometimes the things that sound the most simple in life are actually the toughest to do, and that includes being a comedian. For a woman named Elizabeth Strickland she learned that lesson the hard way.
Female Comedian Elizabeth Strickland Gets Roasted for 10 Minutes with Fat Jokes Then Quits Live on Stage After Bombing
A female comedian named Elizabeth Strickland was doing the 9th comedy show of her career at a venue called 'Kill Tony'. It seems her whole set was based on hope that the audience would find a woman talking about 'd*** tips touching' funny, but she completely bombed the delivery of her jokes. What ensued after was a moment that may have ended her career as a comedian before she ever got a chance to go big, no pun intended.
As you'll see in the video below the hosts on the 'Kill Tony' stage roasted female comedian Elizabeth Strickland for 10 minutes straight with fat jokes. For example one person said she looked like a female Chris Farley, who was the fat guy from Saturday Live in the 90s. Another person said 'It looks like Elizabeth ate Mister Rogers' Neighborhood'. They were really going in on her, and when she couldn't take it anymore she quit on the spot and left the stage.
The biggest mistake Elizabeth Strickland made was trying to diss 'Kill Tony' hosts after she bombed her set. The doggy style joke she made about them was even worse than the jokes she attempted making while trying to entertain the crowd. How she recovers from this embarrassing situation will be a true test of her character.
There are two ways this can go, she will either never do comedy again or she can use this moment as a learning experience and continue to chase her dreams. Remember even some of the best comedians today such as Dave Chappelle bombed on stage before they were famous. Sometimes failure is needed before success can be achieved, so stay strong Elizabeth Strickland, bombing your set is not the end of the world.