Maderna Vaccine? With some places requiring COVID-19 vaccine cards to avoid travel restrictions, a new Black Market has arisen. People are no longer looking for fake driver licenses, now they want fake COVID vaccine cards. Like always counterfeits sometimes have something that looks way off, because the maker of these fake products don't pay attention to details. This is how an Illinois woman named Chloe Mrozak got in trouble with law in Hawaii.
How Chloe Mrozak Got Caught Using a Fake COVID-19 Vaccine Card
According to reports Chloe Mrozak was arrested in Hawaii for using a fake COVID-19 vaccine card to enter their state. Chloe Mrozak's fake COVID vaccine card had Moderna misspelled as "Maderna". Apparently she didn't know how it was spelled, didn't care to check over her fake card, or didn't think people would notice. She was trying to avoid Hawaii's mandatory quarantine law for unvaccinated people, but now she has found herself in jail for falsifying a government document and breaking Hawaii's COVID laws.
Take a look at Chloe Mrozak's mugshot. She doesn't look too happy.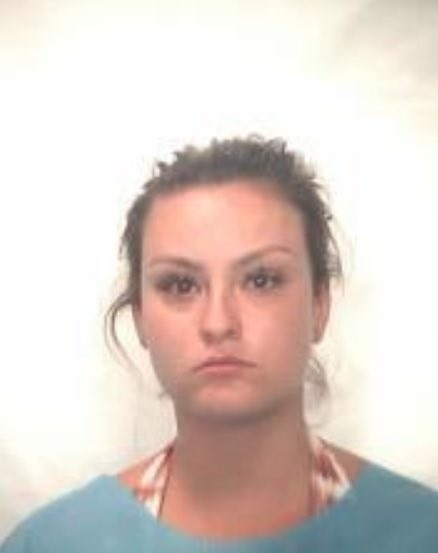 Chloe Mrozak's Fake COVID-19 Vaccine Card had Moderna spelled wrong twice as "Maderna Vaccine". You can't make this stuff up. It's like something you would see on the movie "Superbad".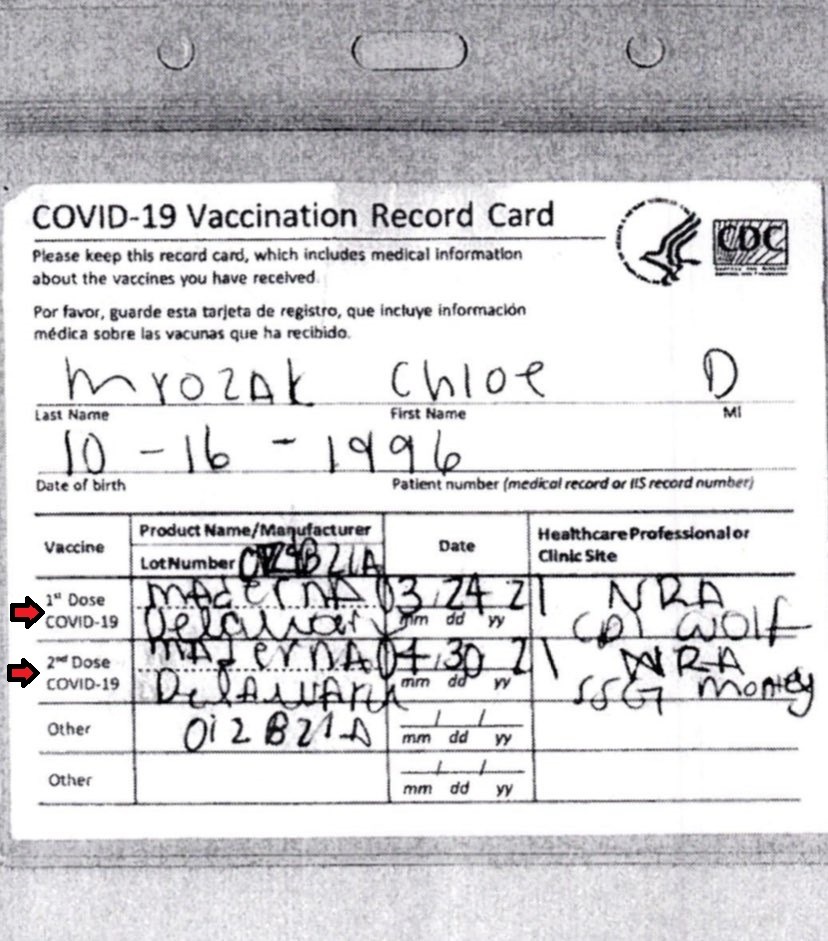 How Much Jail Time is Chloe Mrozak Facing?
According to reports Chloe Mrozak is facing one year in prison, and a $5,000 fine.
What this really means is that there are probably a bunch of other people out there who got a fake COVID vaccine cards from the same Illinois dealer with Moderna spelled wrong as 'Maderna' plastered all over it. Now that Chloe Mrozak is viral that dealer is probably about to get a lot of calls, or shut down the operation.
Honestly speaking it's crazy that people need to have COVID-19 vaccine cards in some places considering the vaccines don't stop the spread or transmission of the virus.
However, rules are rules and if you break them the consequences can be serious.
Author: JordanThrilla Staff