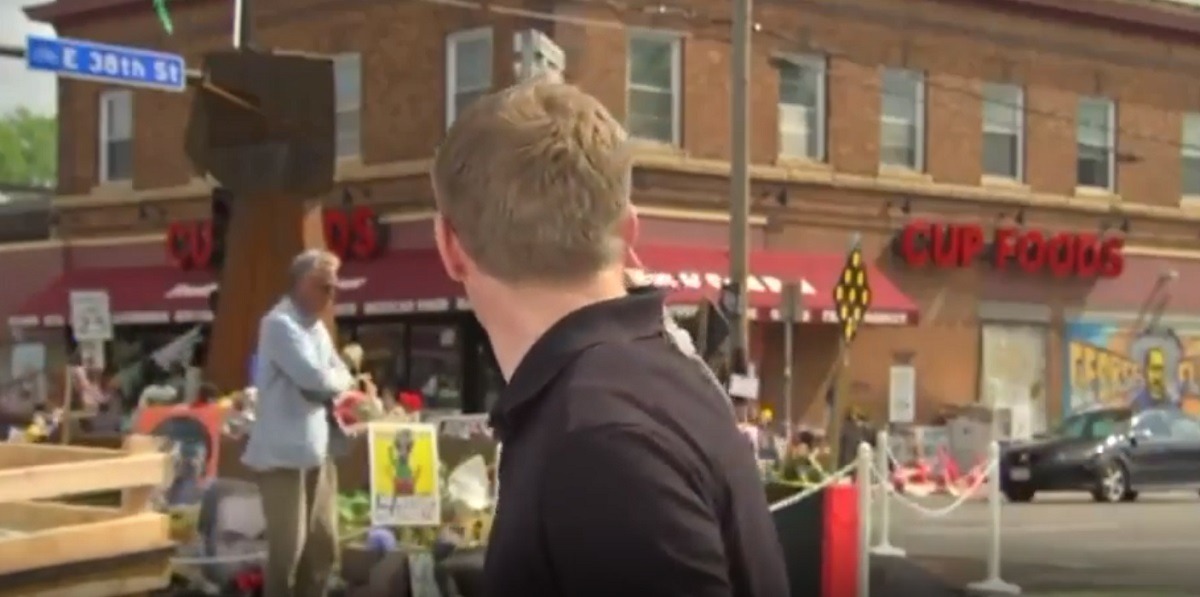 A George Floyd Memorial drive by shooting was caught on Live TV, and the footage is horrifying. The incident happened as a news reporter was at the scene discussing police reform. All of a sudden you could hear gunshots going off in the background as people began to panic.
What was strange about the drive by shooting at George Floyd's memorial was how calm the reporter remained despite almost getting shot. You could see other people in the background dropping to the ground in the fear, but the fearless reporter just kept talking while endless gunshots rang out. When he realized what was happening his voice still sounded very calm. Perhaps the situation was so unreal that he didn't realize his life was in danger too.
At the moment Minneapolis police are investigating the George Floyd Memorial shooting, but there are no reported suspects. In the footage it's tough to see where exactly the gun fire was coming from. It does seem clear this was premediated, and the shooters probably knew it would be broadcast on National news. Some people think the shooters weren't targeting anyone, but rather wanted to make people fearful of visiting George Floyd Square.
Luckily there are no reported injuries or deaths at the moment, but the story is still developing.
Author: JordanThrilla Staff