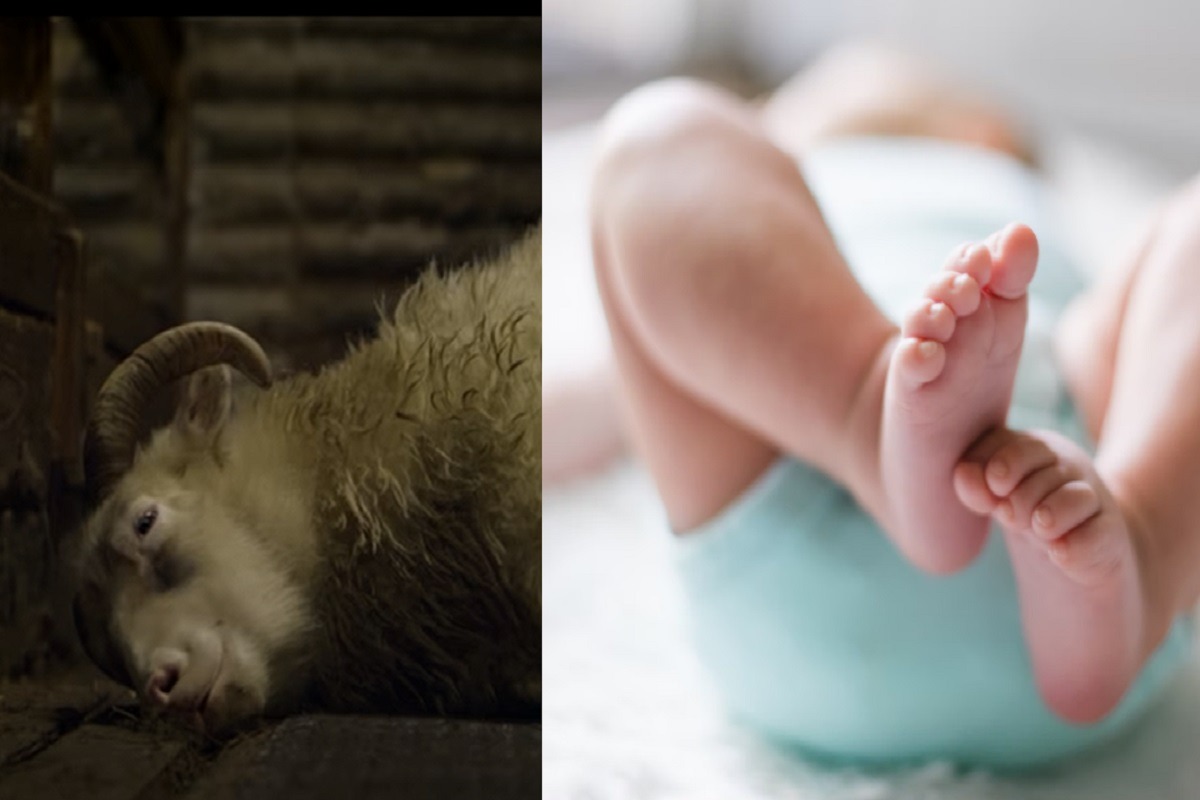 In India strange mutations seemingly happen all the time, but none have been quite as mystifying as a baby goat that could possibly have human origins. The unique goat appeared in the Assam Cachar district, and instantly went viral worldwide as people searched for answers to how this happened. It has left many people wondering if human impregnated the goat's mother.
Baby Goat Born With Human Face in Assam Leaves the World Mystified
Viral pictures show the goat born with a human face has homo-sapiens' eyes, mouth, and nose. In addition it was born without a tail similar to how humans have no tail. When people of the Gangapur Village in Assam got word of the human faced goat they rushed to see if the stories were true. They took pictures, which led to it going viral worldwide.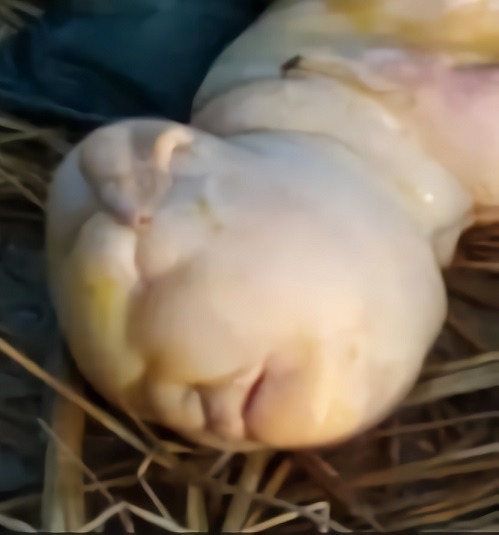 Baby Goat Born With Human Face Draws Comparison to 'Lamb' Netflix Movie
With the news of baby goat born with a human face in Assam, many people are remembering the recent Netflix movie called 'Lamb'. This strange movie is about a couple who lost their human child, then the husband impregnated a Lamb, which gave birth to lamb-human hybrid. The couple then tries to raise the lamb-human hybrid like a real child. In the process the forces of nature along with Lamb's mother viciously tries to get her child back.
Sadly the baby goat born with human face in the Gangapur Village passed away shortly after it was born, but was given a special grave by the owner. It will remain a legend forever, because of its unique appearance.
People will forever wonder if a human impregnated the goat's mother.
Authors: JordanThrilla Staff