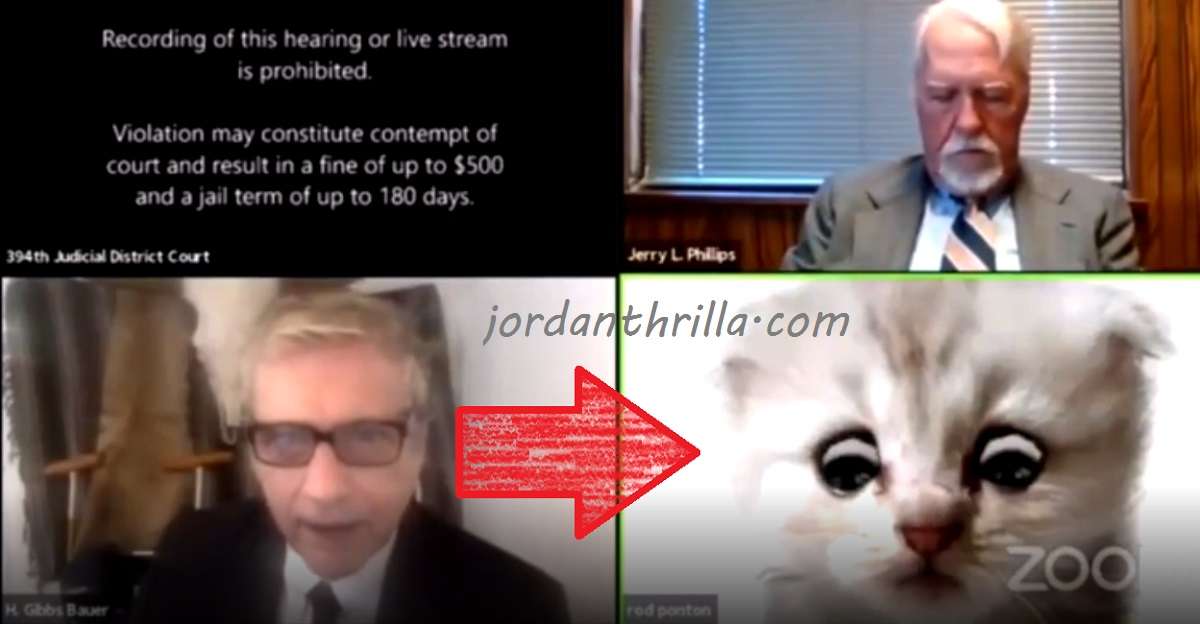 Have you ever been playing with camera filters on your phone and forgot to turn them off before facetiming someone? In a viral video a lawyer forgot to turn off a cat filter during a Zoom court trial.
The Zoom cat filter confused the judge, which led to lawyer named Red Ponton having to explain that he wasn't really a cat. Take a look at how this crazy incident went down.
Press the unmute button at the bottom right of the video if you hear no sound.

The Zoom cat filter lawyer incident was extra funny, because he had no idea how to turn it off. You could tell by the sound of Red Ponton's voice when said, "Can you hear me judge, I'm trying to turn it off but I don't know. I got my assistant her trying to. I'm prepared to go forward with it. I'm her live, I'm not a cat" that he was very embarrassed.
The look on the judge's face when the cat filtered lawyer said he would go forward through the whole proceeding with it on as last resort was even funnier.
Interestingly the lawyers voice fit perfectly with the zoom cat filter, it was almost like that lawyer was born to be a feline. What was up with the eyes though?
Author: JordanThrilla