When you're profession involves showing your body to strangers on the internet the last person you would want viewing your content is a family member. Many OnlyFans stars try their best to keep their hustle hidden from family members, but ever so often things can get a bit creepy. This was the case for OnlyFans model Karlie Brooks aka 'Karliebrooksxx and her uncle.
OnlyFans Model Karlie Brooks Exposes Her Uncle Watching her Adult Videos in Leaked Text Messages
Karlie Brooks was able to keep her Adult films and OnlyFans profession hidden from her family for the past 5 years. However, that all changed when her Uncle claimed he randomly came across one of her Adult films. Karlie Brooks leaked text messages from her uncle where he not only complimented her adult video saying 'very nice', but he also asked if she had an OnlyFans account, and if she knew adult film star Riley Reid. It's safe to say Karlie Brooks' uncle has no shame in his game.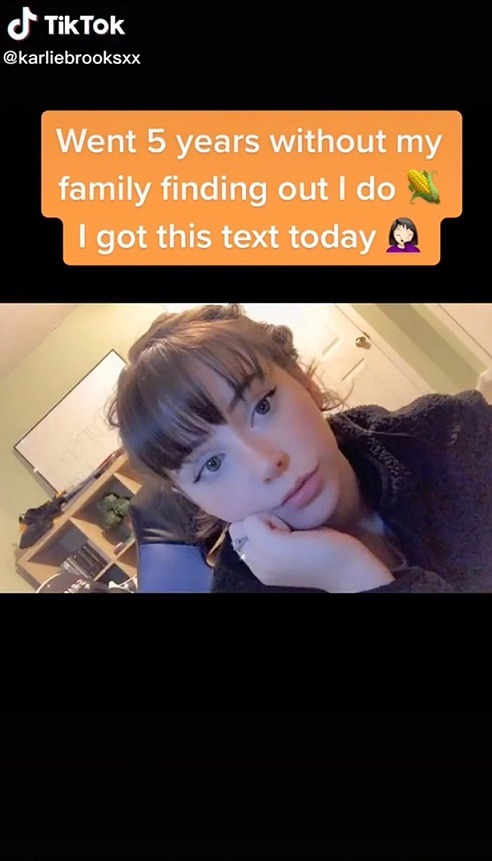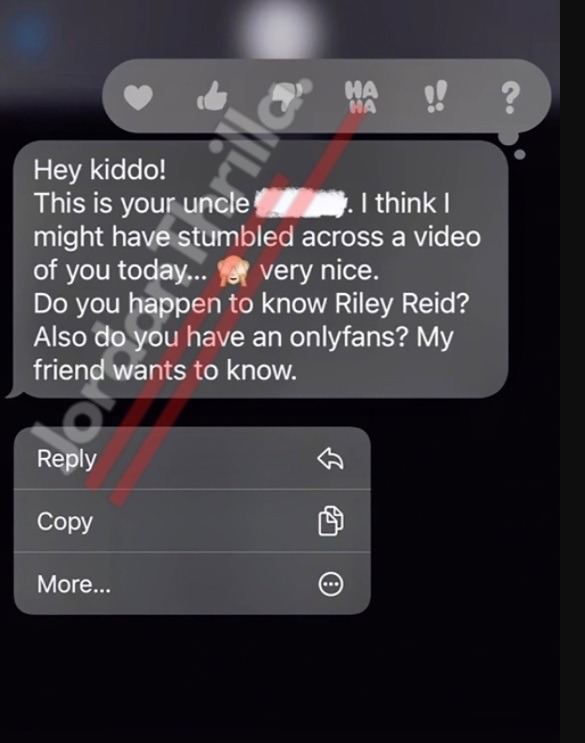 Not only did Karlie Brooks' uncle watch one of her adult film videos, his thirst levels were so high that he asked about her OnlyFans account as well. Was he going to subscribe to his niece's account to watch her regularly?
Now every time Karlie Brooks makes a new Onlyfans content she will have to wonder if her uncle is somewhere watching her do adult things.