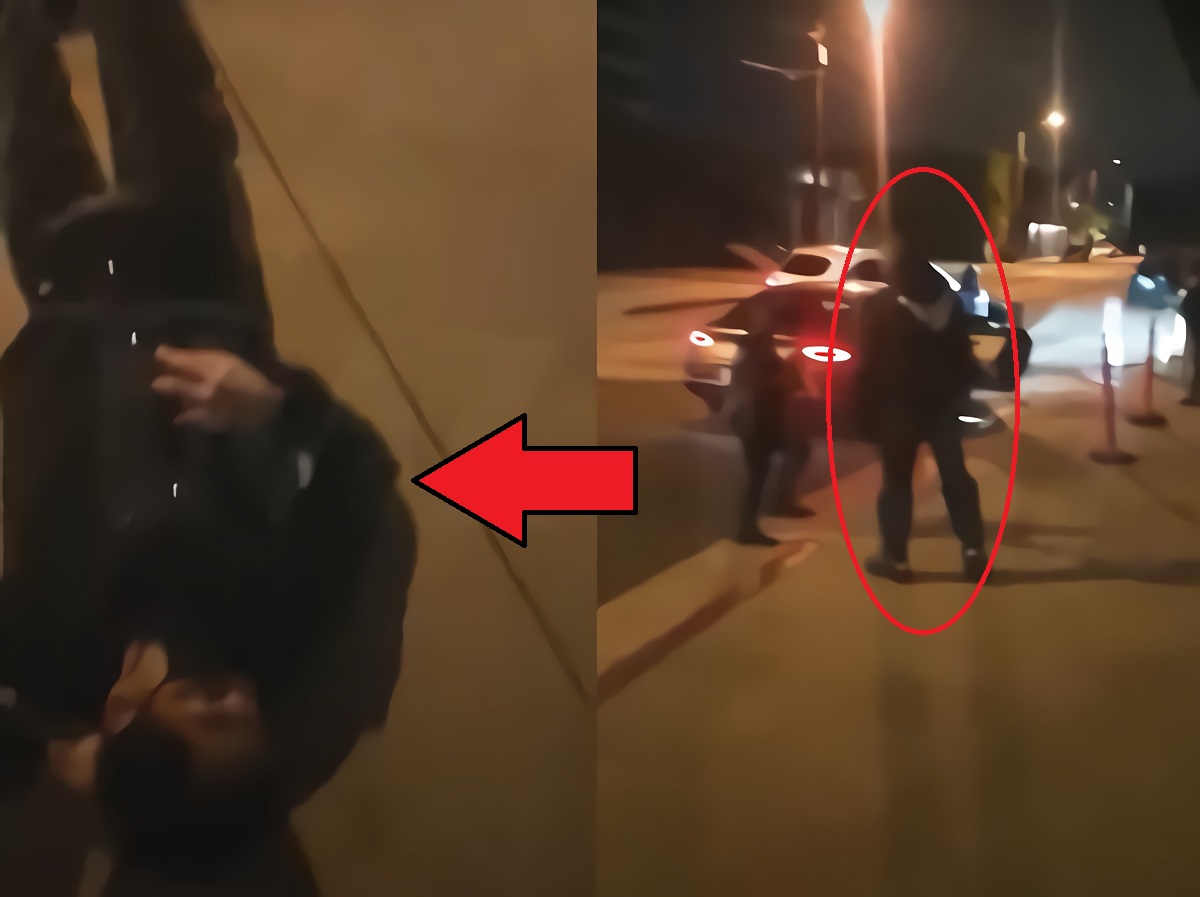 Kanye West could possibly be in some serious trouble after he allegedly assaulted someone in the early hours of the morning. The scary incident happened around 3 am in downtown LA outside the SoHo Warehouse. Apparently Kanye West got so enraged he was almost close to attacking his own family too. Now police have named Kanye West as a suspect in a criminal battery case.
Is Kanye West Going to Jail? Viral Video Shows Aftermath of Kanye West Punching a Fan Who Asked for an Autograph
In the footage posted by TMZ, the aftermath of Kanye West knocking out fan who wanted his autograph is very disturbing. The fan can be seen laying lifelessly on the sidewalk, while the person recording says "Why did he just do that, someone call the cops". Meanwhile Kanye West is yelling at a woman who is allegedly his cousin as she tried to hold his hand to calm him down.
Kanye West tells his cousin "get away from me" as she kept saying "I am your family". It's not clear why Kanye West was so on edge.
How Much Jail Time is Kanye West Facing for Punching the Fan?
According to reports the LAPD is investigating the incident as a misdemeanor battery, which means Kanye West is facing up to 6 months in prison. Considering he's never been to jail before that's a long time for him.
Luckily for him he's a billionaire, and money talks in the court of law. Hopefully the person he attacked is okay. This goes to show why sometimes people need to leave celebrities alone, especially in the middle of the night.