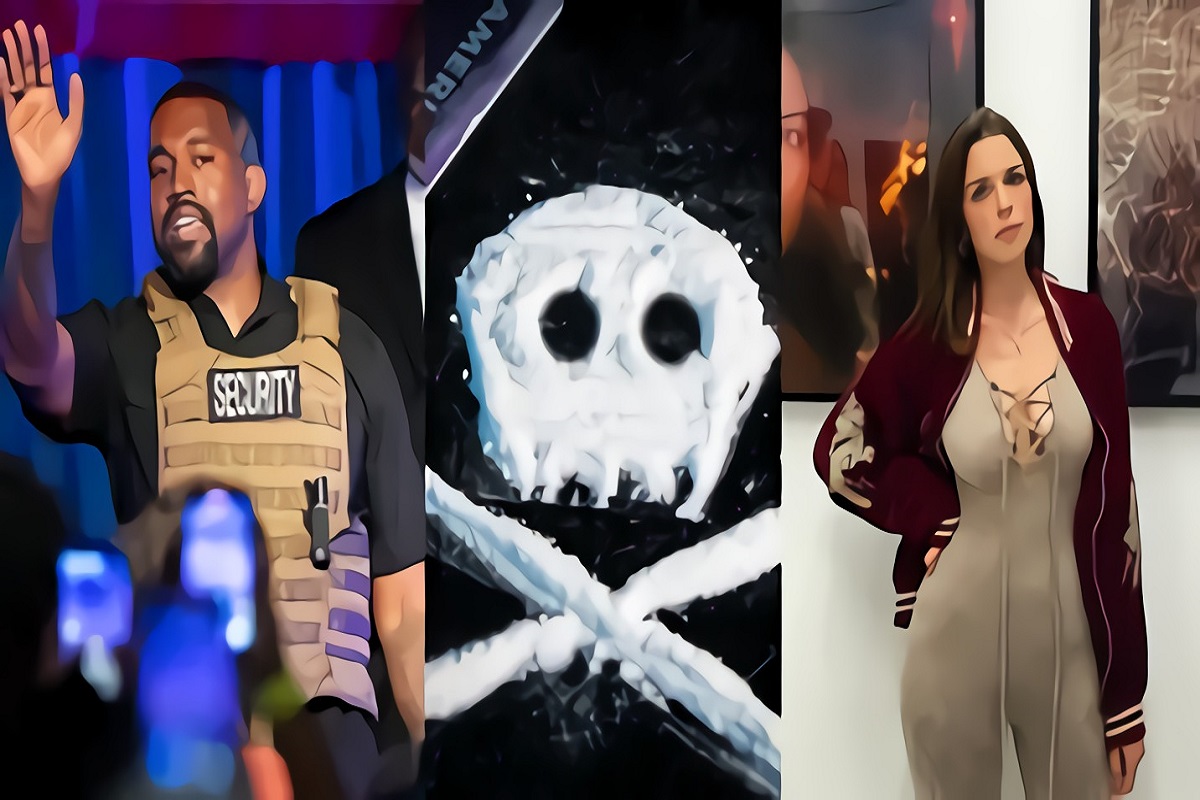 We all know Azealia Banks is the queen of saying some of the craziest things on social media. However, nothing comes close to her new Julia Fox conspiracy theory that involves both Drake and Kim Kardashian. Azealia Banks believes that Kanye West's death is imminent, but circumstances behind the reasoning are downright ludicrous, but could there be truth to it?
Details About Azealia Banks' Conspiracy Theory Julia Fox is a Plant Sent by Drake and Kim Kardashian to Make Kanye West Overdose on Heroin
Azealia Banks is claiming she turned down a collaboration request from Kanye West, because she doesn't feel he is mentally well. She claims that Kanye West is addicted to heroin, and his addiction is orchestrated by Drake and Kim Kardashian. Her theory gets real deep.
Remember how Kim Kardashian said that she's cool with Kanye West dating Julia Fox? Remember when Kanye West claimed Kris Jenner was trying to have him murdered? Well Azealia Banks claims Kim Kardashian knows that Julia Fox is a heroin addict, so she secretly sent her to date Kanye West. She alleges that Kim Kardashian is hoping that Julia Fox will get Kanye West addicted heroin, so he can overdose and die.
No you're probably wondering why Kim Kardashian would want Kanye West dead. Well according to Azealia Banks, Kim Kardashian wants to own Kanye West's masters, and people to sleep with Drake with causing commotion. Take a look at these posts.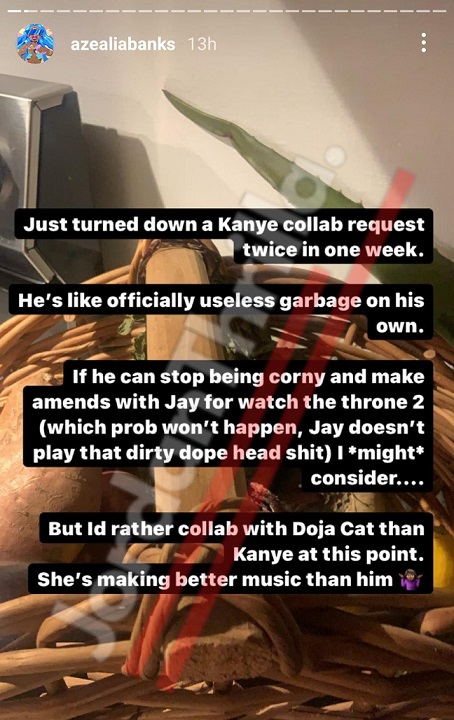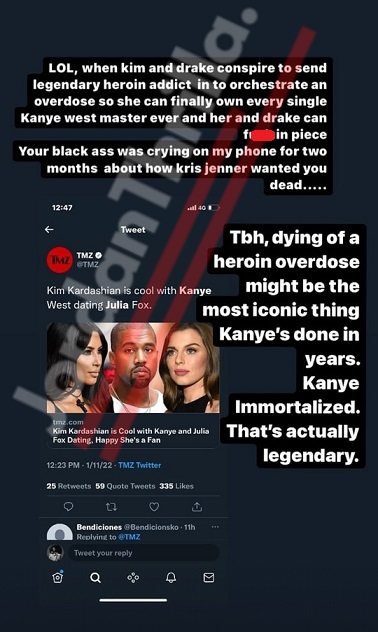 Was Julia Fox Addicted to Heroin?
Everything Azealia Banks is saying isn't farfetched, because it's actually fact that Julia Fox overdosed on heroin when she was 17, but luckily survived. In fact in a report from the The Sun, Julia Fox said she met her first love at a drug dealers house. However, there's no proof at the moment that she is currently using heroin, or that Kanye West is snorting heroin, but you never know.