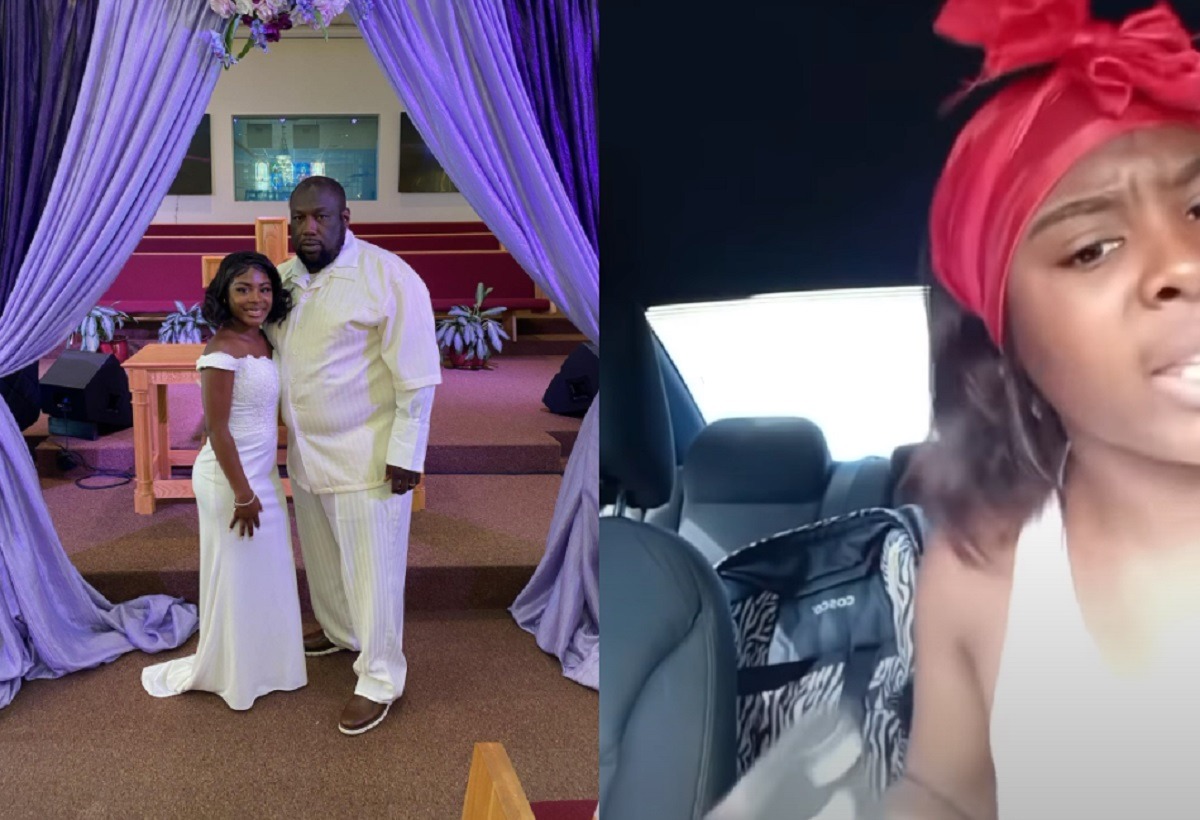 A 55 year old man named Mike Haugabook is trending after his strange relationship with a relative went viral. Mike Haugabook just got married to his new wife Deja, but the circumstances of how they met are very controversial.
55 Year Old Man Groomed his Goddaughter Deja then Married Her when She turned 18
This strange story started when Mike Haugabook met his wife when she was only 4 years old. At the time he was married to Deja's mother who was suffering from drug addiction, which made it easy for him target her daughter for the grooming process.
The full story is explained below in detail, but first here are wedding photos of 55 year old Mike Haugabook with his 18 year old goddaughter Deja who is also now his wife. In the first photo you can see him holding her when she was only 4 years old.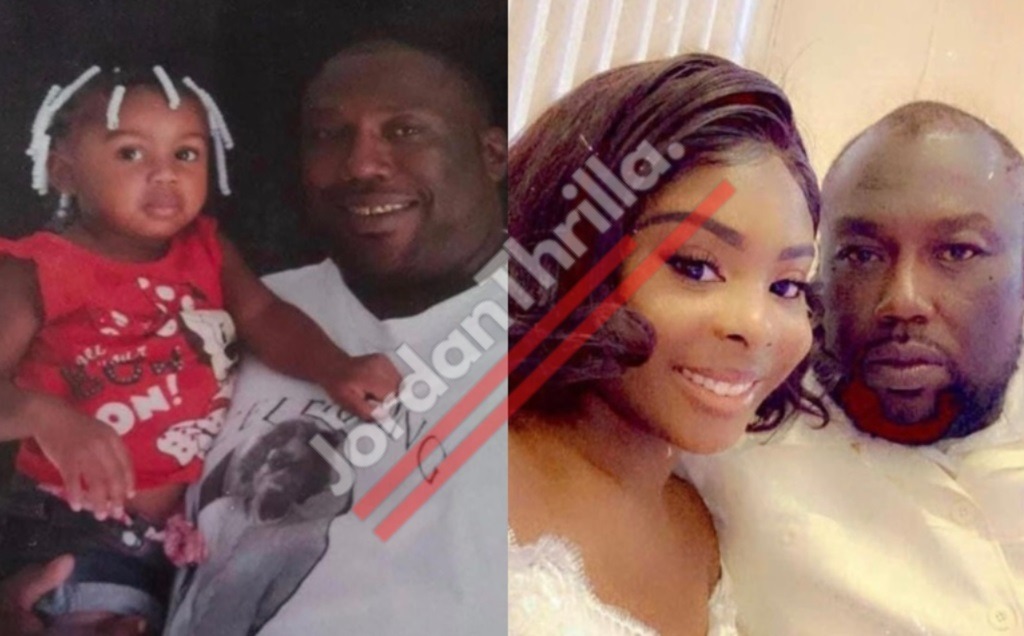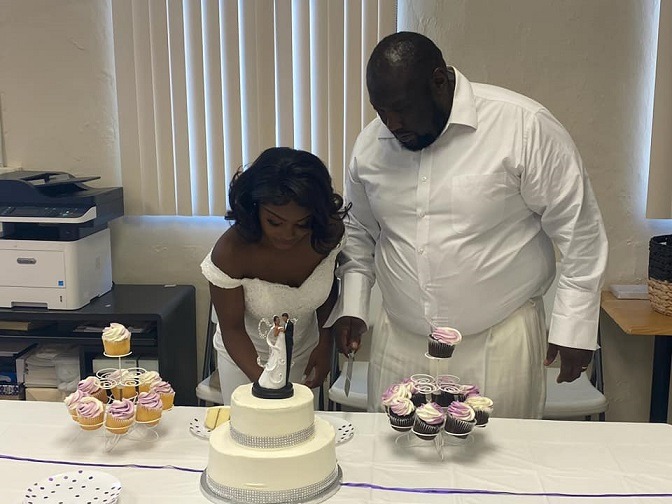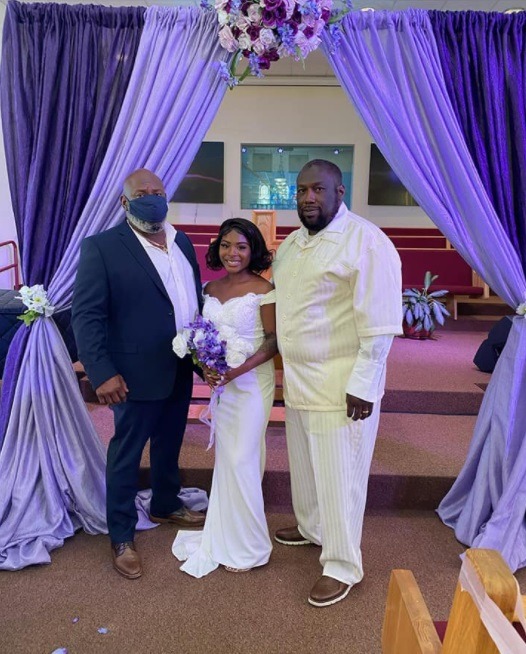 Is Mike Haugabook a Pedophile?
On Facebook people who know Mike Haugabook say he was grooming his goddaughter since she was 16. It's alleged he got Deja pregnant when she was only 16 years old. They also alleged there is evidence that he has had relationships with other underage women. Arrest records also show Mike Haugabook was arrested for trafficking cocaine, and driving an unregistered car.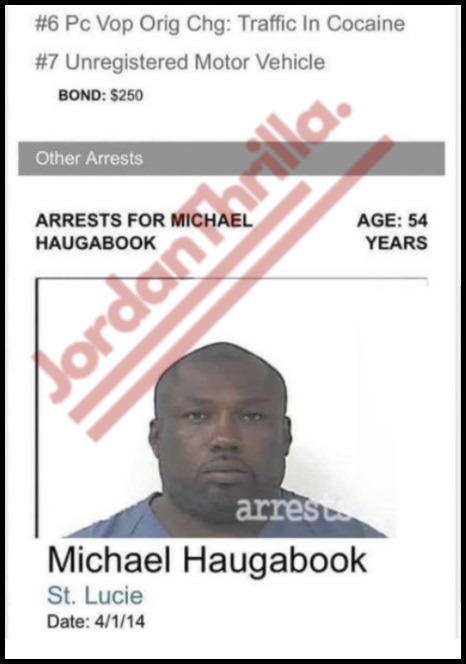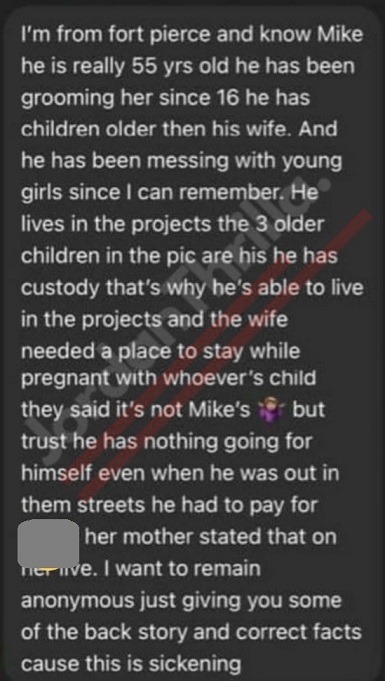 Deja Haugabook Reacts to Backlash From People Saying Mike Haugabook Was Grooming His Goddaughter
On Facebook Deja Haugabook posted a message basically telling people to stop criticizing her, because she is old enough to make her own decisions. Deja said that she is 18 years old, a grown woman, and takes care of all 4 of her kids. Deja Haugabook got banned from Facebook after posting this message.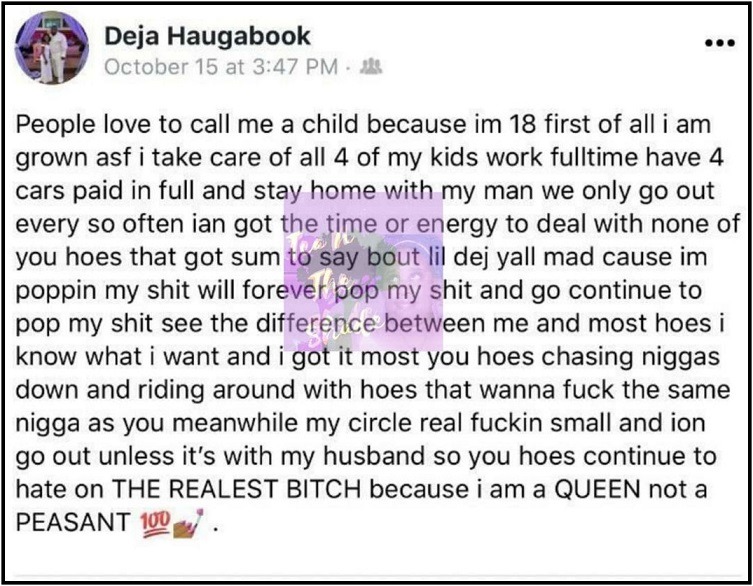 In response to the Facebook ban, Deja Haugabook posted a video accusing people of her getting her banned from Facebook, and also doubling down on what she posted in the message above.
It seems Deja Haugabook doesn't seem to grasp how wrong it appears to be for a godfather to groom his goddaughter then marry her. She doesn't see anything wrong with marrying a 55 year old man who knew her since she was 4 years old. Also, she doesn't see anything wrong with him allegedly impregnating her a 16, and being 18 years old with 4 kids.
Prayers up for Mike and Deja Haugabook. At the end of the day if she's happy then more power to her. This situation is beyond strange though, and it seems like Mike Haugabook has pedophile tendencies in theory.
Anyone getting R Kelly vibes from Mike Haugabook?
Author: JordanThrilla Staff