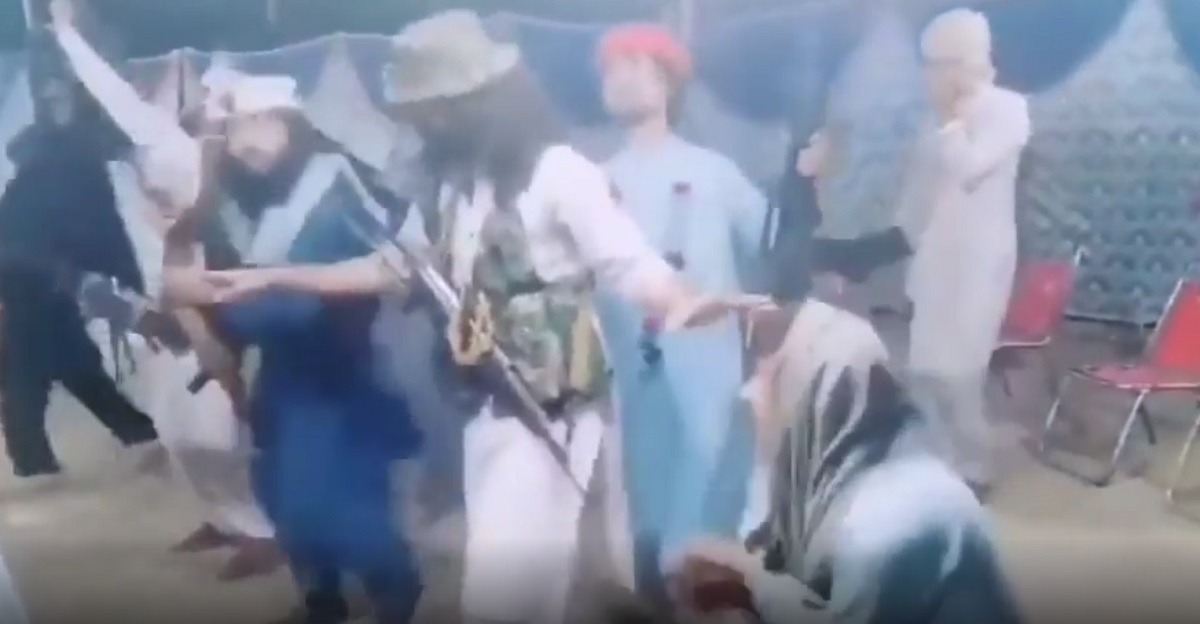 A video of Taliban Soldiers dancing to Drake's "In my Feelings" in Afghanistan is going viral, but it has left many people confused. In the footage Taliban soldiers are holding guns while celebrating their victory by dancing to Drake in the streets of Afghanistan. Is the video the real though?
Based on Taliban Sharia Law these soldiers would technically be punished for listening to music from a Western country. The ideologies behind the belief system takes an extreme approach towards prohibiting aspects of western culture. Things we do everyday such as listening to music were illegal under Taliban rule in the past. If you were caught stealing your hands could be amputated. The punishment for being caught in a gay relationship was death by being stoned, or crushed by a 3 meter tall wall. Those are just a few examples.
If this video is real is could be a sign that the Taliban won't impose their strict version of Sharia Law on the citizens of Afghanistan. However, it could also mean that they themselves won't follow the same rules they impose on Afghan people, because there is another video where Taliban leaders laughed at woman who asked about women's rights.
One of the things people around the world are most worried about is how Taliban Sharia Law would affect women. In the past when Taliban Sharia Law was enforced women needed written permission from a man to leave their homes. Women were also forced to wear burkas in public, which is the most concealing Islamic veil that covers your entire body, and leaves a small mesh opening near the eye area. In addition young women weren't allow to be educated.
Taliban soldiers dancing to Drake hip-hop music in Afghanistan could be a positive sign that they may be more lenient on citizens of Afghanistan, but that also could be wishful thinking. The video could be fake.
Author: JordanThrilla Staff