Sad news has left social media in emotional turmoil. According to multiple reports Dancing Dolls member Dyshea is dead. The sad news was confirmed by Diana Williams who is the team's owner. Details on how she died are still a bit vague, but in this article we will let you know everything we've discovered.
Was Dancing Doll Dyshea Killed? Details on Rumor Dancing Dolls' Dyshea Committed Suicide
Based on reports we have received Dancing Dolls member Dyshea died in an accident. Details how the accident happened have not been released. There are unconfirmed rumors floating around that Dyshea committed suicide, because some reactions from people who knew her seem to convey the accident involved a gun. However, there also reports it was a car accident. At the moment there are no official reports about how her death happened.
On Facebook Diana Williams confirmed Dyshea's death in an emotional message saying, "One of my Dolls is gone. I do NOT understand and no I AM NOT ok!! Jesus Lord!!!! She was fearless and would always try to elevate herself and everyone else in the dollhouse… She was always encouraging her sisters and motivating everyone!".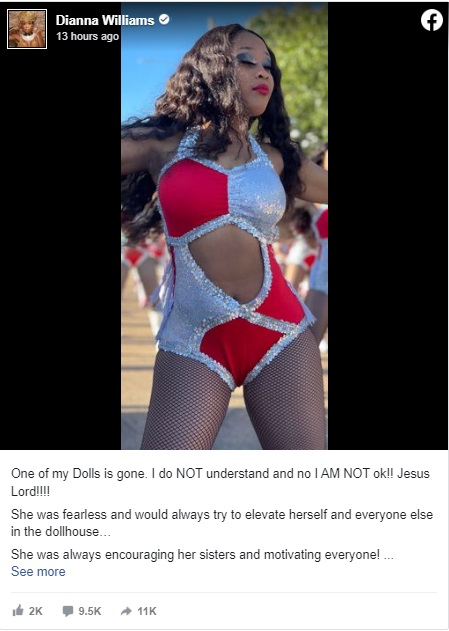 Dee Grady reacted to Dyshea's death with an emotional tribute as well.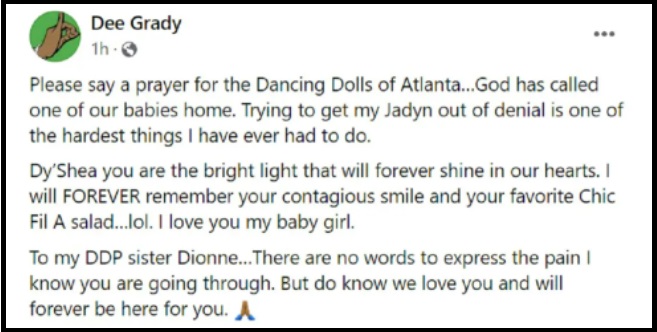 The viral reaction below seems to convey that Dyshea's death involved a shooting, but again her immediate family has not spoken publicly on the matter. In the post the person mentioned a gun while talking about her death.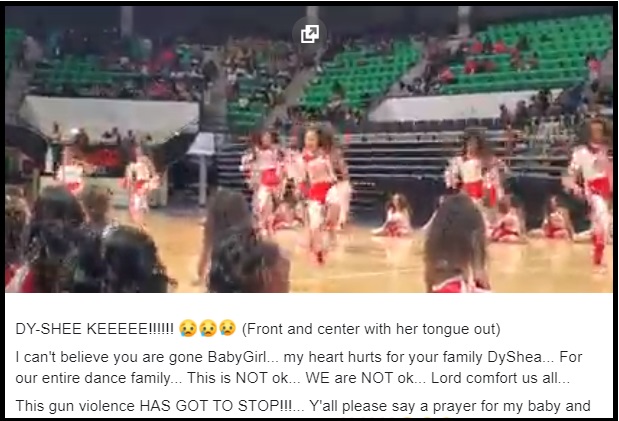 Another Dancing Dolls Member Was Killed in February
Dancing Doll Dyshea's death continues a string of tragedy the team has faced recently. Back in February her teammate Shakira Gatlin was shot and killed by a man who claimed his gun accidentally went off. Police reports state that the bullet went through her head. The tragic incident happened at a home in Jackson, Mississippi.
It's really sad they are going through the grief of losing another member so soon. The Dancing Dolls came to worldwide fame through their award winning Lifetime show 'Bring It'. Prayers up for everyone affected by this tragedy.