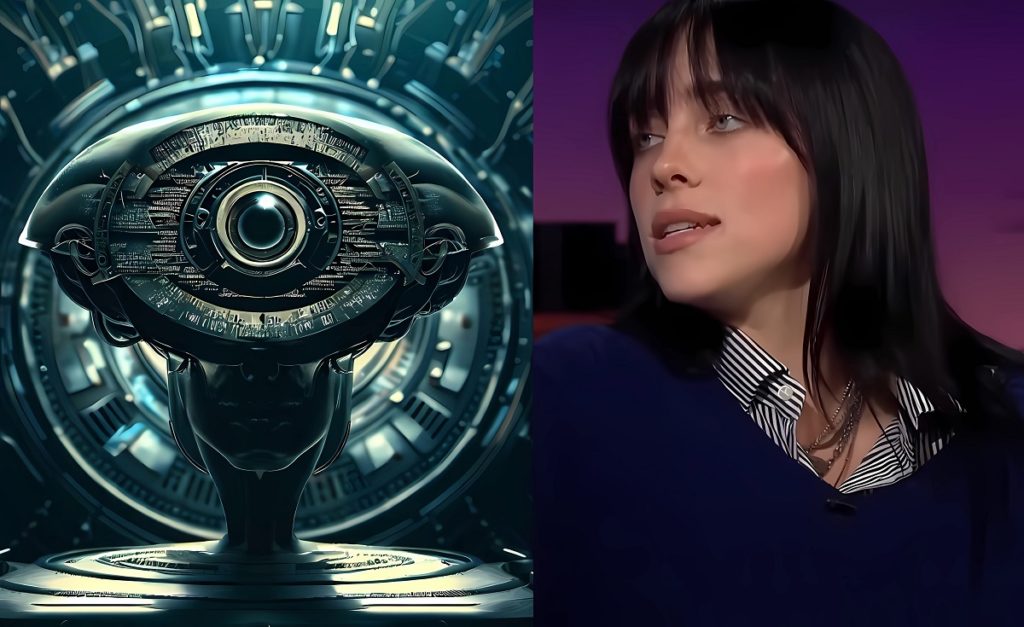 On Tuesday night, a man caused a stir in Hollywood when he scaled the KTLA news tower and sat on the marquee for over three hours. He was holding a sign that read "Free Billie Eilish" on one side and "MK ultra $ex slaves Donald Marshall clones" on the other. He also played an electric guitar while refusing to come down. The tower, which is located at the Sunset Bronson Studios in Hollywood, is 160 feet tall and has been used by KTLA since 1925.
The bizarre incident drew a large crowd of spectators and disrupted traffic on Sunset Boulevard. Authorities from the Los Angeles Fire Department and the Los Angeles Police Department tried to persuade the man to climb down safely. They deployed an inflatable airbag and a ladder below the tower, but he ignored their requests. He finally descended around 9:30 p.m. and was arrested on suspicion of trespassing.
Billie Eilish MK ULTRA Mind Control Conspiracy Theory Go Viral
The man's motive for his stunt remains unclear, but his sign sparked a wave of conspiracy theories on social media about Billie Eilish and MK ULTRA. Some people wondered if he was trying to say that he believed the pop star was a victim of MK ULTRA, a covert CIA mind control program that allegedly ran from the 1950s to the 1970s.
Some conspiracy theorists believe the drastic shifts in her personality over the years could be proof that she has been programmed to react to certain stimuli that can alter her entire personality. One instance in particular they seem to point out is the time period where she started making videos dancing provocatively on TikTok, which surprised everyone.
MK ULTRA was a series of experiments that involved using drugs, hypnosis, electroshock, sensory deprivation, and other methods to manipulate the behavior and mental states of unsuspecting subjects. The program was exposed by a congressional investigation in 1975 and officially shut down in 1977.
However, some conspiracy theorists believe that MK ULTRA continued under different names, and that some celebrities, such as Eilish, are brainwashed by the government or the entertainment industry. Could that be what the man was trying to imply when he wrote "Free Billie Eilish" on a sign that also referenced MK ULTRA?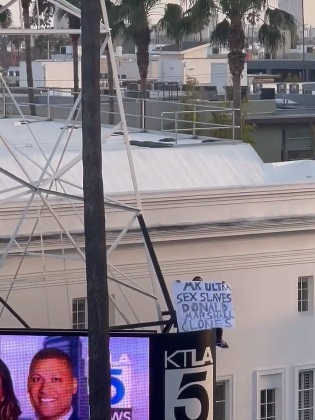 Eilish is one of the most popular and successful artists of her generation. She has won multiple Grammy Awards, American Music Awards, and MTV Video Music Awards. Could her success be the result of the MK ULTRA program? There's really no way to ever definitively prove that, but it's interesting to think about the possibility. Seems like a Black Mirror episode idea.