When something bad happens in the Louisiana area often times NBA Youngboy's name is somehow dragged into it. With the recent news of JayDaYoungan's shooting death once again his name is being brought up in a viral conspiracy theory. Many people on social media seem to believe that it's possible NBA Youngboy killed JayDaYoungan.
Did NBA Youngboy Murder JayDaYoungan? Details on Why Conspiracy Theory NBA Youngboy Killed JayDaYoungan is Trending
It's well known that NBA Youngboy and his is associates were beefing with JayDaYoungan. For example NBA Youngboy's close friend Quando Rondo regularly exchanged words with him on social media, and there was once a time where he straight up told JayDaYoungan that he wished his baby would die. There was also a video where it seemed like NBA Youngboy threatened to kill JayDaYoungan in his own way.
All these things have led to an unproven conspiracy theory that NBA Youngboy shot JayDaYoungan dead, or sent the shooters that did him in. Take a look at the evidence below.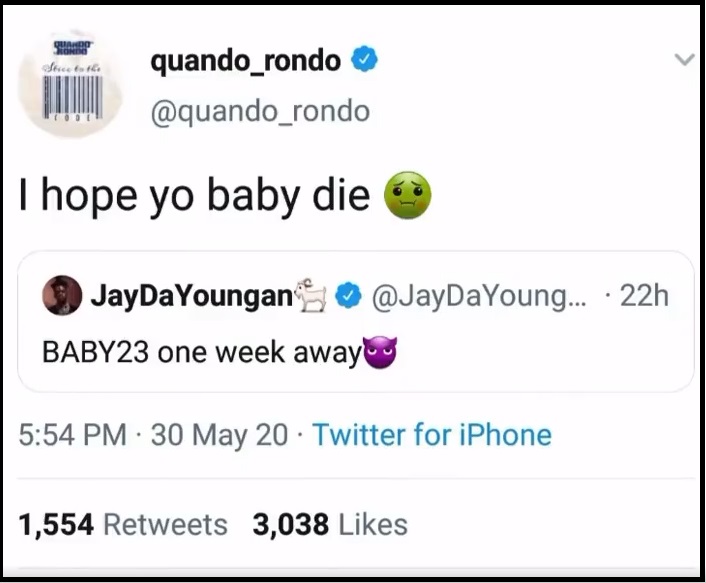 Why Are NBA Youngboy Fans Celebrating JayDaYoungan's Death?
The reports that NBA Youngboy fans are celebrating JayDaYoungan's death on social media show how deep their beef was. It also fuels the conspiracy theory that NBA Youngboy murdered JayDaYoungan.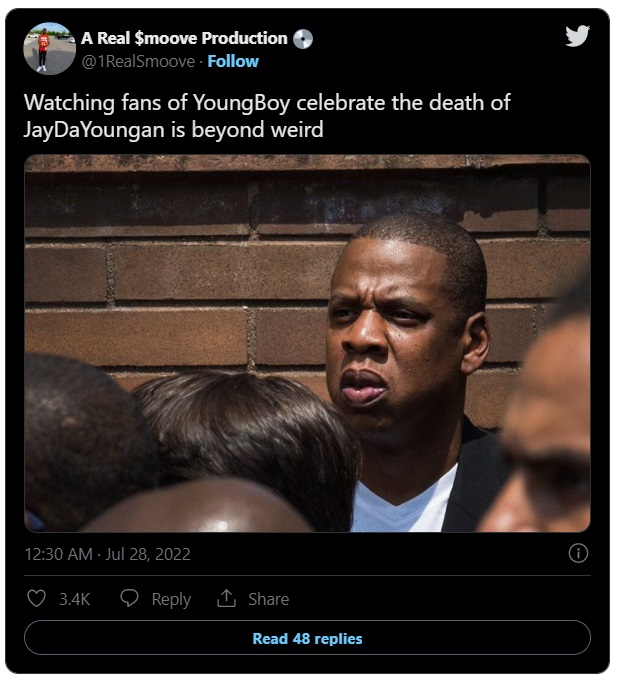 Considering NBA Youngboy just got out of prison not too long ago, and probably has FEDS watching him closely it wouldn't be too smart of him to get involved in the shooting death of JayDaYoungan. This makes the conspiracy theories hard to believe. However, in the past crazier things have happened so who knows. Eventually the truth will come to light.