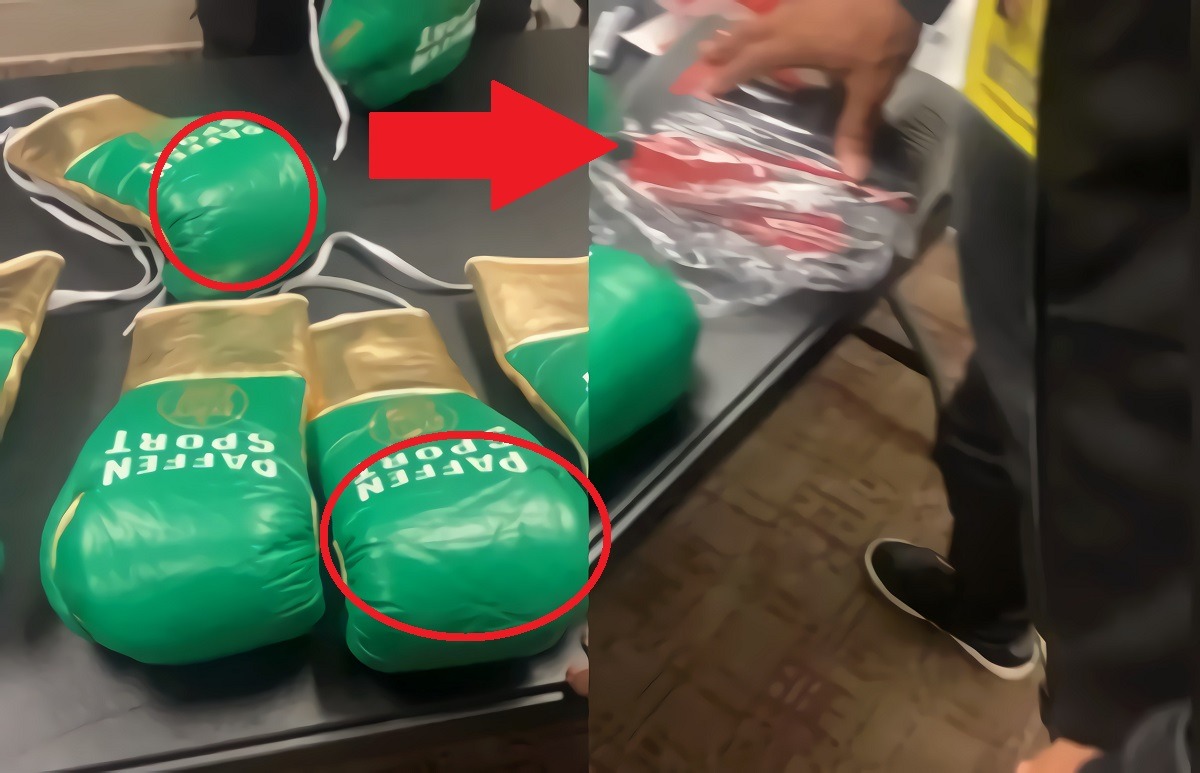 A Trilogy matchup between Tyson Fury and Deontay Wilder wouldn't be complete without another glove gate. New video may show that Tyson Fury was caught cheating during glove check before Fury Wilder 3.
Deontay Wilder Team Accuses Tyson Fury of Tampering With Horse Hair Padding in Glove for Fury Wilder 3
During the glove check Deontay Wilder's gloves were compared to Tyson Fury's gloves, and they noticed something strange. Despite allegedly being brand new, Tyson Fury's gloves had wrinkles, like they were used already. In comparison Deontay Wilder's glove had no wrinkles. Fury's team attributed the difference to his gloves being made out of "soft leather", but Wilder's crew had a different theory.
Deontay Wilder's team believes Tyson Fury tampered with the horse hair inside his glove, which would make them have less padding when punching. They pointed out that the same type of gloves were used during a match two weeks ago, and they didn't have wrinkles in them.
Was Tyson Fury caught cheating for their trilogy fight? Take a look at the video proof of the Tyson Fury Horse Hair Glove Gate ahead of Fury Wilder 3.
What's interesting about Deontay Wilder's team accusing Tyson Fury of "breaking in" in his gloves by moving the horse hair around, is that Floyd Mayweather's team accused Marcos Maidana of trying to do the same thing back in 2014. Maidana had to wear different gloves during the match due to their complaint.
In the weeks leading up to the fight Deontay Wilder stated that he felt Tyson Fury would try cheating again. Was Tyson Fury moving the horse hair padding around in his glove the secret plan to gain the advantage this time around? Last time Deontay Wilder claimed that Fury slid his fist down lower in the glove as you can see in the video below.
The best thing to do this time around would be for Deontay Wilder and Tyson Fury to wear the same kind of gloves. That way they would know for sure that they are on a level playing field in that regard. Tyson Fury's gloves definitely looked sketchy in that footage.
Author: JordanThrilla Staff