Prince William is probably in the midst of the worst day of his life in terms of public perception after rumors started swirling about his strange escapades in the bedroom with a woman that isn't his wife. Not only are the rumors saying Prince William is cheating, but there are also allegation he likes things going inside him through his buttocks.
Is Prince William Getting Pegged? Hashtag #PrinceOfPegging Trends After Alleged Prince William Pegging Cheating Scandal with Rose Hanbury
If you went on social media today then you probably noticed that the top trending hashtag was #PrinceOfPegging. This all started after Deuxmoi leaked a message from a source claiming Prince William is cheating, but his wife is aware of it and doesn't mind. According to the rumor Prince William likes getting pegged, but his wife Catherine didn't want to peg him, because she's too old fashioned.
If the allegations are true to keep her husband happy she allowed him to seek the pegging from another woman. According to reports Sarah Rose Hanbury is pegging Prince William, since his wife refused. Not sure if this could be considered Prince William cheating, since his wife is allegedly aware and allows it. It seems more like they might be practicing an open marriage type of situation.
Take a look at the leak that started the 'Prince of Pegging' hashtag, and reactions from social media.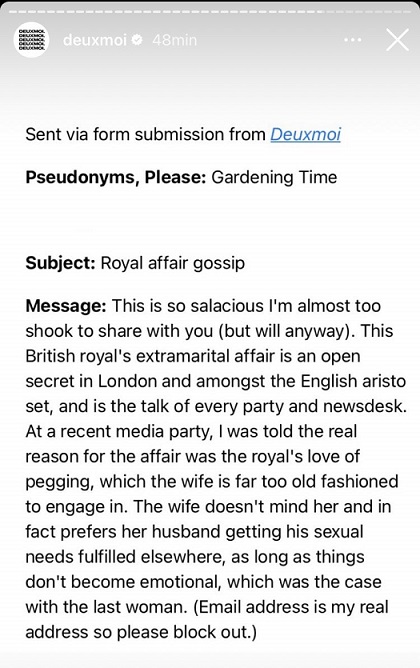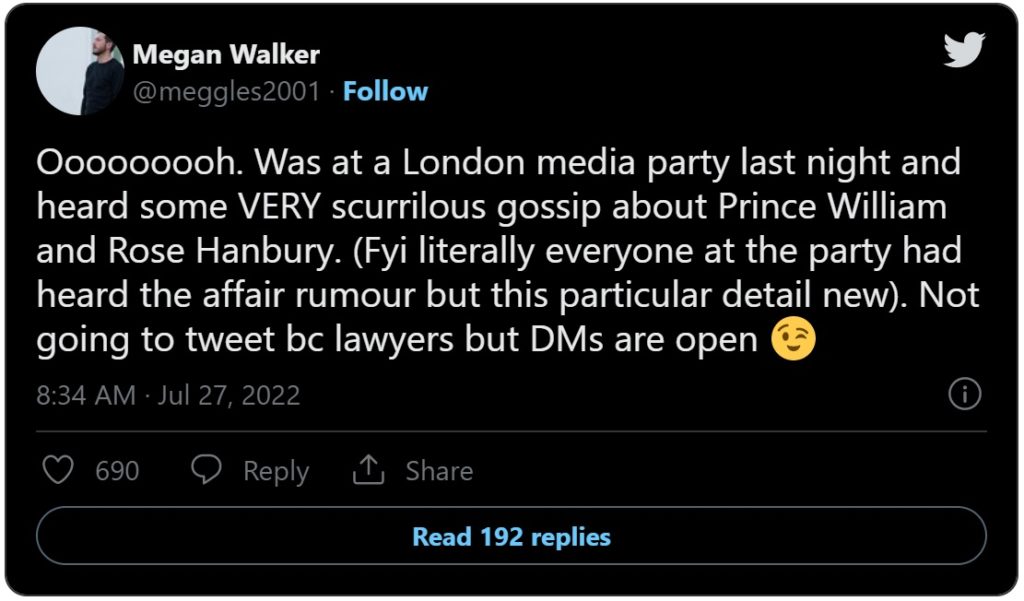 Social Media Reactions to Prince William Pegging Cheating Scandal with Rose Hanbury
As you might expect the twitter reactions to the possibility that Rose Hanbury pegged Prince William are super hilarious.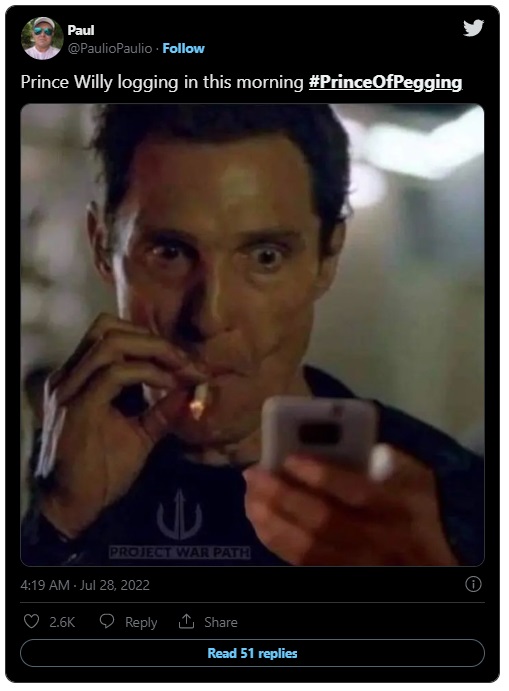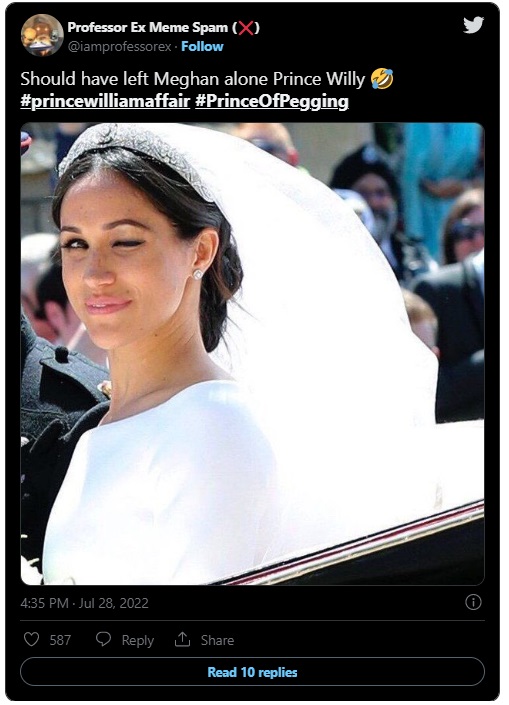 Even commercial airlines were clowning Prince William with pegging jokes. Notice the arm rest is pointing up, and they are telling him to sit on it.