You know when you take a perfect photo then later notice some random people were posing in the background? That's what happened to one woman photobombed by two rapist murderers at Miami Beach Spring Break.
How Did the Woman Discover Two Murder Rapists Photobombed Her at Miami Beach Spring Break?
When the woman was photobombed by the murder rapists she thought they were two regular Miami Beach spring break goers. Little did she know that later that day their names would be plastered all over the news for drugging, raping, and killing a woman in Miami. The woman took to twitter to let the world know the scary situation that literally walked right by her.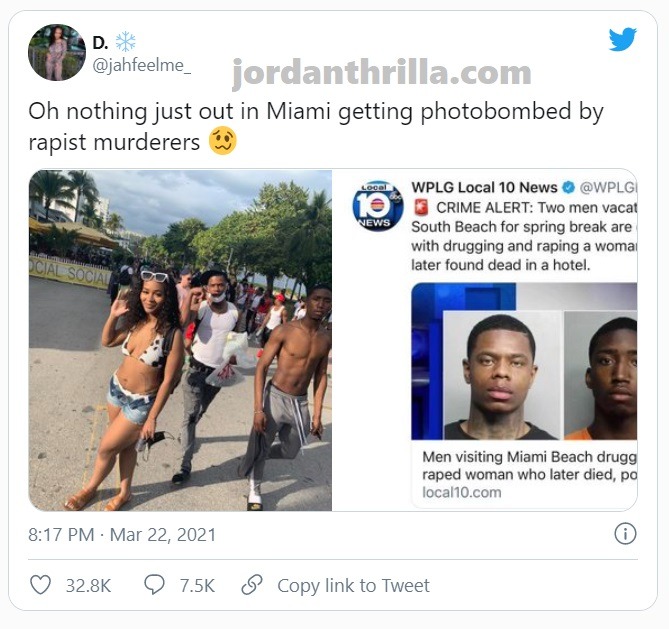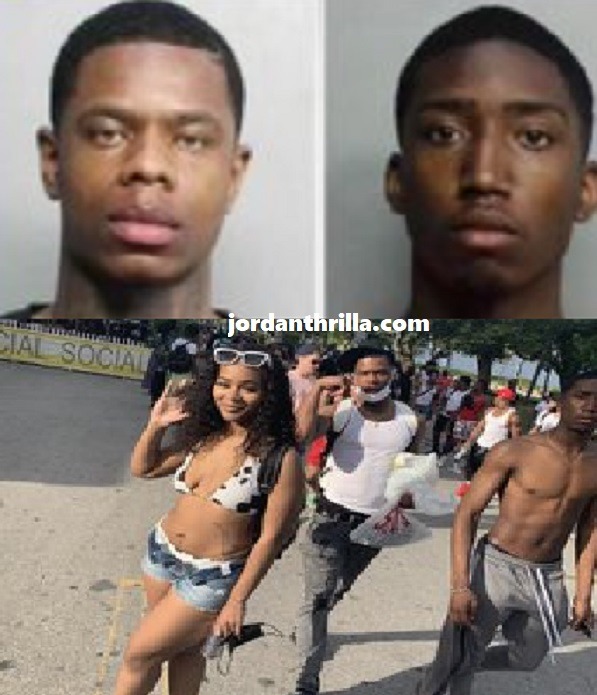 That might end up being on the most unintentionally scary spring break photos ever taken. This is why you always have to be on high alert of your surroundings during a crowded event like Miami Beach Spring Break. Anyone around you could have dangerous intentions.
This woman getting photobombed by rapist murders during Miami Beach Spring break just shows how crazy it is out there. Definitely not the kind of memory you want to come back home with. That will probably be the last time she vacations there.
Author: JordanThrill Staff