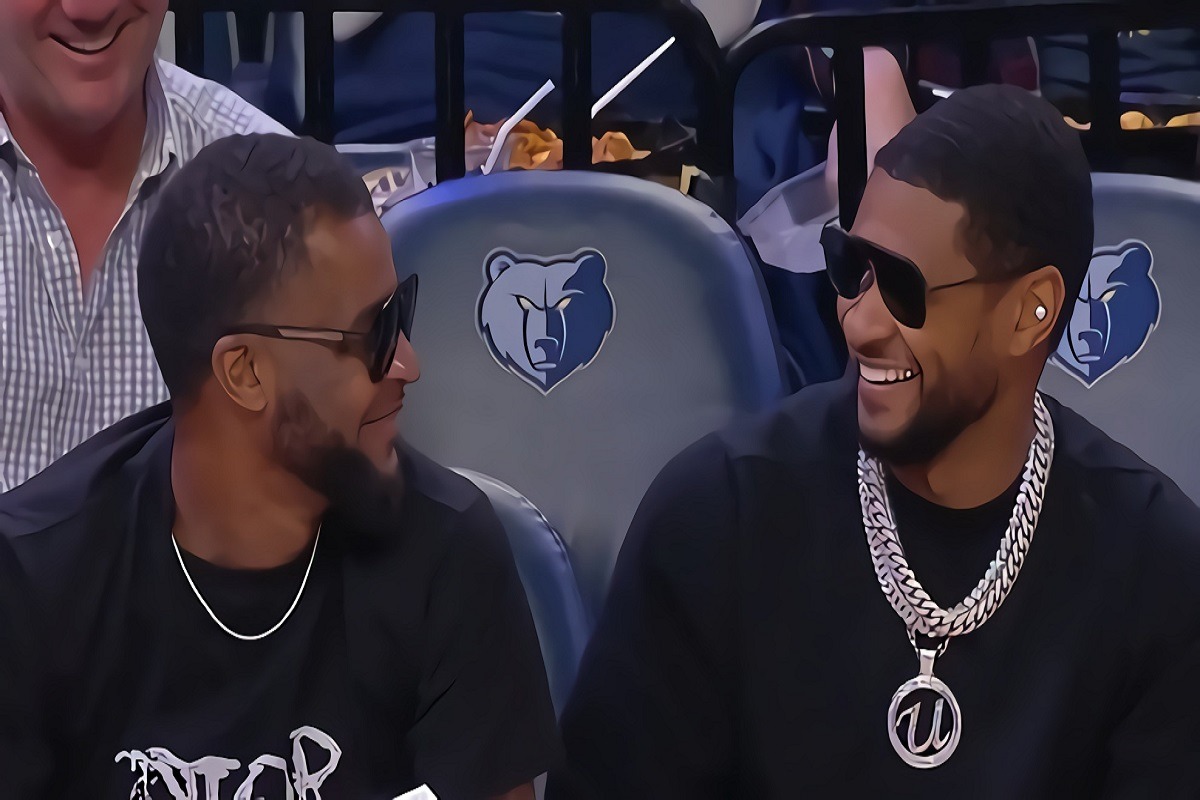 If you've been to Memphis Grizzlies games then you know one of the mainstays on the sideline is Ja Morant's dad Tee. Known as one of the coolest NBA fathers the camera is always zooming in on him during games whether he's cheering on his son, or trolling NBA players. However, what stands out most about him is his striking resemblance to Usher, and now the NBA has taken notice too.
Ja Morant's Dad Tee Morant and Usher on Look Alike Cam Goes Viral
Game 5 between Grizzlies and Timberwolves has been a closely locked contested battle. Going into halftime it was only a 2 point game. With the competitive tension in the arena at an all time high a hilarious moment lightened up the mood when Usher showed up to the game sitting next to Ja Morant's dad. To take advantage of the rare moment the camera put Tee Morant and Usher on the look alike camera.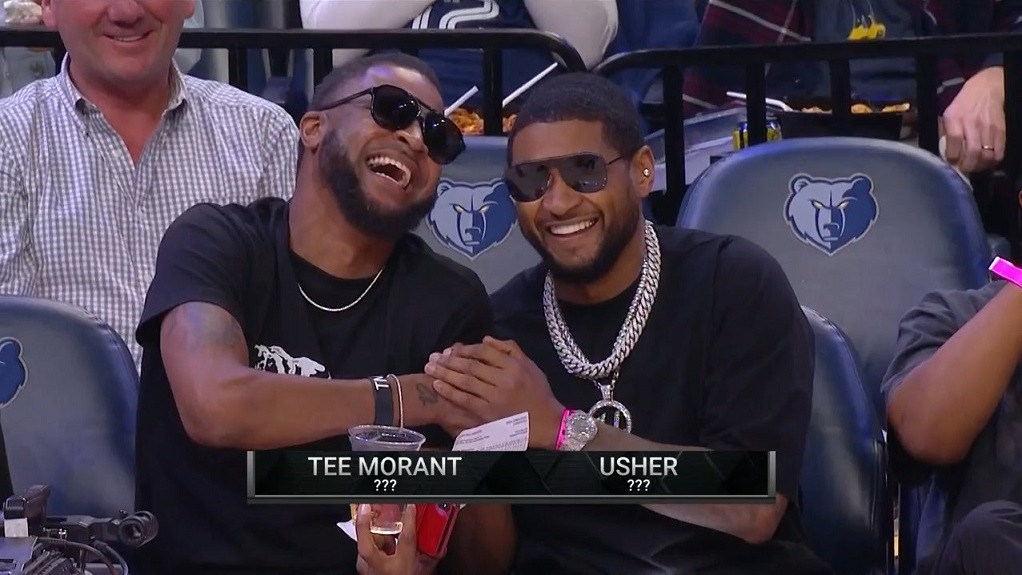 Ja Morant's dad Tee Morant and Usher look so much alike that even their teeth look the same. They have the same nose shape, glabellar lines, skin color, head shape, you name it. It seems like Tee Morant is aware he looks like Usher, because he's always wearing those shades that Usher made popular. If Usher had a son he would probably be born looking like Ja Morant.
This was definitely one of the funniest moments of the playoffs so far.