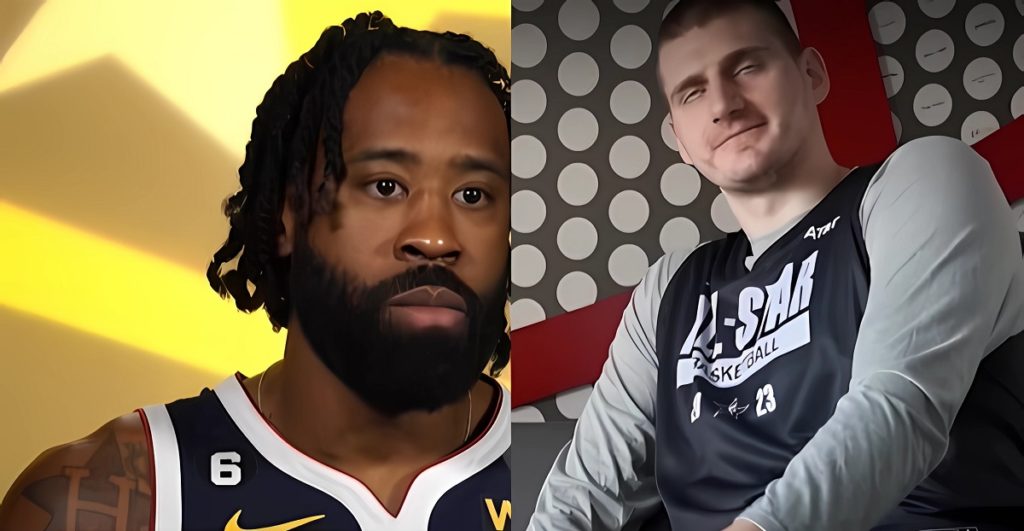 Is Nikola Jokic gay? That surprising question is going viral after the Denver Nuggets made history by reaching the NBA Finals for the first time in franchise history after defeating the Los Angeles Lakers in four games. The Nuggets celebrated their historic achievement with joy and excitement, but one moment caught the attention of many fans and sparked a viral conspiracy theory.
Are DeAndre Jordan and Nikola Jokic in a Gay Relationship?
What caught everyone's attention after the game was not Jokic's performance on the court, but a moment of celebration between him and his backup center DeAndre Jordan. As the Nuggets players hugged and high-fived each other on the court, a camera caught a moment where it looked like Jordan turned his head to attempt kissing Jokic on the lips. They both seemed to attempt connecting with the kiss, but missed at the last moment.
The video clip went viral on social media, with many fans and commentators wondering if they had witnessed a romantic gesture between the two big men. Some even started a conspiracy theory that DeAndre Jordan and Nikola Jokic are in gay relationship secretly.
Of course, other than the possible kiss, there is no evidence to support the conspiracy theories. However, as you'll see they both appeared to try kissing each other, so it's possible they were just joking around since they also both missed in unison.
Whether or not Nikola Jokic is gay, the fact still remains that he can now possibly be regarded as the best player in the NBA after leading Nuggets to a shocking sweep of a Lakers team many people picked to win the series after seeing them dismantle the Warriors.
There have been several other times in history where superstar athletes kissed someone of the same gender, such as Mike Tyson during his boxing career.