Patrick Mahomes was already having one of the worst seasons of his career, and things just got even worse. A scary moment during Cheifs vs Titans ended with Patrick Mahomes needing help to walk to off the field. Slow motion replays would show just how close things were to Patrick Mahomes being paralyzed.
Details of How Patrick Mahomes Almost Broke His Neck Taking a Knee to the Head
Patrick Mahomes' knee to head injury happened on play where one player was grabbing his leg while he was attempting a throw, which made him fall forward. At the same time momentum was carrying him face first towards the field, Titans defensive end Jeffery Simmons kneed Patrick Mahomes in his head.
Slow motion replay would show Patrick Mahomes' neck bent completely backwards. In worst case scenario Patrick Mahomes neck could have broken, or even his back. It was similar to what happened to star soccer player Chucky Lozano. Take a look.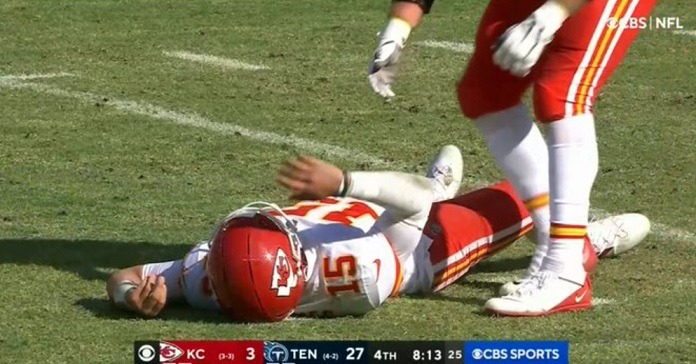 Social media reactions to Patrick Mahomes' head neck injury were very emotional.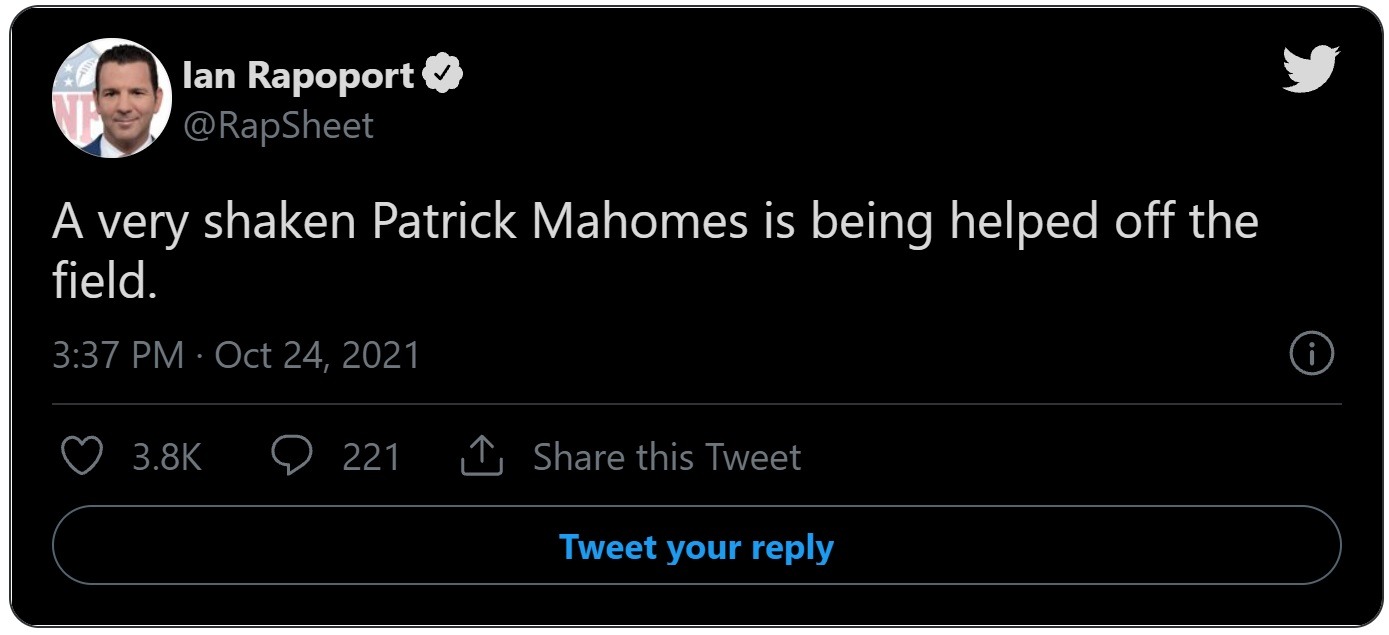 Before taking a knee to the head, Patrick Mahomes threw his ninth interception of the season.
Hopefully Patrick Mahomes just has a concussion, and there was no damage done to his neck or back. In this situation it was good to see he could move his legs, because Patrick Mahomes could have been paralyzed.
In the past many NFL players had to retire after taking a hits like that where their neck and spines were torqued in unnatural ways.
Author: JordanThrilla Staff