Yesterday Drew League became the most popular basketball league in America when it was announced that Lebron and Kyrie would be playing at their venue. The announcement lived up the hype as Lebron put on an epic performance scoring 42 points and 16 rebounds, along with Demar dropping 30. However, one major star that was missing from the festivities was Kyrie Irving, and now the alleged reason has been revealed.
Why Did Kyrie Irving Miss His Drew League 2022 Game?
In recent years the story of Kyrie Irving's basketball life has been him not showing up when his team needs him. On the surface it looks like Kyrie missing his Drew League 2022 could be another instance of that, but there's actually good reason he wasn't there that Lakers fans will surely love. Okay, so this offseason has been ruled by a theory that Lakers are actively trying to sign Kyrie Irving. The rumor was solidified when Kevin Durant demanded a trade effectively ending his tenure with Kyrie in theory.
Now there is more reason to believe that deal sending Kyrie to the Lakers is even closer to getting done. According to the viral rumor Kyrie Irving missed his Drew League 2022 game, because he was working with Lakers trainer Phil Handy. As you probably know Phil Handy has been Lakers front-of-the-bench assistant for the past 3 years. He's considered a major driving force as to why some players join the Lakers. Now Kyrie Irving missed his Drew League game to work with Phil Handy.
Listen closely to what Chris Smoove says in the video below. He's one of those people that has insider information since he has worked directly with the NBA.
Earlier in the day Kyrie Irving and Phil Handy were spotted at his youth camp together as well.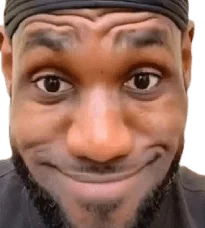 It seems this offseason Kyrie Irving has been around Lakers personnel more than Nets team he is currently still of part of.
As the days go on it seems more and more inevitable that there will be an announcement officially confirming that Lakers have worked out a deal to reunite Kyrie and Bron Bron. Let's hope and pray that actually happens, because next season would be that much more exciting.