The 150th The Open Championship has to come to its grand conclusion with Cameron Smith being crowned the winner. His incredible display in the final round catapulted him to be officially named at the Champion Golfer of the year. With his accomplishment people found he has a striking resemblance to certain legendary movie character.
Does Cam Smith Look like Joe Dirt? Cameron Smith Joe Dirt Comparisons Go Viral after his The Open Championship Win
Joe Dirt is a 2001 film that is still hailed as one of the most legendary and hilarious movies of all time. Even till this day people of all generations go back to watch it over and over again, because it never gets old. Joe Dirt was known for his large mullet, and strange choice of facial hair.
Interestingly enough professional golfer Cameron Smith looks like Joe Dirt, and it became more obvious after he won The Open. As result Joe Dirt Cam Smith look alike tweets started to trend to celebrate his historical win in hilarious fashion.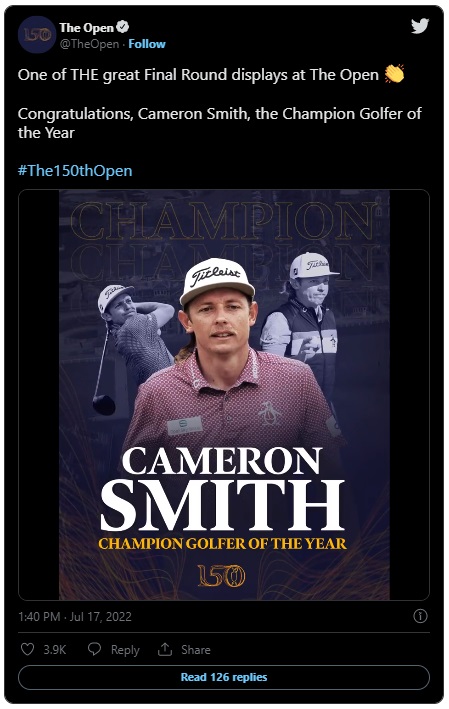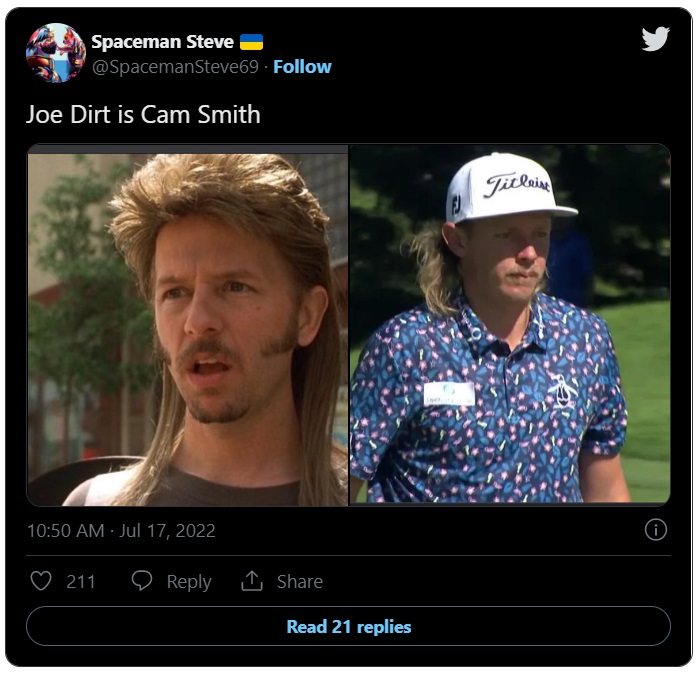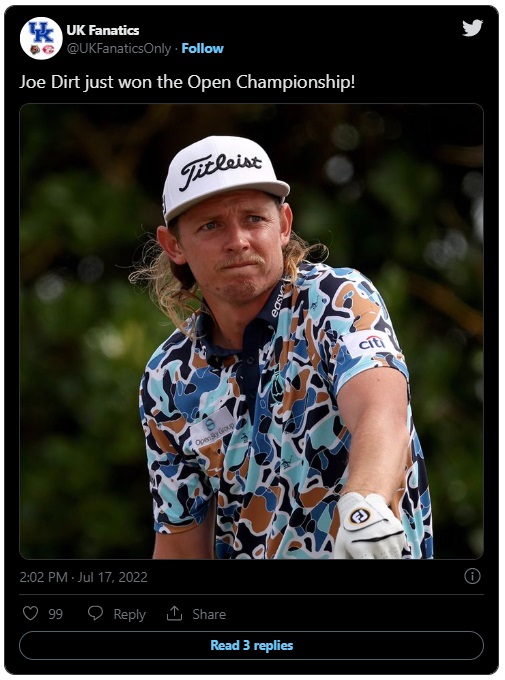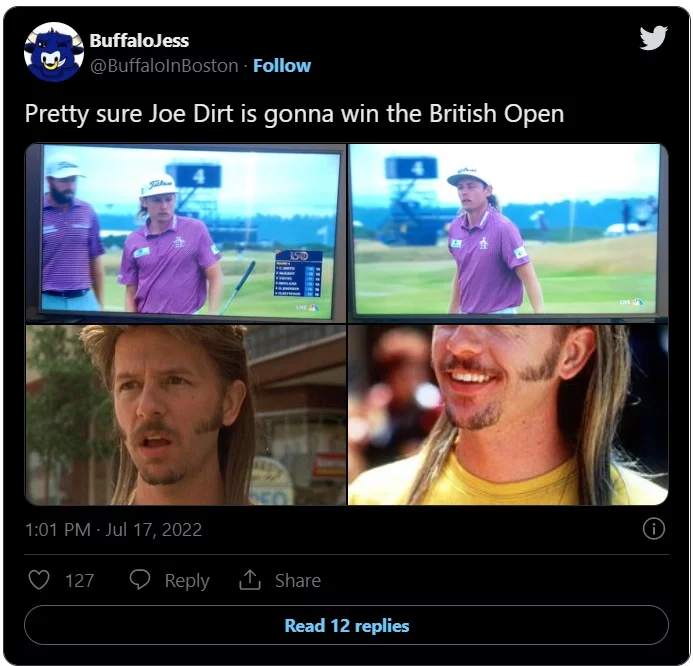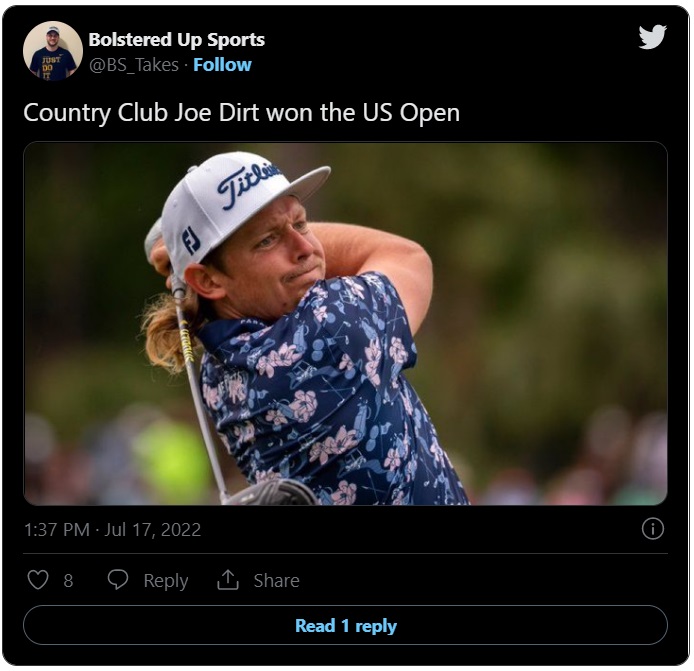 David Spade is probably somewhere laughing uncontrollably that his Joe Dirt character is being hailed the winner of The Open. On the flipside Cam Smith is probably rethinking his whole look now that he knows it makes him look exactly like Joe Dirt.
Who knows maybe that was his favorite movie, and he intentionally made sure they look alike. If so he's doing a great job of that.