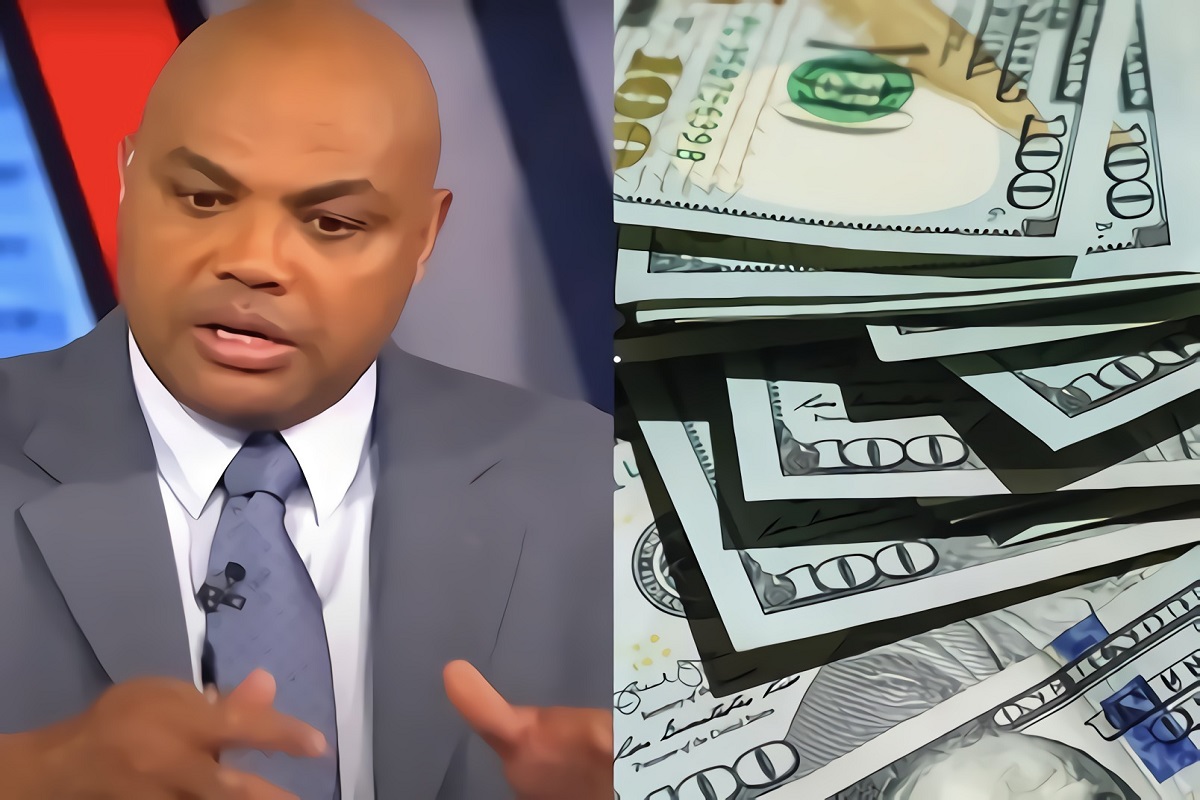 For almost two decades Charles Barkley has been a mainstay on sports television. His rise to prominence as the top sports analyst of all time started with the legendary Inside the NBA show. In a world where most sports TV personalities would avoid saying controversial things, Charles Barkley welcomed backlash not being afraid to speak his mind on Live TV. As we all know that has led to an infinite amount of classic moments due to his ability to dish and receive jokes. However, the best things in life always come to an end, especially when money is involved.
Is Charles Barkley Leaving Inside the NBA for $75 Million? Charles Barkley Confirms He is Meeting with LIV Golf
Recently reports leaked the LIV Golf offered Charles Barkley $75 Million to be a sports analyst on their network. The move is allegedly the beginning of their attempt to decrease PGA's marketspace in the Golf broadcasting universe. If you've watched Inside the NBA then you probably know that Charles Barkley is always jealous of the massive amount of money NBA players make in this era. Naturally it seems he is really thinking about accepting a new contract that will pay him NBA level salary.
On a recent episode of the 'The Next Round' Charles Barkley opened up about the contract situation involving LIV golf. The message he sent spells uncertainty for his future on Inside the NBA. When asked if he would accept LIV Golf's $75 Million offer to leave Inside the NBA Charles Barkley said, "The answer to your question is 100% yes. I'm gonna meet with LIV". That doesn't necessarily mean that he is accepting the offer, but it does show he is willing to leave Inside the NBA if the price is right.
Charles Barkley debuted on Inside the NBA all the way back on October 31, 2000. As you can see in the clip below he was a natural on television from the very beginning, and had instant chemistry with his co-hosts.
What's interesting about Charles Barkley possibly accepting a $75 Million contract from LIV Golf is that just few months he insinuated he was close to retirement from working on television. During an episode of Inside the NBA Charles Barkley famously said he will likely retire at the end of his TNT contract, because "I don't want to die on TV". Who knows maybe he feels working as a golf broadcaster as a much less stressful job.
Let's hope and pray Charles Barkley doesn't accept that contract, because Inside the NBA won't be the same without him. TNT needs to hurry up, and match that $75 Million offer.