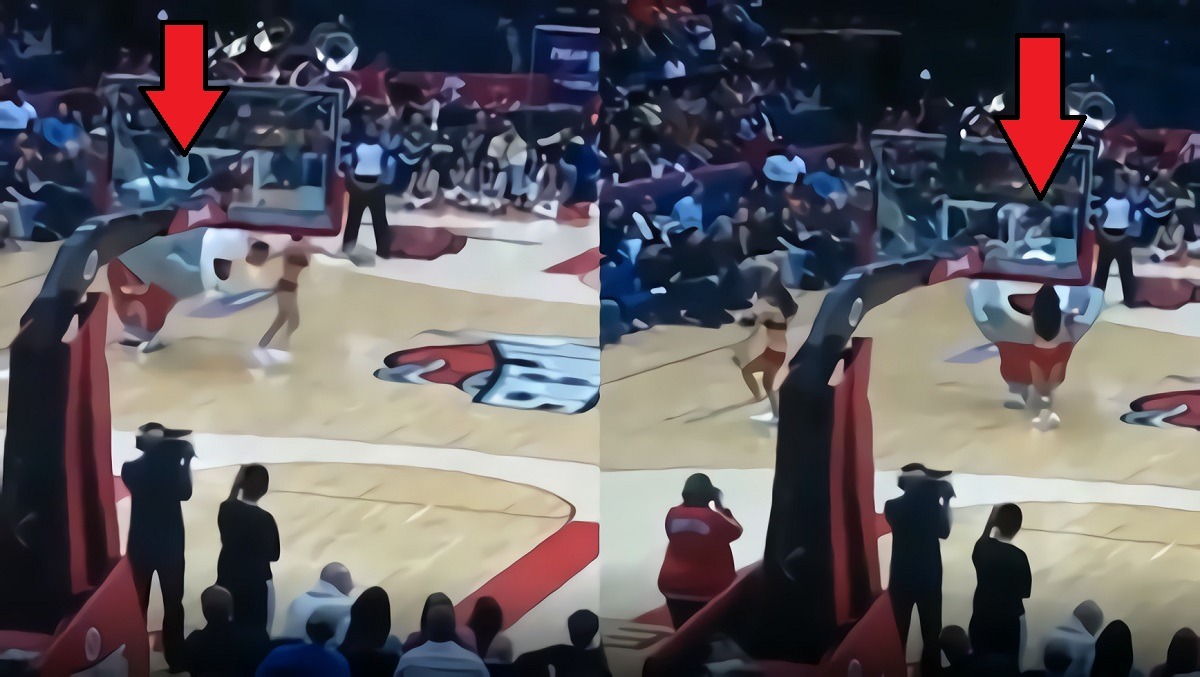 During timeouts at NBA game people in the crowd see many crazy things that might not be shown on National broadcasts. Most of the time the weird things that happen aren't really noteworthy, but sometimes they leave your mind wondering "how did that just happen". Such is the case with an incident between Houston Rockets' mascot and a Rockets cheerleader.
How Did Houston Rockets' Mascot Eat a Cheerleader?
A viral video shows the moment Houston Rockets' mascot ate a cheerleader on Live TV. That isn't a figure of speech, that literally what happened. At first Rockets' mascot kept bothering the cheerleader causing her to move around and throw her pompom trying to avoid him. Then out of nowhere Houston Rockets' mascot eats the cheerleader's entire body almost like a snake swallowing its pray.
Naturally you would think the mascot would have trouble moving around after devouring an entire person. However, the mascot's suit didn't get bigger, and it just kept dancing around like nothing happened.
Where the did the cheerleader go? Did Rockets' mascot digest the cheerleader that quick? Take a look.
The only mascot moment that might be crazier than Houston Rockets' mascot eating out a cheerleader on Live TV, is when Nuggets mascot Rocky passed out while being lowered from the ceiling.
Hopefully the cheerleader who got eaten by Rockets Mascot survived that ordeal. That was truly scary to watch.
We really have carnivore mascots running wild in the NBA now.
Author: JordanThrilla Staff