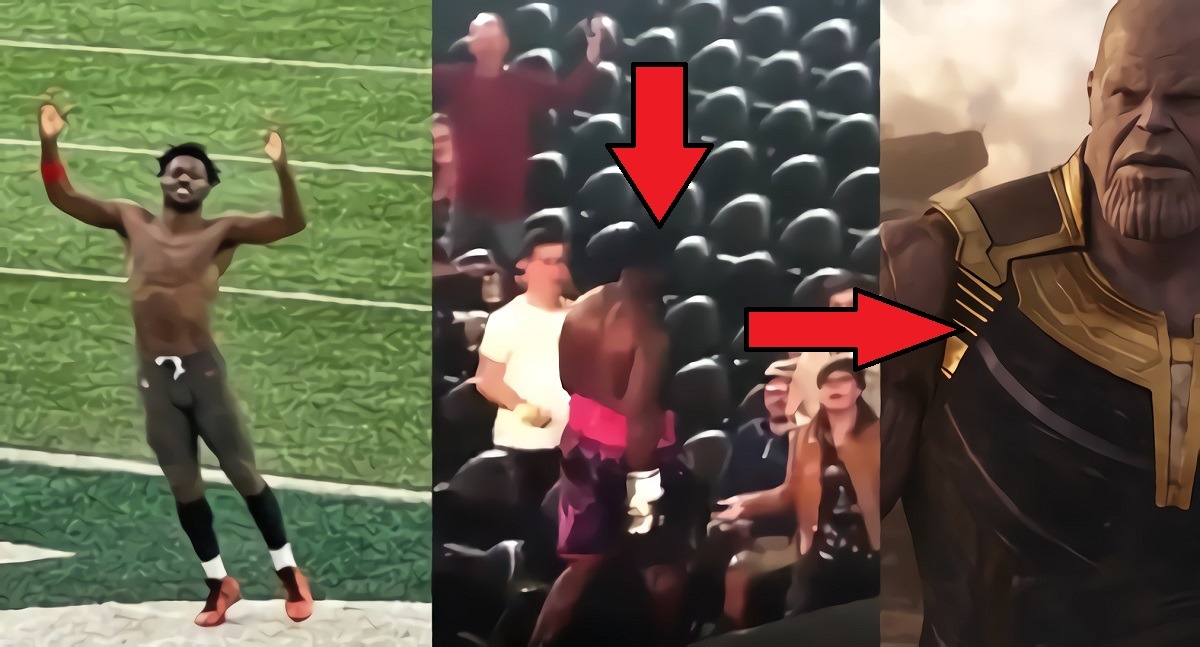 As you probably know Antonio Brown retired from the NFL on his own terms in one of the most legendary boss ways ever seen. In the midst of a game Antonio Brown took off his uniform, and ran off the field. Later Bruce Arians announced that AB was no longer a member of the Tampa Bay Buccaneers.
Why Did Antonio Brown Quit Midgame and Run of the Field on Buccaneers' Team?
At first there was speculation that a rift occurred after Antonio Brown felt Bruce Arians was trying to keep him from reaching the $1 Million dollar incentive in his contract agreement. This was because people thought Buccaneers benched Antonio Brown for no physical reason. However, it was later revealed that he allegedly wasn't in the game due to an ankle injury.
Based on AB's side of things the ankle injury is what kept him off the field, which makes the situation that much more confusing. Perhaps he didn't like that Bruce Arians was trying to make him play injured? It's probably much deeper than that though.
Viral NFL Antonio Brown Memes Pay Homage Thanos Armor Scarecrow in Avengers Endgame and Boxer Curtis Harper
Regardless of what caused this strange situation to happen, the impact of the moment remains the same. AB quitting the game his own terms, taking off his jersey and gear, then running off the field shirtless is a sports moment that will live on forever in the "Hall of Unexpected Moments". Naturally Antonio Brown memes stemming from him running off the field midgame are nothing short of pure comedy.
Some memes contain messages you would get when someone rage quits online, some are fan made Nike ads, but the most viral NFL Antonio Brown memes compares his jersey to Thanos' armor scarecrow in Avengers Endgame, and his walk out to Curtis Harper.
Antonio Brown's jersey was really hanging like Thanos' armor scarecrow on the sideline. It was like his football soul was left on the field.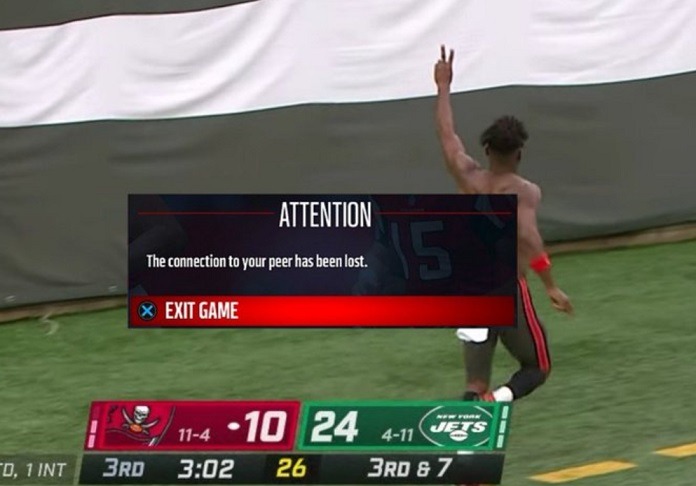 This Antonio Brown meme references The Joker movie. We don't want to explain what is happening just in case you haven't watched that movie.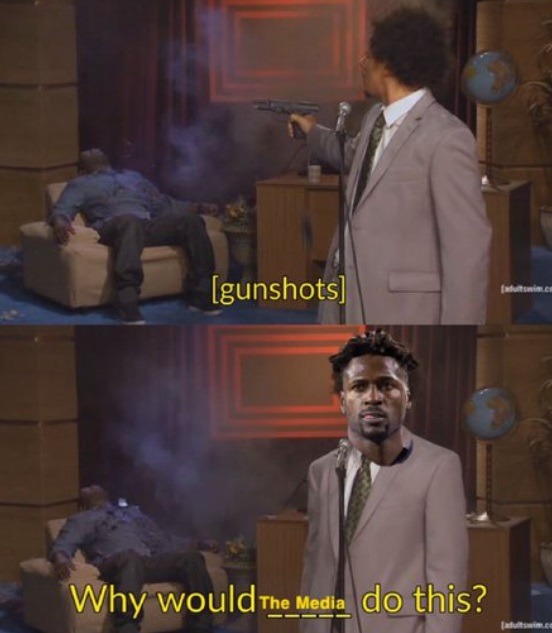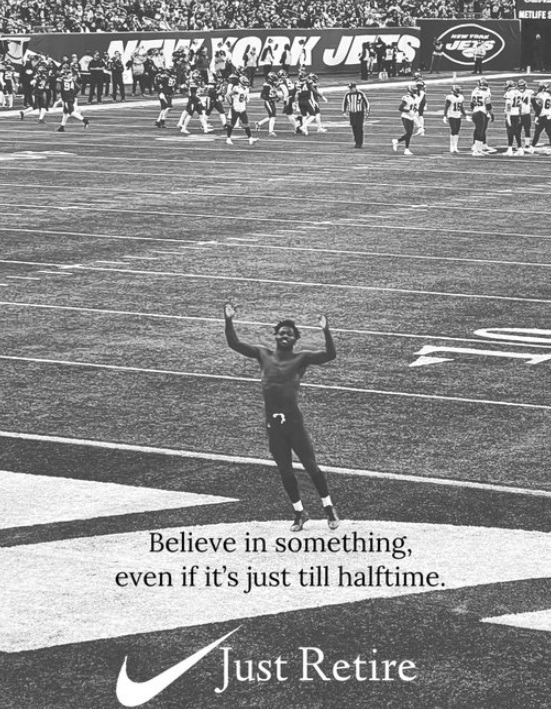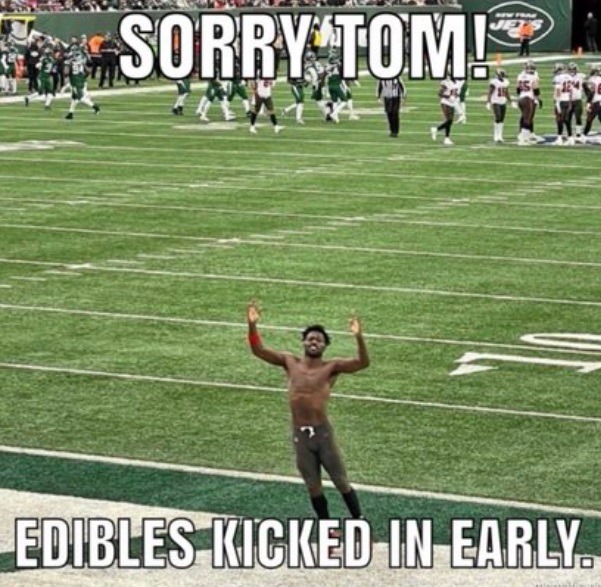 Antonio Brown walked off the field during the game like Curtis Harper walked out the boxing ring during a match in 2018.

It's highly unlikely that another team will take a risk on Antonio Brown considering he has caused drama on just about every team that has given him a chance, but no one thought Bucs would give him a chance either. Don't be surprised if you see another team go after AB considering he was putting up impressive stats in his time with Tampa Bay. It's interesting that his teammates still seem to describe him as the victim in this situation, so maybe he had a good reason for doing what he did.
Even if he never plays football again things aren't all bad if you were fan of his music, because Antonio Brown has already dropped a new track on iTunes called "Pit not the Palace". Fans should be looking forward to him dropping certified bangers regularly again since he can focus on music.
What's your favorite NFL Antonio Brown meme?
Authors: JordanThrilla Staff