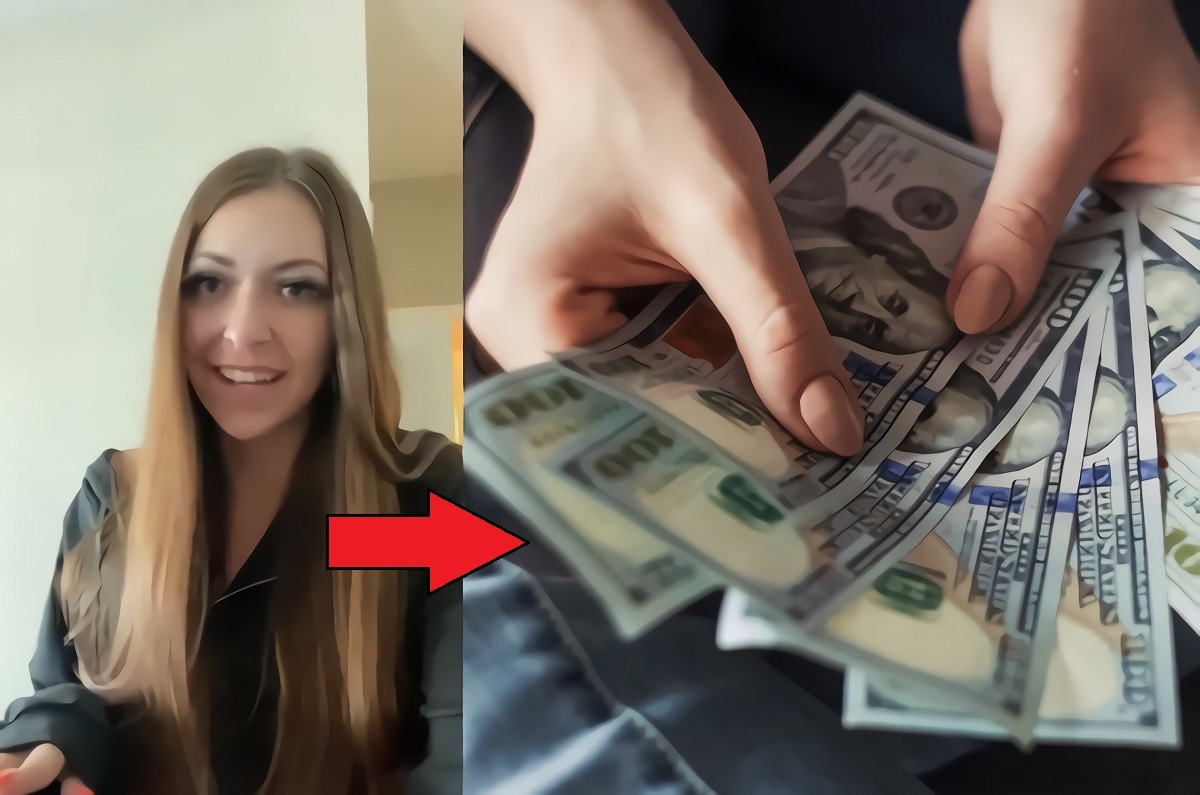 In this day and age many people have realized that making decent income doesn't mean you have to work hard, especially when you find someone who is desperate for attention. This is why TikTok OnlyFans star named Bailey Hunter aka xbaileyhunter is going viral after he revealed a strange story about how she made some of her revenue. Some people believe her new viral status could backfire as it seems to always do for people on Onlyfans.
TikTok OnlyFans Star Bailey Hunter Claims a Sugar Daddy Paid Her $2000 a Month Just To Text
Bailey Hunter's $2000 a month just to text sugar daddy story started when she was a waiter at Buffalo Wild Wings. On one fateful day she happened to be waiting a table where she saw an old man with a much younger woman, which she knew right then was a sugar daddy situation. When this man leaves the restaurant he left a $100 tip for Bailey Hunter, and his business card.
Since xbaileyhunter didn't get the opportunity to thank him, she decided to text him instead to show her gratitude. That led to a friendly conversation where the man told her that he was planning on opening a bar, and wanted her to work for him. They started casually texting regularly, which led to Bailey Hunter complaining about wanting to own a home and how her dishwasher broke, which was making her work extra shifts to save up money. That's the moment the sugar daddy relationship began as he sent her money to buy those two things.
Eventually he started just sending her $500 a week just to text him with no other strings attached. He also provided her with a credit card.
Bailey Hunter showed a bank statement to prove her $2000 a month just to text sugar daddy TikTok story is real.
Will xbaileyhunter aka Bailey Hunter's OnlyFans Leak?
In the past when someone with an OnlyFans account went viral a leak would soon follow. People have seen this happen to many people when they gain the extra attention. Naturally people have a theory that a Bailey Hunter aka xbaileyhunter OnlyFans leak is on the horizon since her $2,000 a month just to text Sugar Daddy story is trending worldwide. Hopefully it doesn't happen though, because it's never a good thing when someone's hard work is exploited.
Bailey Hunter truly cracked the sugar daddy code. She made her texts worth $2000 a month, talk about a come up.
Authors: JordanThrilla Staff