Sad news has hit the music world, Squeak Pivot is dead. Squeak Pivot was a man of many hats for the Pivot Gang group with duties that ranged from audio engineering, to DJing, and production. His nickname "Squeak" was a name he used since childhood.
How Did Squeak Pivot Die?
Squeak Pivot's cause of death was deemed to be from injuries sustained during a shooting according to multiple reports.
How Squeak Pivot Joined Pivot Gang
Squeak's journey with Pivot Gang began when his brother Frsh Waters introduced him to the group to give him something to do while he was on house arrest. It's alleged his first job was being a studio driver for the other members of the group. From there his talents paved the way for him to become one of the most integral members.
Take a look at some celebrity reactions to the news that Squeak Pivot is dead.
Leor Galil's reaction to Squeak Pivot's death focused on what it was liking hanging out with him, and how he was able to captivate large crowds effortlessly.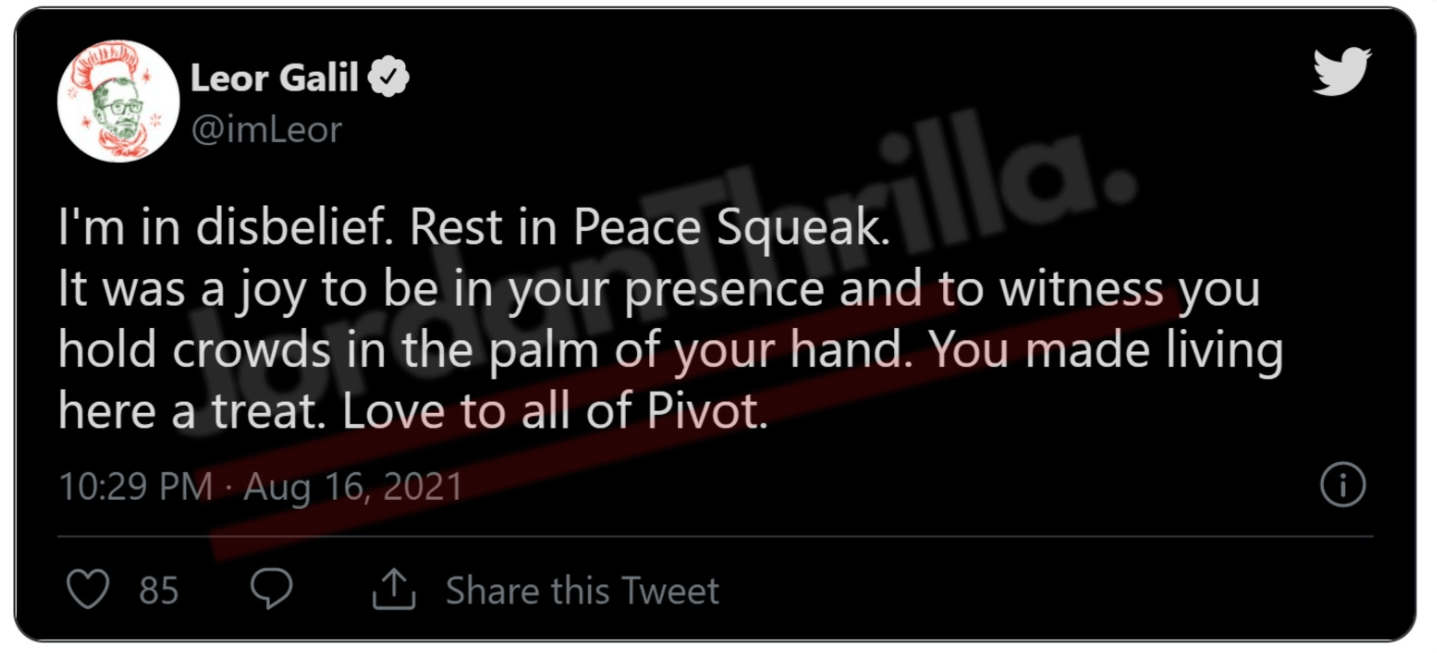 Andrew Barber's reaction to Squeak Pivot passing away focused on prayers for Pivot Gang, his friends, and family. At times like these faith can really help people recover.
One story that stood out came from a woman who said Squeak Pivot DJ'd at her first solo event, and posted a picture as proof. This one really makes you hold back tears.
Knox Fortune's reaction to Squeak Pivot dead conveyed he was in state of shock, and disbelief like most people.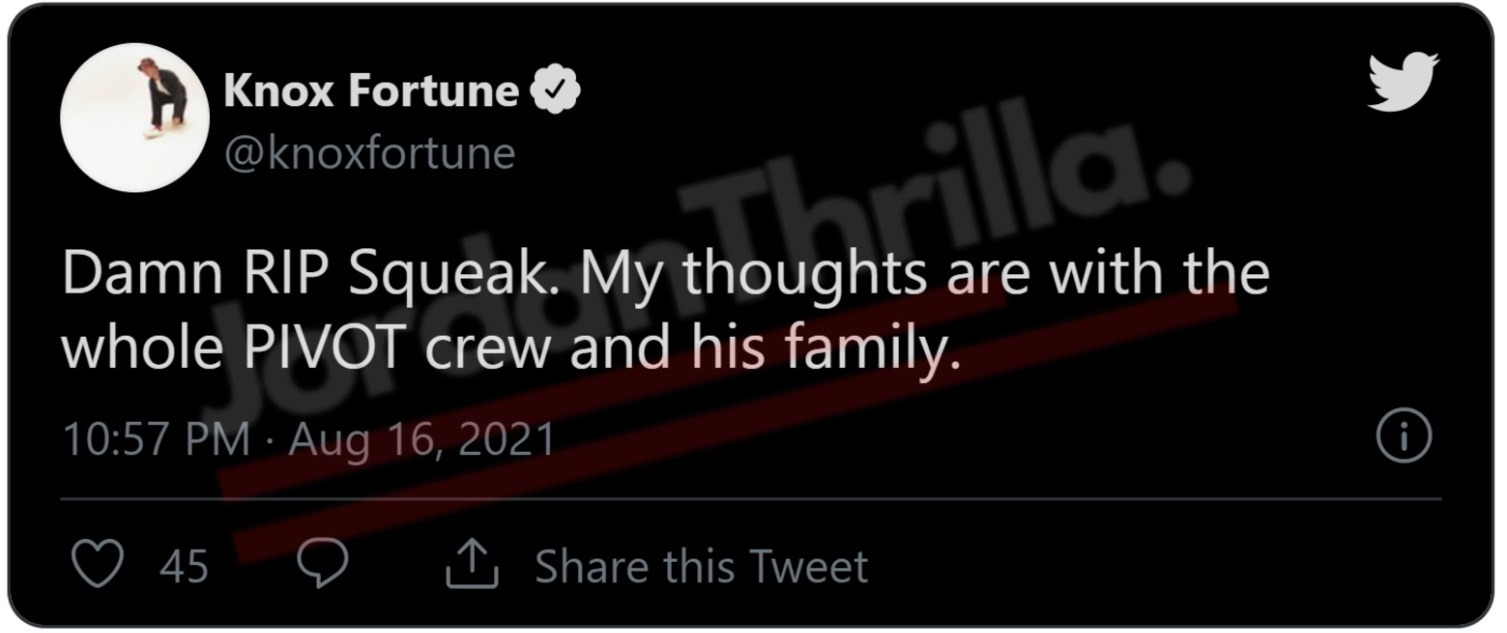 Squeak Pivot's last tweet before he died, which you can see above really puts in perspective the kind of person he was. In Squeak Pivot's final tweet he wrote, "Can't be uh fallen, if ya head still high". He was a very uplifting person, who always had a positive mindset about life no matter the tribulations he went through.
RIP Squeak Pivot, prayers up for Pivot Gang and his family.
Author: JordanThrilla Staff