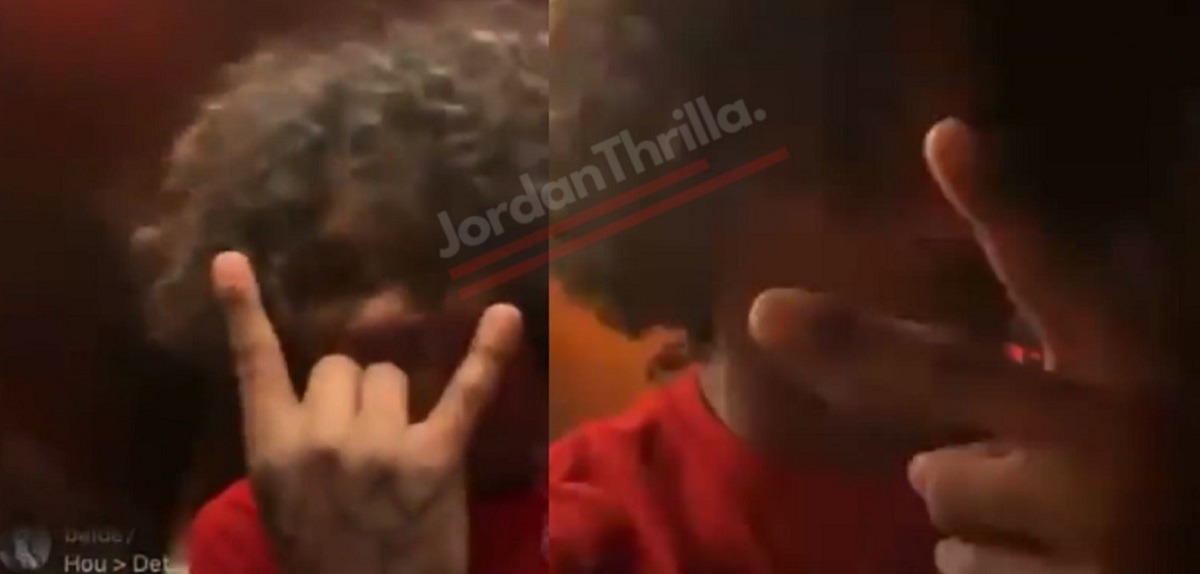 Jalen Green is not backing down from slandering Detroit even after the backlash he received for the comments he made about the city's quality of life. Jalen Green took the IG live to diss Detroit again, but this time he didn't use words.
In the footage Jalen Green threw up H-Town hand signs while listening to Rio Da Yung OG. People assumed this was his way of dissing Detroit in a more subliminal way. Rio Da Yung OG is technically from Flint Michigan, but he's still considered a Detroit artist in this situation due to the timing, and close proximity of the two cities.
Was it a coincidence that Jalen Green was listening to Rio Da Yung OG while throwing up his Houston set?
This angle of Cade Cunningham's crossover 👀 @brhoops

(via @NBASummerLeague) pic.twitter.com/GCrfShyghl

— Bleacher Report (@BleacherReport) August 11, 2021
Is Jalen Green still salty about getting crossed by Cade Cunningham? Or is this about Detroit passing on drafting him with their first pick in the 2021 NBA Draft? Whatever the case may be Jalen Green seems to be relentless with the Detroit slander.
Jalen Brown throwing up Houston hand signs while listening to Rio Da Yung OG on Instagram live makes Pistons vs Rockets games officially must watch TV. Get your popcorn ready, word to the Magic Johnson popcorn gif.
Author: JordanThrilla Staff