Julian Newman is one of the most popular high school basketball players of all time, despite being one of the worst ever on the basketball court. He rose to fame as a middle schooler, but when he stopped growing at 5'5″ and never improved his skills he went from being an urban legend to a complete joke. Yet still one thing he had going for himself was his ability to capitalize off his fame despite his shortcomings, and is now allegedly worth millions from different business ventures despite never reaching the NBA.
Due to his fame his family also was also catapulted into the limelight, and is widely known as a bootleg version of the The Ball family. The Newmans have their own reality TV show for example. Over the years Julian Newman's sister Jaden who also plays basketball has rose in the spotlight, and now she's making waves due to her willingness to show more skin on social media. Recently a rumor began to surface that she was going the OnlyFans route, and in this article we will explain why.
Did Julian Newman's Sister Jaden Newman Start an OnlyFans Page? Details on Why People are Hoping for a Jaden Newman OnlyFans Leak in the Future
In this day and age, OnlyFans has become very mainstream. It seems every celebrity starts one to make extra cash on the side once they become famous enough, or feel like they are losing their fame. Recently Jaden Newman started a new subscription based Instagram account where she's allegedly posting very suggestive photos. For example in one of the announcement posts on her 'Jadenewman1' IG page she's wearing a tiny bikini that shows a lot of her buttocks area. For some reason people are calling the new IG page Jaden Newman's OnlyFans since in theory it's basically the same thing. Take a look.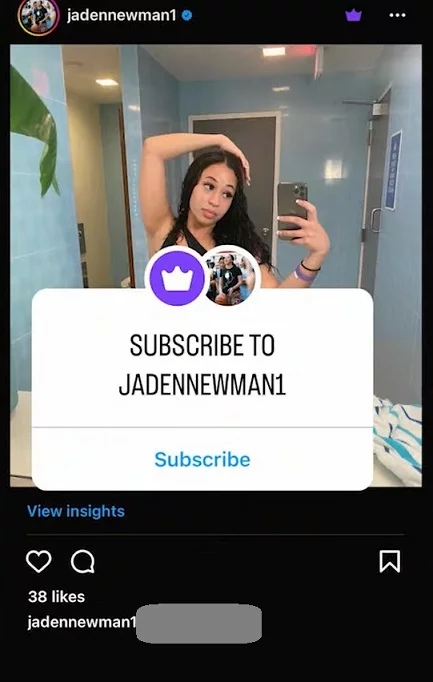 The comments to her IG announcement are a bit crazy. Under the post above there are people urging Julian Newman to smash his own sister, and claiming her dad Jamie is having an intimate relationship with is own daughter. Many comments are wishing for a Jaden Newman OnlyFans leak in the future.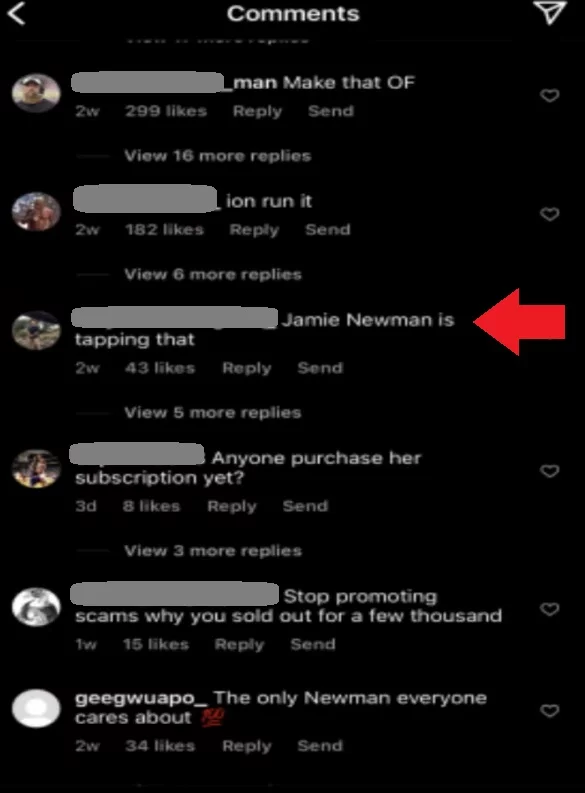 As of right now the 18 year old Jaden Newman actually doesn't have an OnlyFans account, just a subscription based IG page where she is allegedly posting proactive content based on what people are saying.