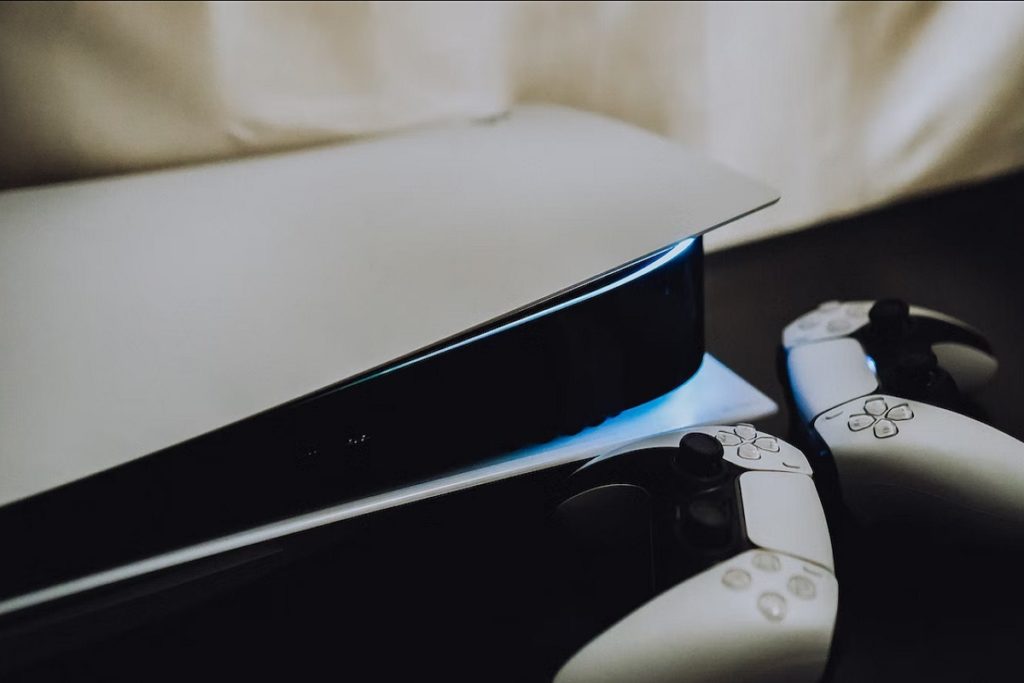 NBA 2K23 has been released, and most people are loving the massive improvements from the debacle that was NBA 2K22. The more fluid animations, the more realistic looking jump shots, the new stamina system that eliminates the left right three point spam, the harder shooting mechanics, and much more has people impressed with how much work 2K Sports put into delivering a more enjoyable gaming experience for true ballers. However, for some people their enjoyment was apparently cut short immediately after installing the game.
Is NBA 2K23 Bricking PS5 Consoles? Details on Reports of NBA 2K23 Corrupting PlayStation 5 Software
There are a plethora of reports from various people on social media claiming that NBA 2K23 bricked their PS5 console after installation. At the moment 2K Sports developers haven't released any official statement regarding the issues, likely because it doesn't seem to be widespread. The mechanisms behind why some people's PS5 consoles are affected, while others aren't is not known at the moment. On both twitter and reddit people were seen reporting that NBA 2k23 bricked their PlayStation 5 console.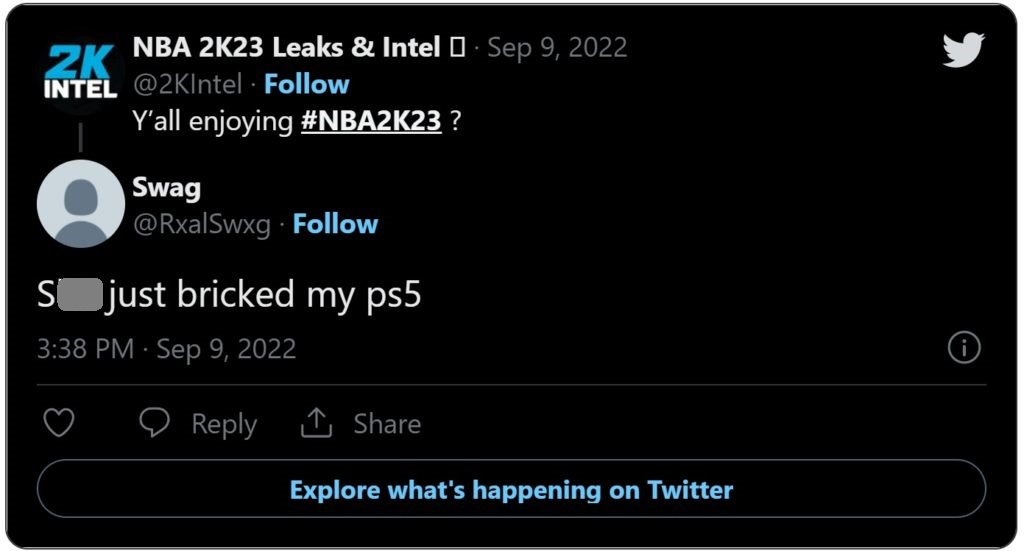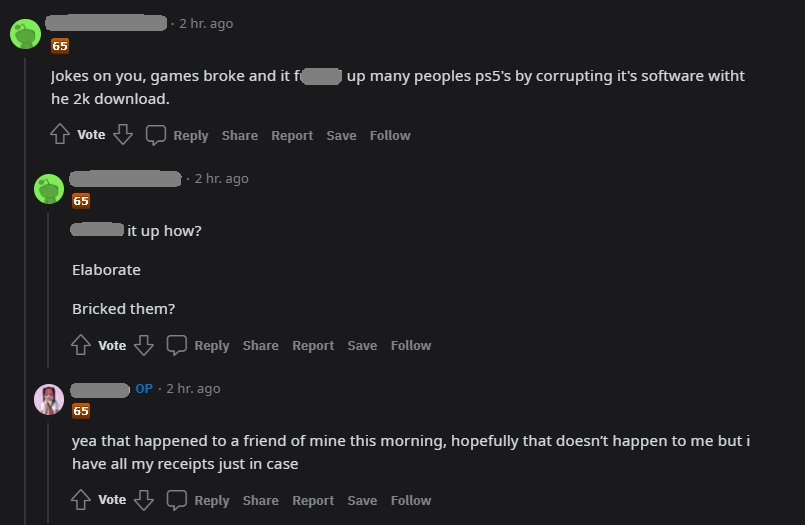 The people who posted about NBA 2k23 bricking their PS5 didn't specify whether they installed the game from the disc version or digital version.
As aforementioned this doesn't seem to be a widespread issue yet, but still something to wary about if you own a PlayStation 5. This could be similar to the infamous Horizon Forbidden West issue that happened when that game was released.