Bella Hadid does not allow inappropriate displays of PDA between Zayn and Gigi, or so it seems. A viral photo shows the moment Bella Hadid raised Zayn Malik's hand off Gigi Hadid's butt. The photos were taken during Gigi Hadid's birthday celebration.
Zayn Malik's hand on Gigi Hadid's butt looked stealthy in theory, but Bella Hadid had her eyes locked on her older sister to make sure they remained appropriate with cameras watching their every move. Take a look at the moment Bella Hadid caught Zayn Malik touching Gigi Hadid's butt during her birthday.
It's hard to see what she is looking in these photos, but it appears Bella Hadid gave Zayn Malik the death stare while raising his hand up from Gigi Hadid's butt area, and placing it around her waist.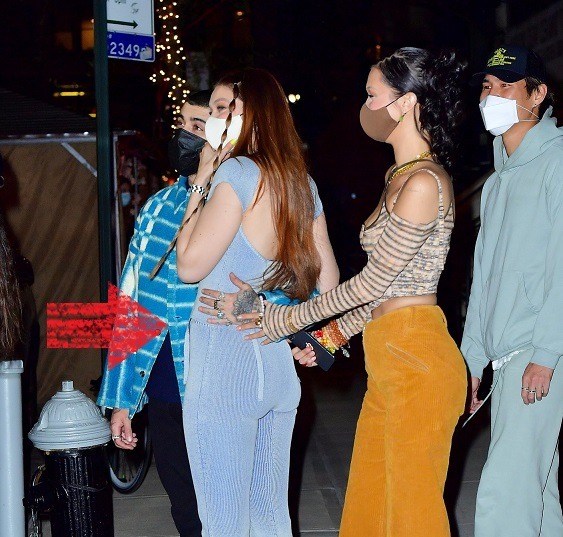 On this night the younger sister was acting like the bigger sister.
Bella Hadid was like keep it PG love birds. Definitely a hilarious birthday moment.
Author: JordanThrilla Staff