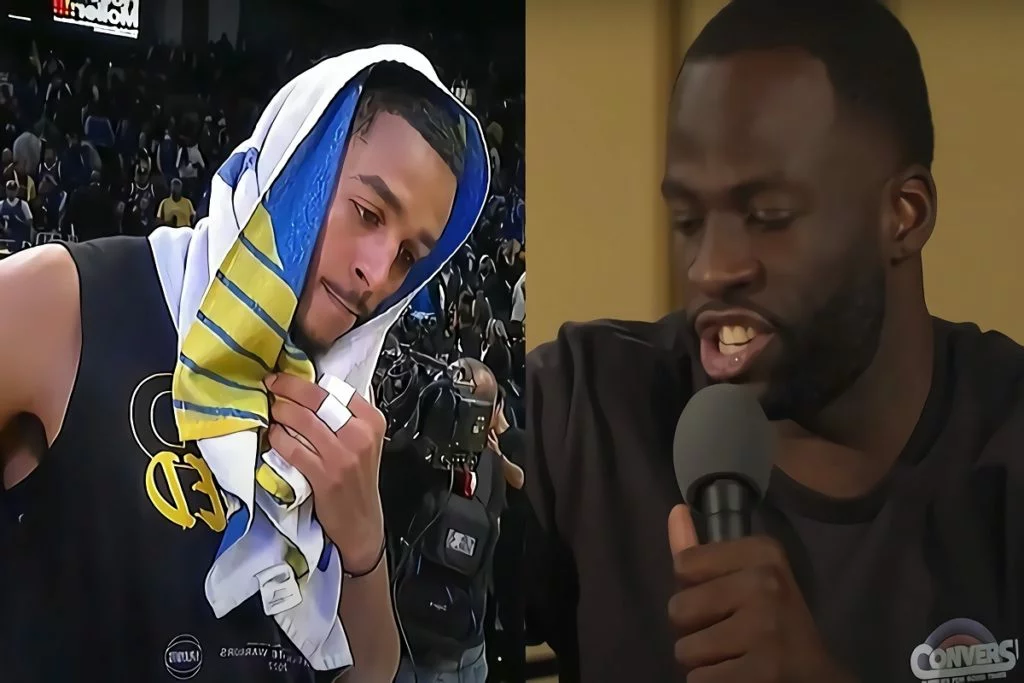 Recently news broke that Draymond Green was fighting Jordan Poole during Warriors recent practice. At the time it was described as Draymond Green swinging on Jordan Poole, but there was no confirmation his punch actually landed other than word of mouth. That all changed today when a video leaked via TMZ that shows this situation is much more serious than Warriors management and Steve Kerr let on. Draymond could have seriously injured Jordan Poole.
Fight Video Leaks Showing Draymond Green Knocking Out Jordan Poole with Dirty Sneak Punch During Warriors Practice
There's no sound in the leaked video of Draymond Green fighting Jordan Poole, but whatever was said he heard it from across the room then slowly got in his face. There's a rumor that Jordan Poole called Draymond a 'soft a** b****', but that's unconfirmed. In response to that Poole pushed Draymond Green back as people started to get in between knowing something could go down. At this point it was clear Jordan Poole wasn't expecting Draymond Green to punch him, which left him very vulnerable to get hit. Then the unthinkable happened when Draymond Green knocked out Jordan Poole leaving him slump on the ground.
Before the leaked video of Draymond Green punching Jordan Poole came out Warriors management said that he would not be suspended, and his punishment would be handled internally. Steve Kerr compared the incident to the time Michael Jordan punched him in the jaw, and likened it to a test for Jordan Poole's toughness. However, after seeing the footage it would be absolutely crazy not to suspend Draymond Green for a lengthy amount of time. This incident seems similar to when Bobby Portis punched Nikola Mirotic in practice literally breaking his face. Portis was suspended for most of that season.
Some reporters on ESPN suggested that Draymond Green punching Jordan Poole in the jaw was the result of his frustrations about his uncertain future with the Warriors. As you probably know Green is seeking a max contract, which as of right now it seems Warriors won't give him. One of the reasons people believe that may be is because Warriors now see their young talent such as Jordan Poole as a higher priority to give large dollars.
Remember how Draymond Green tried to fight Kevin Durant, because he knew KD wasn't going to extend his contract with the Warriors? All in all the leaked video is more proof of how toxic Draymond can be in Warriors locker room. As Jalen Rose said the relationship between him and Poole will never be the same. Is this the last straw that confirms Green's future in Golden State is coming to an end?