Marques Houston, the 41-year-old singer and actor, has been facing a lot of criticism on social media for his marriage to a 19-year-old woman and his remarks on older women. You probably remember a few years ago when he was accused of grooming the woman since high school, because he knew her before she was of legal age to get married. Now his recent comments doubling down on their relationship have put him in the spotlight again.
Houston married Miya Dickey in August 2020, when he was 38 and she was 19. The couple claimed that they met through mutual friends in 2018, when she was 17, and that they did not start dating until she turned 18. He claimed that they had no real connection until "she was of age".
However, many people have accused Houston of grooming Dickey, since most people who meet someone who isn't of legal age usually won't view them as a romantic interest down the line, especially only a few months after they turned 18. From the outside looking in, it seemed liked he was waiting patiently to make his move, which could be considered grooming in theory.
Social Media Reacts to Marques Houston Dissing Older Women While Explaining Why He Married a Woman He Met When She was 17
Houston recently gave an interview, where he discussed his marriage and his views on older women. He said that he prefers younger women, because older women often come with "baggage and kids". He also said that older women are very independent and have a different outlook on life than him. His comments sparked outrage on social media, as many people found them disrespectful and hypocritical. Many people also viewed the words a Marques Houston condoning grooming.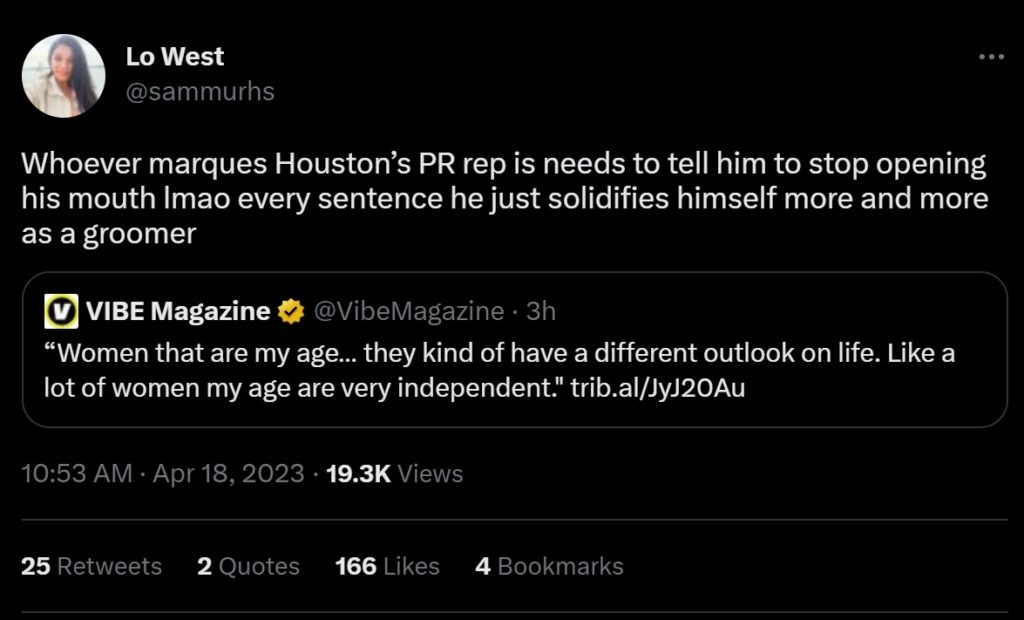 Marques Houston was in a group called "Immature", so this situation will always seem very ironic considering the context. The fact that he knew her when she wasn't of legal age to be married, then tied the knot when she was older definitely gives off some strange R Kelly vibes. Now he's out here dissing women his age to make things worst. It's evident that he doesn't care what people think about their relationship.