Bills superstar Cole Beasley recently tested positive for COVID-19. As per NFL's COVID policy that could keep him out some games. Given the situation Cole Beasley's willingness to speak his mind about all things related to the vaccines shed some light on one of the strangest parts of COVID vaccine mandates, and also how it could be fueling NFL COVID outbreaks.
Cole Beasley Explains Why Vaxxed NFL Players are Playing in Games While Infected with COVID-19 Allegedly
Cole Beasley's stance against vaccine mandates first went viral at the beginning of the season when took a stand for all the players that didn't want to be vaccinated. Back then he made it clear that he was pro-choice, and not an anti-vaxxer. He said every doctor he talked to always says they "don't know" about the long term health issues they can cause, which was his reasoning behind being unvaccinated.
Fast forward to now and Cole Beasley tested positive for COVID-19 at time when there are outbreaks among fully vaccinated teams, and naturally he had a lot to say. What stood out most was Cole Beasley alleging vaccinated NFL players are playing in games with COVID-19 infections. He explained that the rules stipulating less testing for vaccinated players allows them to play while infected.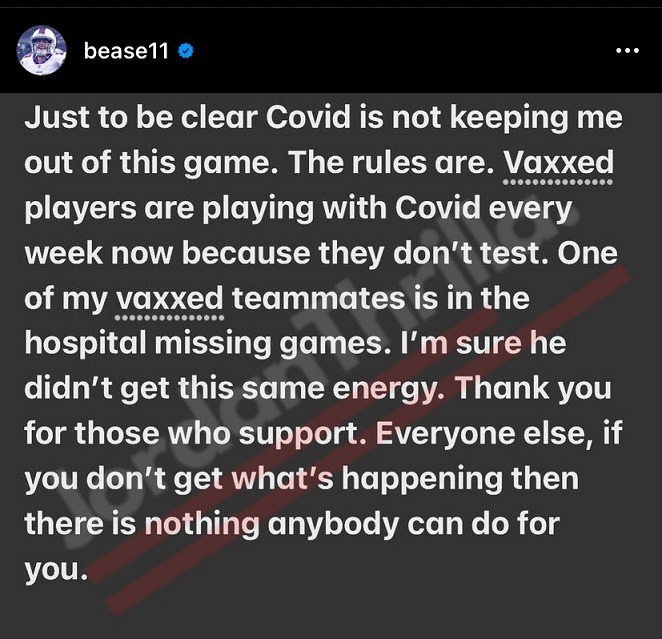 Cole Beasley also believes that other effective COVID-19 treatments aren't being promoted, because it would take revenue away from the COVID vaccine. Pfizer and Moderna are making endless billions, so it's not far fetched in that sense. Plus with their allegation that people need boosters, they have essentially created lifelong customers.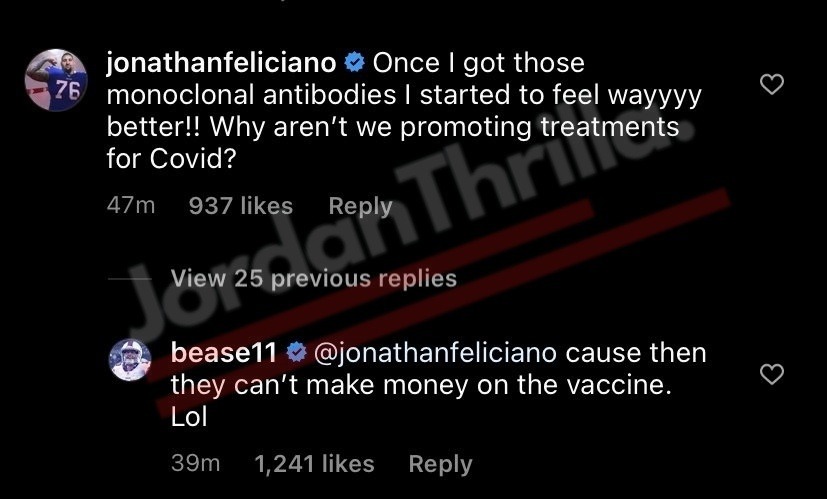 When you think about the fact that a vaccinated person can catch and spread COVID, why would you test a vaccinated person less or not at all?
In every vaccine mandate that is supposed to be about keeping a workplace safe is wording stating that only unvaccinated people have to be tested daily or weekly. However, you have vaccinated people who can also spread the virus not being tested regularly, which defeats the core purpose of the mandate.
In additional there's the mask rule in the vaccine mandates. In Joe Biden's OSHA enforced vaccine mandate vaccinated people don't have to wear masks at work, but unvaccinated people do. The logic behind that just doesn't add up.
Cole Beasley Exposing Vaxxed NFL Players are Playing with COVID-19 Infections is Similar to Rutgers University Vaccine Mandate Controversy
An example of how vaccine mandates not testing vaccinated people regularly causes the problems they are suppose to solve, is the situation that allegedly happened at Rutgers University. A vaccinated student who tested positive for COVID-19 claimed that when she was on Rutgers campus they refused to test her, because she was vaccinated. To find out she had COVID she had to go to an off campus clinic to be tested.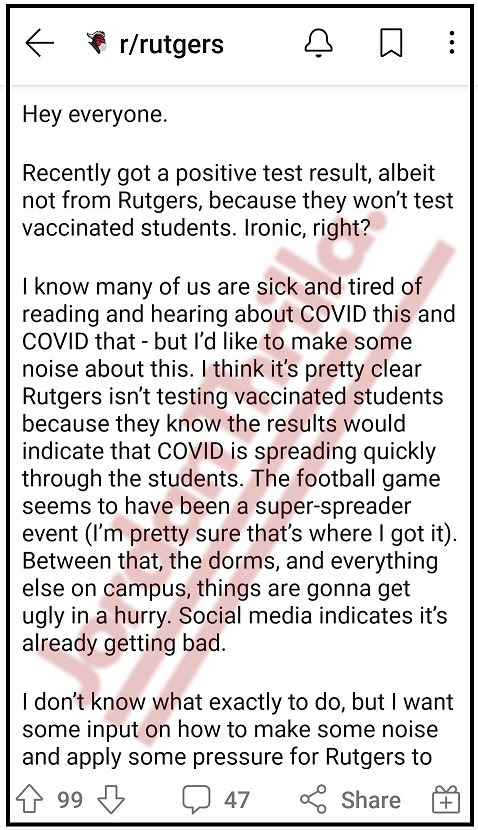 Had this student not gone to that off campus clinic they would have been on Rutgers' campus still spreading COVID, while everyone around her had a false sense of safety due to the vaccine mandate. Who does the blame go to when a COVID outbreak happens in that situation?
Cole Beasley alleging vaccinated NFL players are playing with COVID infections just highlights the elephant in the room about the reasoning behind vaccine mandates.
Authors: JordanThrilla Staff