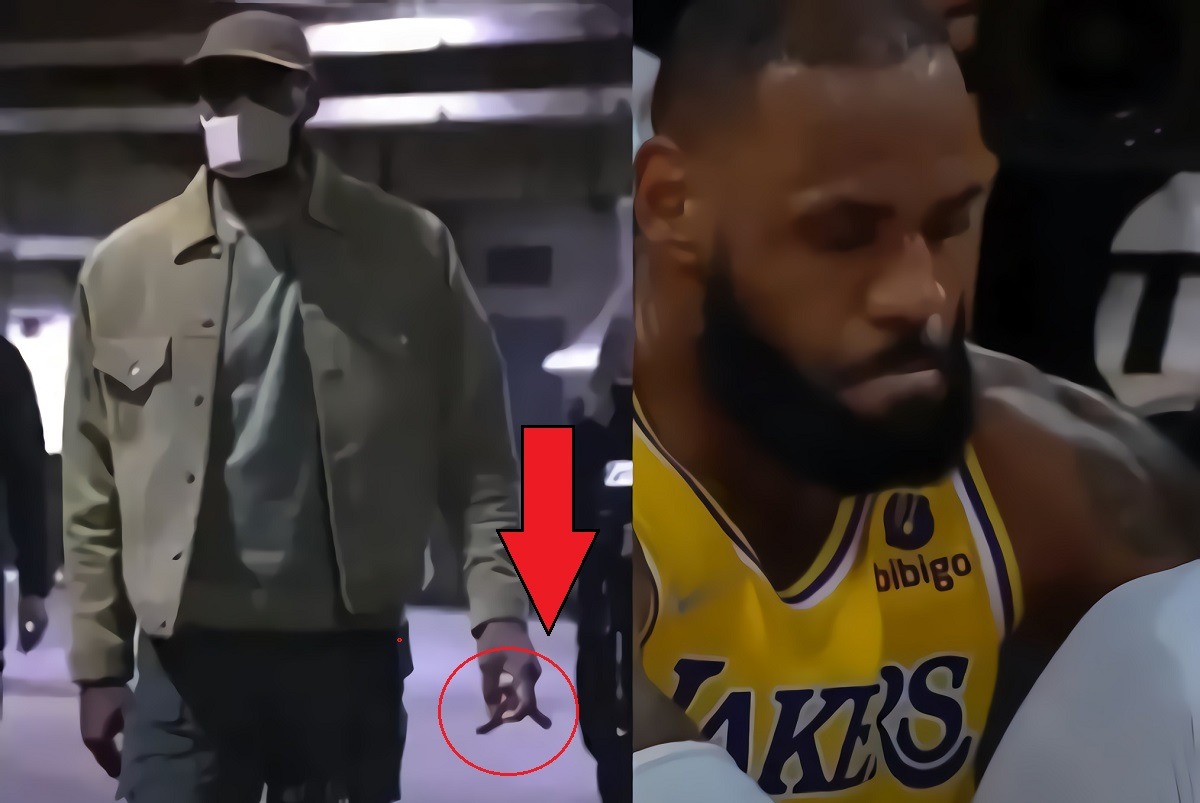 When Isaiah Thomas signed with Lakers three games ago, it seemed like it could be the start of Lakers turning point in the season. The positive energy his return brought had people thinking it might just be the spark Lakers needed. However, the opposite has happened as Lakers have now lost their last 3 games, albeit without Anthony Davis. Their most recent loss against the Suns seemed to sting more, because of Lebron's special arrival.
Lebron James Walks in with Cigar to Lakers Arena then Loses Third Straight Game Since Signing Isaiah Thomas
When Lebron James arrived to Lakers arena with a cigar it seemed like he might be making a statement on how Lakers would approach the game. His fit along with Lebron James walking with a cigar in hand had people thinking Lakers would beat the Suns convincingly despite their injured roster.
The game started well for the Lakers as they sprung out to an early 6 point lead. Lebron was having his way hitting outside shots, and working the paint well. Unfortunately for him his teammates didn't show up, and things got ugly in the end.
Was Isaiah Thomas Crying on Lakers Bench During Suns Blowout Win?
With about one minute to go in the 4th quarter the camera show what looked like Isaiah Thomas almost crying on Lakers bench after going 1-11 from the field. His eyes appeared water, and holding back tears.
In this game he definitely didn't look like the IT of old. His poor performance might have cost him a longer contract, but only time will tell. He probably feels like the walls are closing in on him again.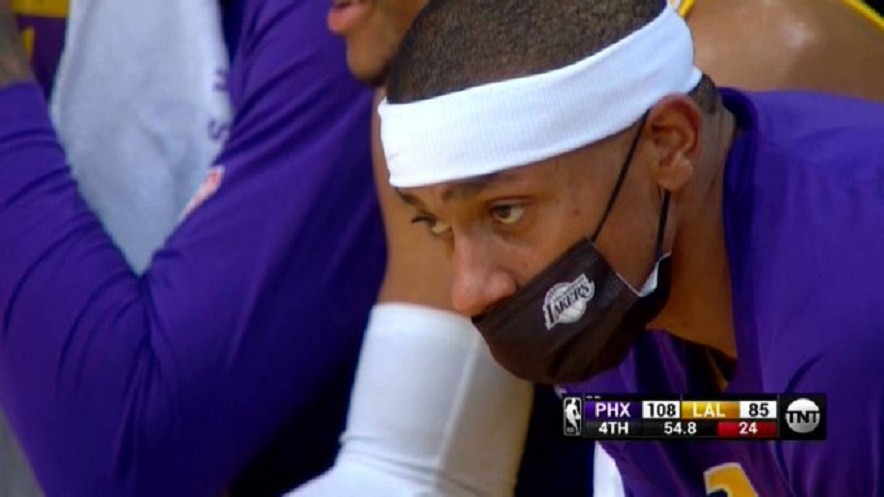 Carmelo Anthony got ejected in the third quarter, and only shot 2-7 from the field. To make things worse he was complaining about a player barely touching him.
Lebron James did his best shooting 13-19 for 34 points. He even got injured in the third quarter, but stayed in the game to trying carrying his team.
Cigar Lebron James was Emotionally Defeated by the Suns
At the end of the night Cigar Lebron James was emotionally and physically defeated by the Phoenix Suns, and Lakers consistent losing. A depressed Lebron James was seen holding his face in his hands as Suns pushed their lead to 20.
What's next for the Lakers? Do you shake up the roster completely at the trade deadline like what happened during Lebron's last year in Cleveland? Or do they stick with the core of Lebron James, Westbrook, and Anthony Davis?
The situation is complex, because Lakers' roster is ravaged with injuries and COVID-19 right now, and has been all season long. Anthony Davis, Kendrick Nunn, Dwight Howard, Avery Bradley, and others all weren't playing tonight.
There is still a long season to go, so it might be still too early to sound the alarm on Lakers roster. However, if you don't sound the alarm now, and they're left with a disaster, they'll end up wishing they did sound the alarm.
Authors: JordanThrilla Staff