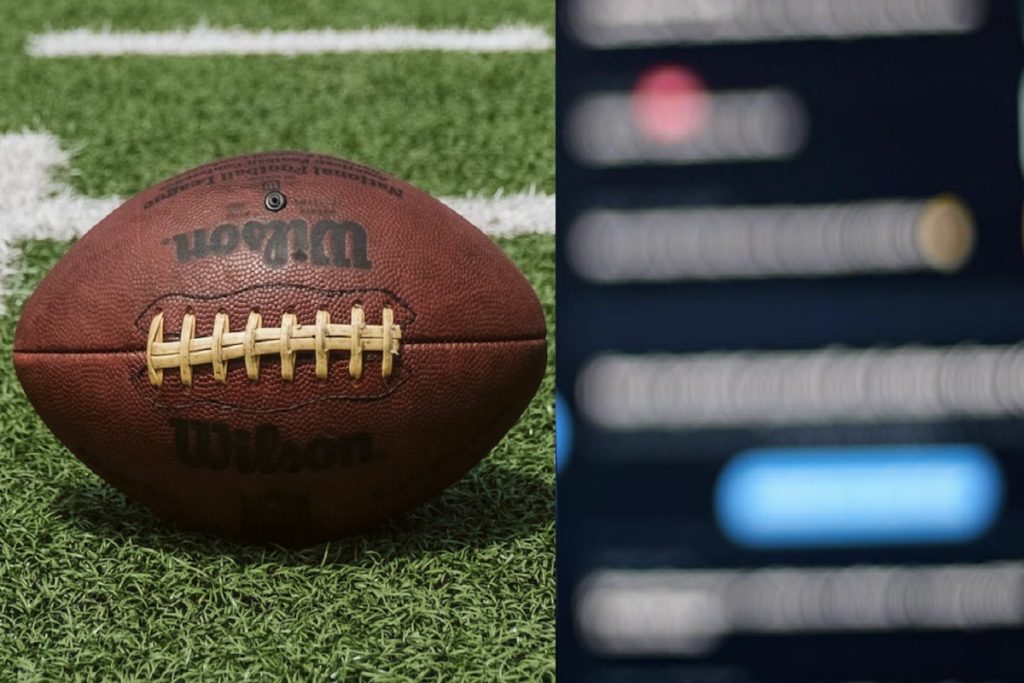 Robert Griffin III is trying to make a name for himself in the broadcasting field to follow up his legendary, but injury plagued football career. Now working for ESPN as an analyst he was provided with platform to do just that, and he's taking full advantage of it so far. Today he won fans over with his raunchy innuendos during the live telecast of blowout Michigan win vs Colorado State.
Robert Griffin III's 'Orji (Orgy) in End Zone' Joke During Michigan vs Colorado State Goes Viral
Michigan's freshman quarterback Alex Orji has one of those names that sounds exactly like another word in the USA vocabulary. In this case that word of course is "orgy". As you can imagine Alex has probably gotten a lot of "orgy" related jokes in his lifetime, and now it's even happening during national broadcasts. Sometimes you can't help, but say a joke that you know everyone is already thinking in their minds. RGIII had a moment like that, which instantly went viral.
On a play where Alex Orji was able to run the ball in for another touchdown, RGIII said, "It's an orgy in the end zone". Instantly twitter erupted with reactions to Robert Griffin III's Orji end zone, with many declaring that he was now must watch TV in terms of commentators.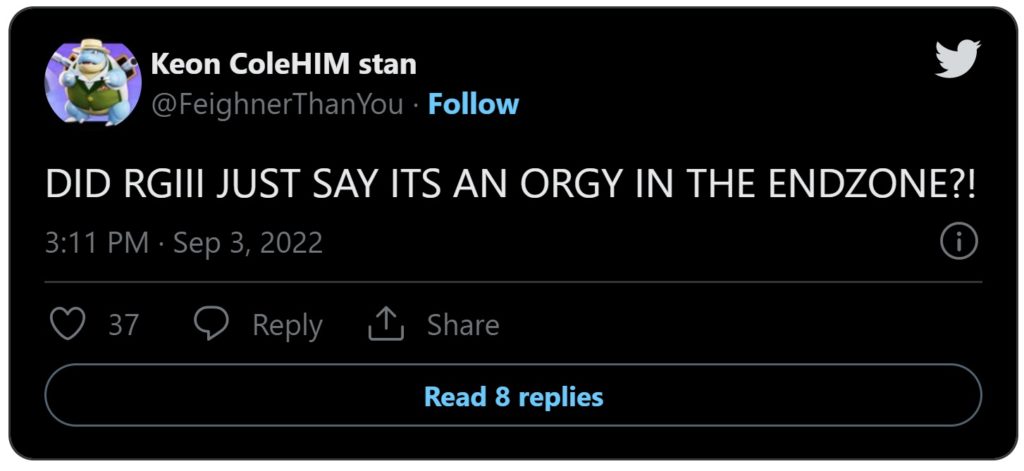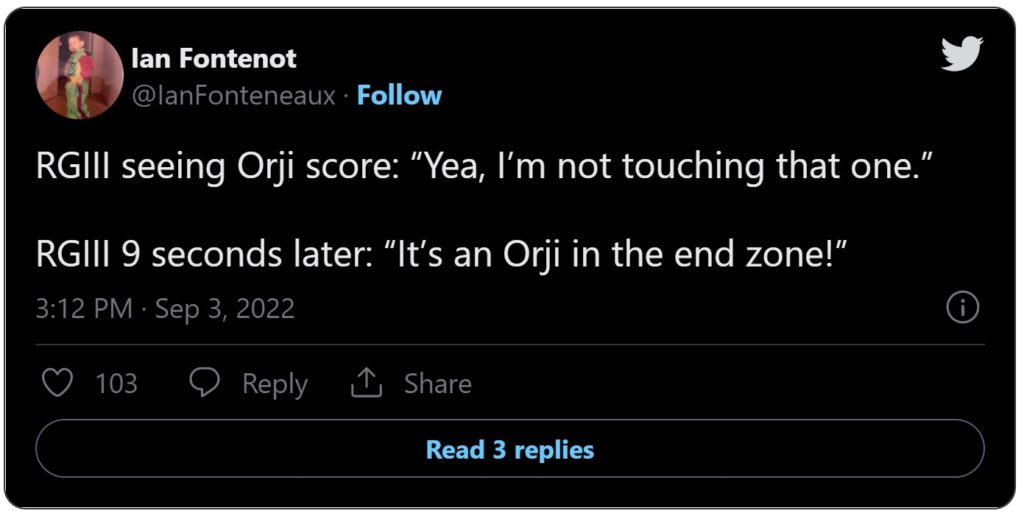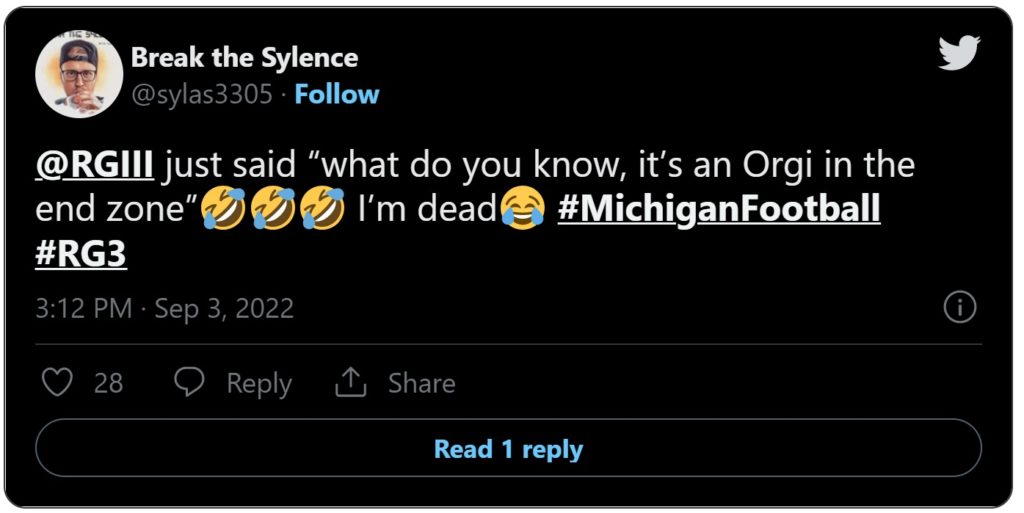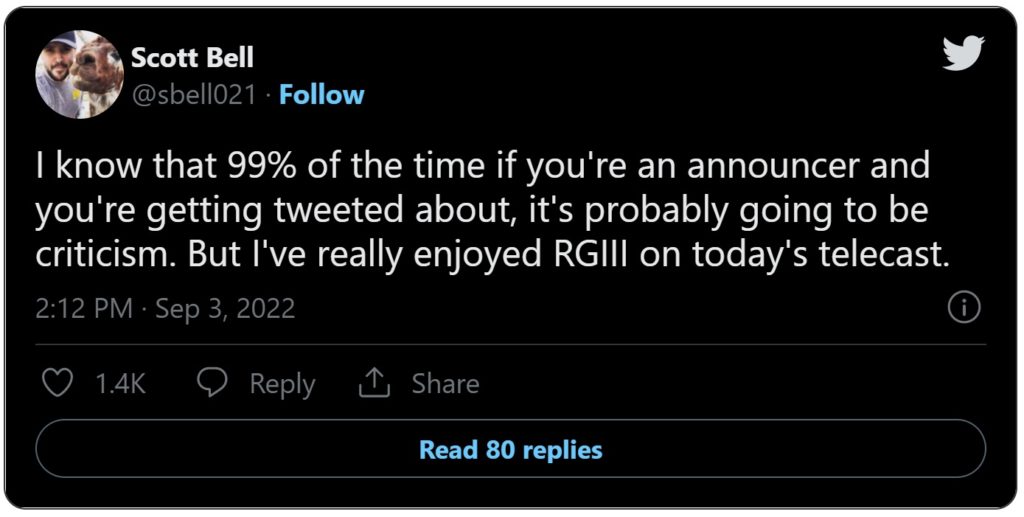 Robert Griffin III's "orgy in end zone" joke is definitely going to come up at least once during Alex Orji's next few interviews. Some reporter is surely going to ask if he heard about it, which should make for a hilarious response.