Glorilla has been a major staple on the hip-hop scene ever since her 'FNF' song with Hitkidd went viral. The song has amassed over 13 million views on YouTube, and also is racking up massive streaming numbers on other music platforms. Recently she just released a new video for her song 'Blessed'. Considering that Glorilla is a female rapper her physical appearance seems to be put under more scrutiny than her male counterparts. As example recently there has been trend of people saying Glorilla is ugly, which led to a viral discussion on Twitter about double standards in hip-hop.
Why Do Some People Think Glorilla is Ugly? Criticism of Glorilla's Physical Appearance Sparks Viral Twitter Thread About 'Ugly Rappers' and Double Standards
In hip-hop and music in general it seems female artists have to worry more about their looks than male artists. While female artists has to look 'pretty' to sell well, a male artist can gain more fans by appearing not to care about their physical appearance. Naturally there are many people that don't understand why that is so, and feel it's a glaring double standard. This was all discussed in a viral twitter thread, which served as a response to people saying Glorilla is ugly.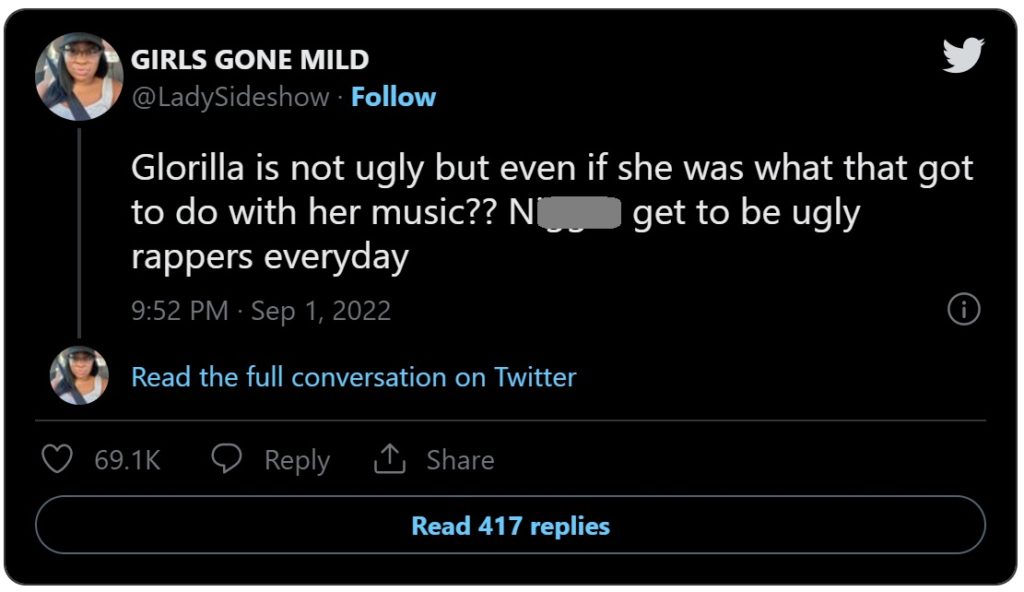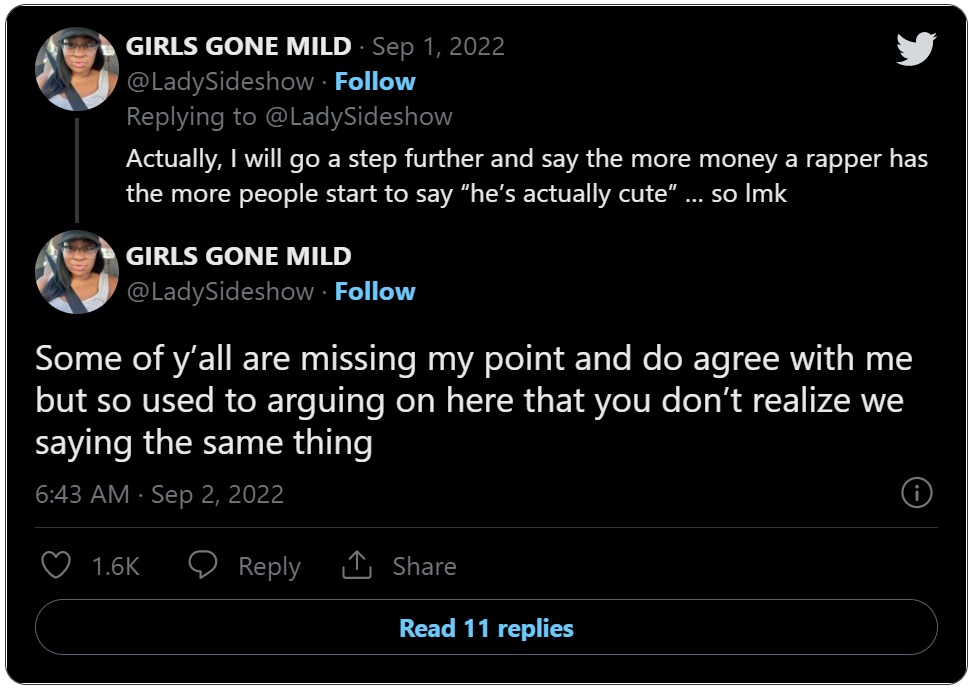 Glorilla recently got her teeth fixed, so there's definitely some aspects of her physical appearance that she might be insecure about. Hopefully all the noise about her physical appearance doesn't start affecting her mental, because she's definitely not a bad looking woman. People criticizing her appearance have likely been brainwashed by the media in terms of what they perceive a female artist should look like, and how that impacts the way they listen to her music. It would be very sad to see Glorilla getting plastic surgery down the line to fit the ideals of what some people feel she should look like.