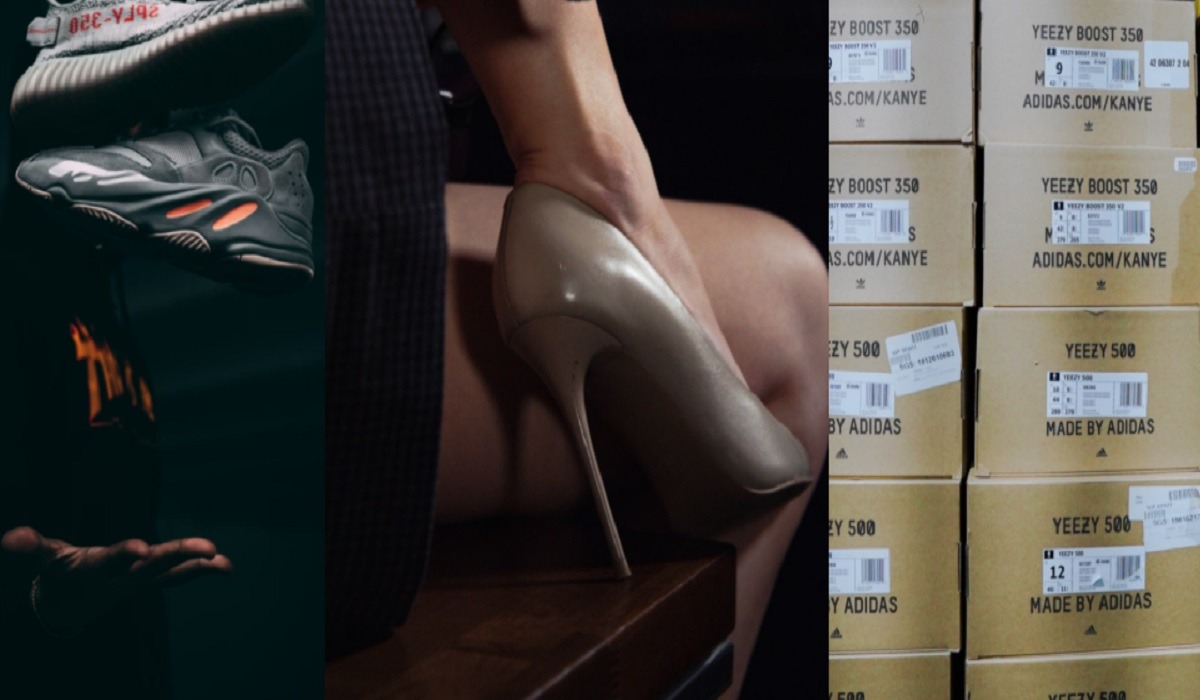 Kanye West is always pushing the envelope of fashion when it comes his billion dollar Yeezy sneakers line. With every new release people compare the overall look to the strangest things. This has made viral photos of alleged new Yeezy sneakers go viral, but are they real?
Is Kanye West Releasing Yeezy High Heels Shoes For Men?
The photos which were first shared on Facebook show what appear to be Yeezy high heels for men. They look like sneakers, but have silver heels in the back that are at least 3 or 4 inches. The design makes them look like Yeezy stilettos meant for men to wear.
The truth is these are a fan made concept design that only seems real, because of the absurd Yeezy designs Kanye West has released in the past. Although he could very well use this idea in the future at the moment Kanye West is not releasing Yeezy high heels for men.
Make no mistake even if he was they would sell like hot cakes even if the general public clowns them. That has been the case for all his past real releases.
Authors: JordanThrilla Staff